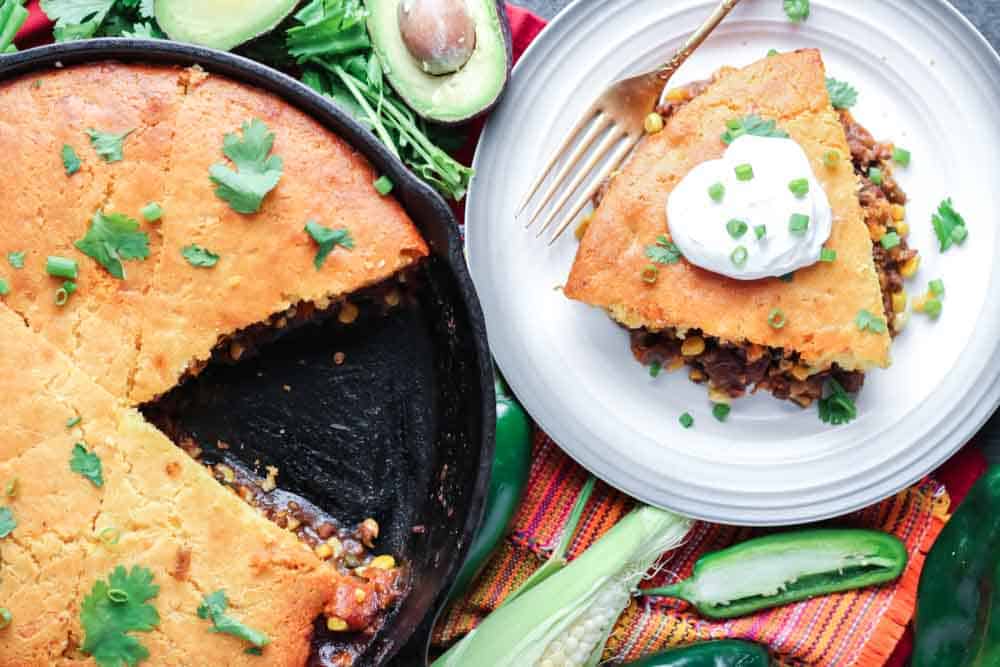 This "pie" isn't exactly a pie in that it isn't made in a pie plate. It is reminiscent of a shepherd's pie except that instead of mashed potatoes, the topping is fluffy, slightly sweet honey cheddar cornbread. The cornbread sits on top of a meaty base of taco seasoned ground beef with the fresh touch of poblano and corn.
My favorite time of year is almost here. Fall is such an amazing season. Not only does the best sport, football in my humble opinion, finally start, but the weather turns crisp and cool. I always crave chilis, stews and soups to complement the all-day football watching that usually happens at my house on Saturdays. We are huge Oklahoma Sooners fans at our house, but Chris will pretty much watch any game that's on TV.
Recipes like this one epitomize the change in seasons. It offers the flavor combination of chili and cornbread conveniently baked together in one beautiful dish. The cornbread recipe is one of my favorites. It is slightly sweet with a touch of honey and sugar. I also include slightly more cornmeal than some recipes to amplify the corn flavor and bring a bit more texture to the party. Folding in cheese ensures the cornbread topping is a rich, flavorful complement to the taco meat.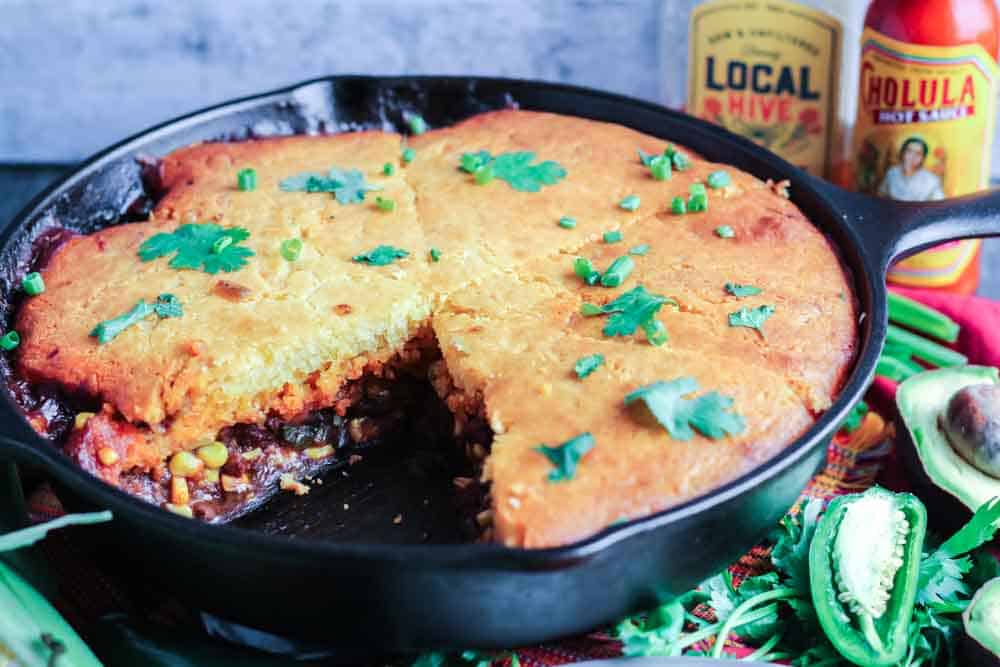 I created my own taco seasoning mix for this recipe, but you can substitute your favorite premade kind. Just be sure to remove the flour from my recipe. Many of your store-bought seasoning mixes contain a starch to thicken the sauce just like flour does in my recipe. The spice level of this recipe is flexible. If you want just a touch of spice, add the cayenne but omit the jalapeno. Include both if you like it spicy.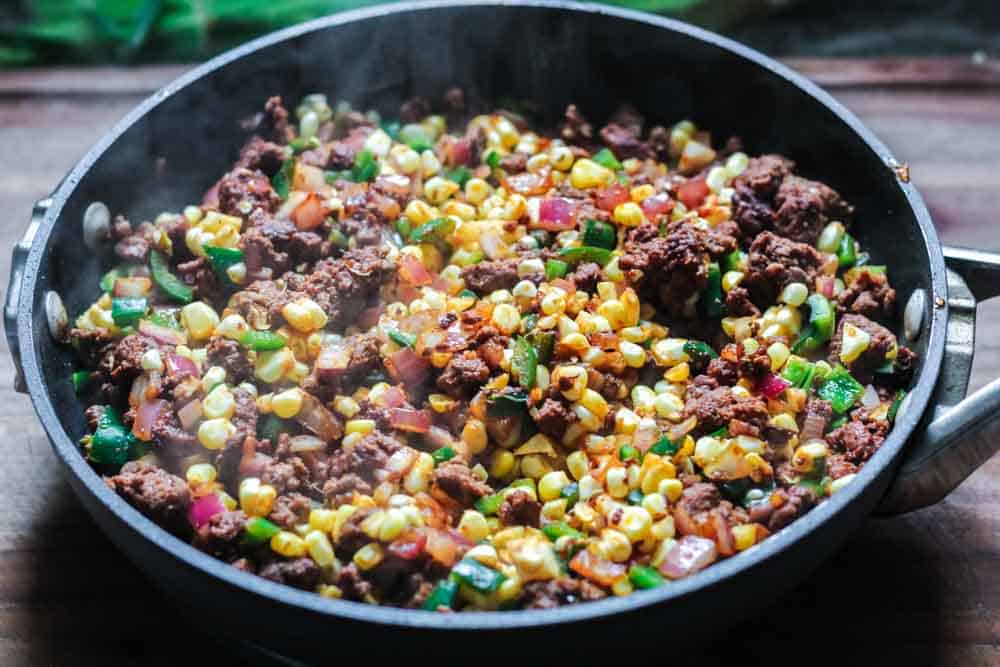 You can also make the filling for this pie in advance so all you need to do on a busy weeknight is throw together the cornbread, pour it on top of the filling and bake. The pie comes together lickity split!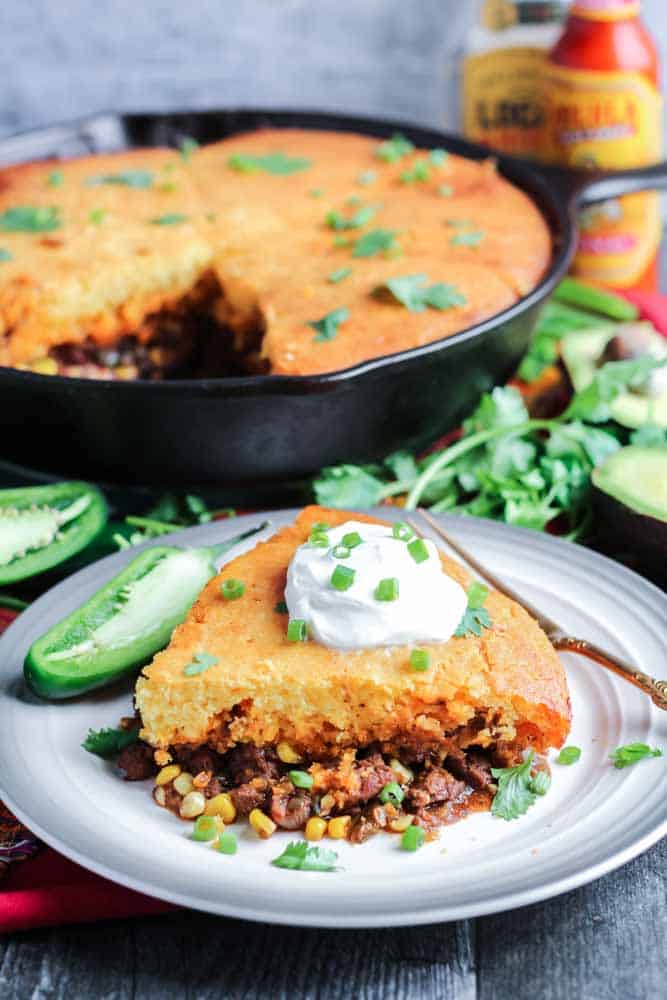 I love baking this pie in a cast iron skillet as cornbread is always more delicious when baked in a cast iron, but you can also prepare the filling in your normal sauté pan and then add to a casserole dish before topping with cornbread.
Taco Cornbread Pie is just what I crave when the first cold snap arrives and the weather turns cool. It's also the perfect accompaniment to college football if you're a fan but enjoy it anytime!
Helpful Utensils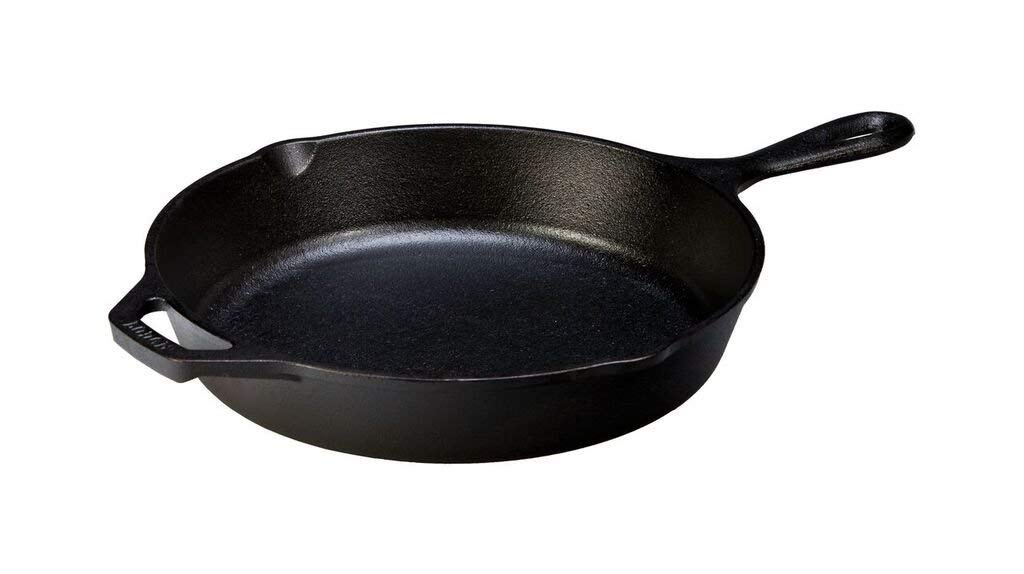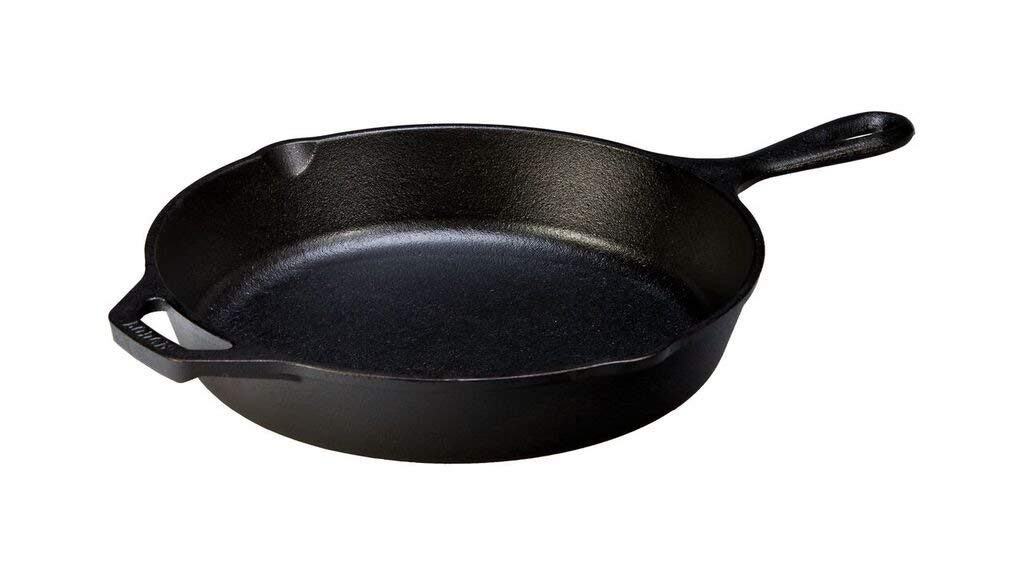 A cast iron skillet is such an all-purpose pan that I can't even begin to summarize all the ways you can use one, but for this recipe specifically, I can promise that cornbread always tastes better from a cast iron pan. There is just something that the cast iron material imparts on the corn flavor that makes it taste more like your grandma made it. You can also check out this product on my Kitchen Essentials page.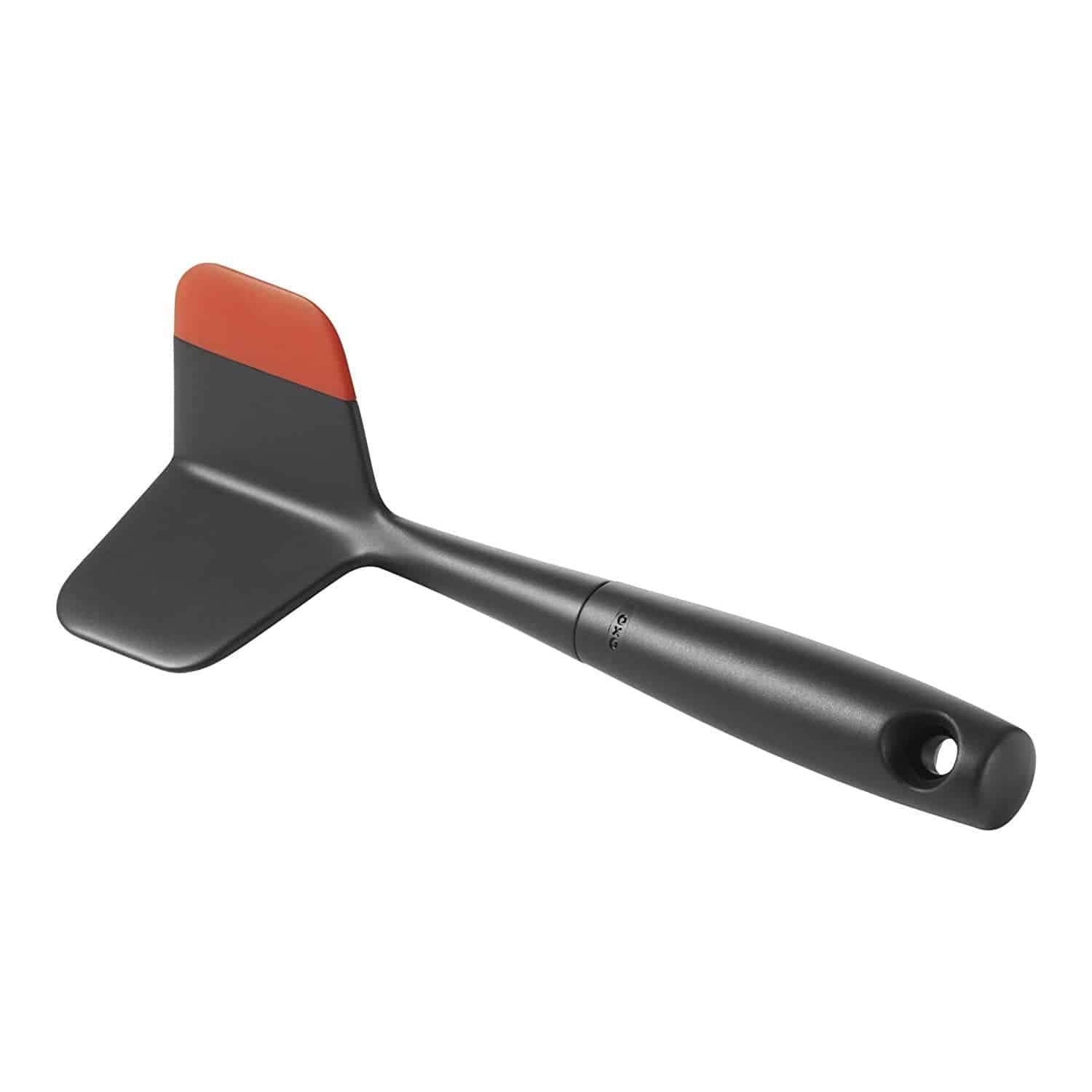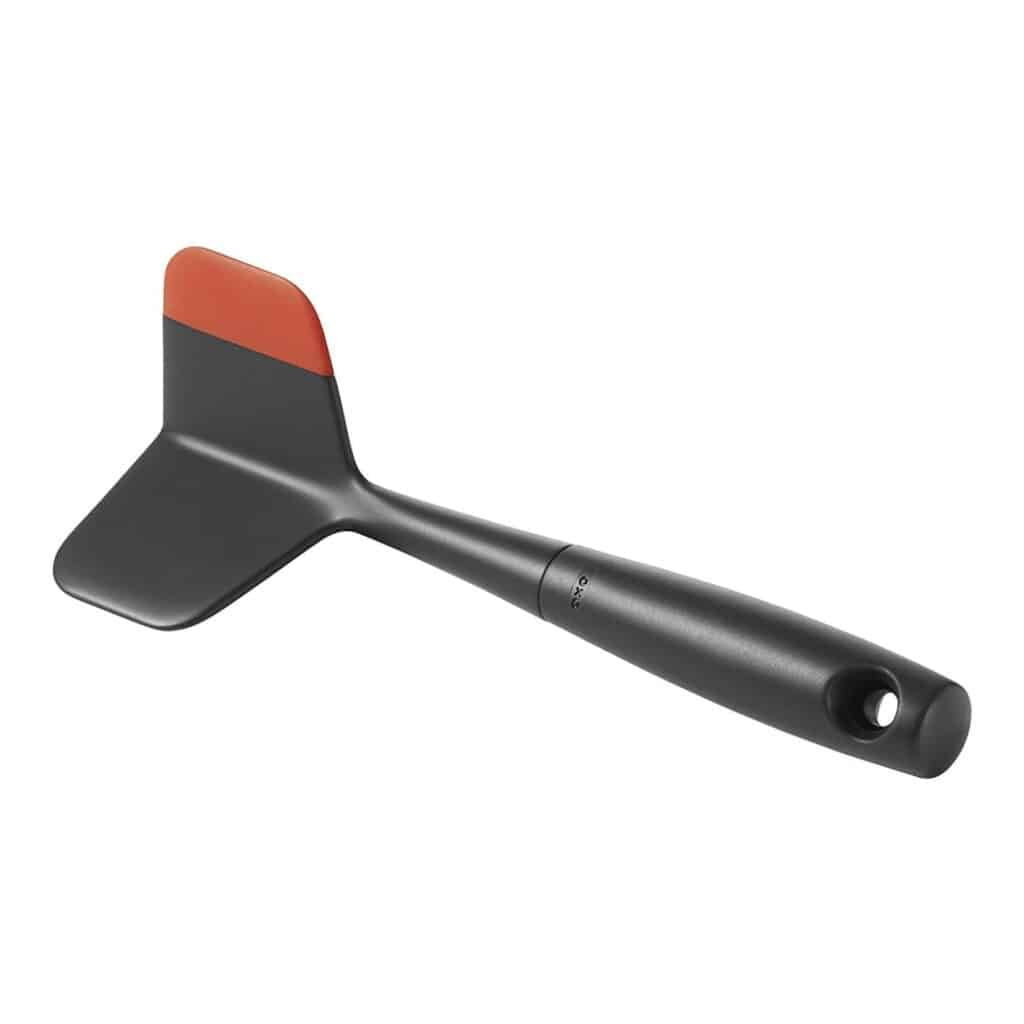 If I'm being honest, I always thought ground meat choppers were so specialized and even a little silly, until I owned one. Now I realize how often I use it, and how simple and quick it makes breaking-up ground beef for sauces, soups, and stews. This utensil will cut down the time it usually takes to break-up ground meat by at least half, if not more. It's a great item to add to your repertoire.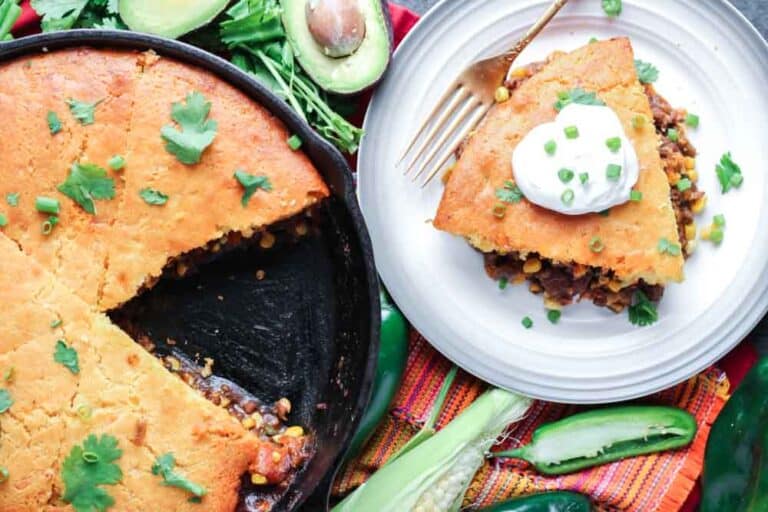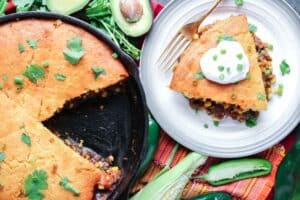 Taco Cornbread Pie
A flavorful update on the old-fashioned meat pie with a base of ground beef spiced with homemade taco seasoning and fluffy, cheesy cornbread on top.
Ingredients
Taco Seasoning
1

Tb

chili powder

1

tsp

paprika

1

tsp

garlic powder

1

tsp

onion powder

½

tsp

dried oregano

1

tsp

cumin

¼

tsp

cayenne

1 ½

tsp

salt

½

tsp

chipotle chili powder
Cornbread
½

C

+ 2Tb cornmeal

¼

C

+ 2Tb all purpose flour

¾

tsp

baking powder

½

tsp

salt

¼

tsp

baking soda

2

Tb

sugar

2

Tb

honey

4

Tb

stick butter

melted

1

egg

½

C

+ 2Tb buttermilk

½

C

grated colby jack
Filling
1

lb

ground beef, 80/20

Taco seasoning

see above

2

ear of corn

1

medium red onion

1

medium poblano pepper

1

small jalapeno

optional

3

Tb

olive oil

½

tsp

salt

¼

tsp

black pepper

2

Tb

flour

1

C

water
Garnish
3-4

green onions

cilantro

sour cream
Instructions
To make taco seasoning
Blend all the ingredients together.
To make cornbread:
The cornbread topping recipe is simply half of my normal cornbread recipe hence the odd measurements. Add dry ingredients through sugar to a medium mixing bowl. Beat with a whisk to aerate and combine. Melt butter in microwave-safe liquid measuring cup in the microwave. Once melted, add buttermilk first to help cool the butter off and then add 1 egg and 2 Tb honey. Beat together to combine and add to dry ingredients. With a rubber spatula, not the whisk, mix the cornbread batter just until combined. You want to remove most of the lumps without overmixing. Add ½C shredded colby jack cheese and fold to combine. Set aside.
To make pie
Preheat oven to 400 degrees.

Heat a 10-inch cast iron skillet over medium-heat. Add 3 Tb of olive oil and heat until a ripple appears in the oil. Add onion and allow to soften for 2 minutes. Add ground beef and break up meat. Increase heat to high and brown meat. Once meat has started to brown and juices start to accumulate in the pan, add the taco seasoning.

Remove inside of poblano by cutting off the top and reaching in to pull out the membrane and seed. Dice into ¼-inch piece by slicing into strips then dicing. Remove corn kernels from the cob by removing husks and strings then cut off the root end of the corn to give you a flat surface to stand up the corn cob. Spread out a clean dish towel on your cutting board. Cutting on top of the towel keeps your kernels from going everywhere. If you cut them on a cutting board, you will find corn kernels in weird places for days. With the flat end on the cutting board and your knife blade pointing down, remove corn kernels. Finely mince jalapeno. I leave the seeds in for a little extra heat, but feel free to remove if you don't like spicy flavors.

After 5-7 minutes, add the diced poblano, jalapeno and corn kernels to the beef. Let cook for another 3-4 minutes. Add 2 Tb of flour, salt and pepper and mix until well combined or you can't see any white flour in the mix. Add 1C of water and stir. Let simmer for another 1-2 minutes before turning off heat. Keep an eye on it though. It will thicken quickly! If the mixture gets too thick, just add a little more water and stir to combine.

Add cornbread mixture to the top and spread all over top of the filling. It's okay if you have some holes where filling peaks through or if some shows around the edges. It gives everyone a clue as to the delights that are inside and makes the cornbread brown extra beautifully. Place cast iron on a baking sheet lined with foil in case any spills over the edges. Bake for 25-30 minutes or until cornbread is a dark golden brown and center is set. The filling will be bubbly hot. You can check your cornbread by inserting a toothpick that should come out clean when the cornbread is done.

Let cool for about 10 minutes before serving yourself up a big heaping spoonful. Slice green portion of green onions, chop cilantro and sprinkle over the top of the cooled pie. Feel free to top each serving with a dollop of sour cream. Enjoy!
The following two tabs change content below.

Hey-ooo! I'm Hailey, and I'm a number cruncher by day and cussing cook by night. I created this site to share my love for delicious food that feeds the soul as well as the belly. I hope my recipes have you running to the kitchen to cook some damn good grub!