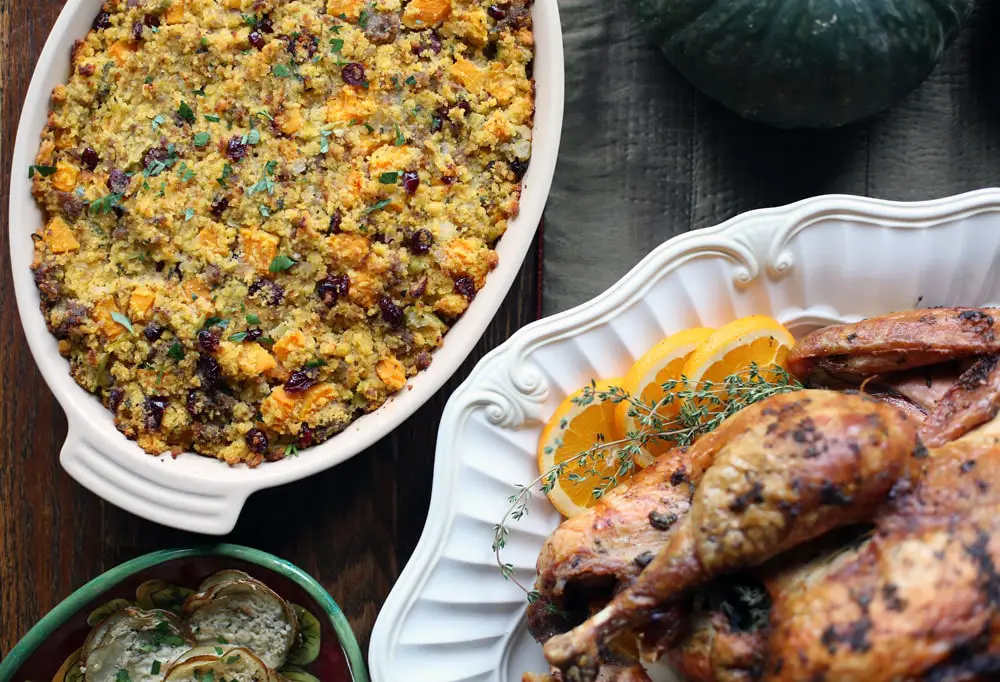 This year I decided to make two different Cornbread Dressings for Thanksgiving. A purist's simple version and then one with a little more pizazz! This post is strictly about the jazzier version of the two. This Cornbread Dressing includes savory country sausage and all kinds of classic fall produce like butternut squash, apples, and dried cranberries. The salty pork sausage and the sweet butternut squash and apples are a scrumptious complement to traditional Cornbread Dressing.
Cornbread Dressing is like a religion in the south.
Every family has the meats and veggies, even seafood, that they like the include. Moisture content is also a subject of great debate, or at least it is with my family. I can remember going to one of my great aunt's for Thanksgiving one year, and my dad was straight-up pissed at how dry her dressing was. It was f*cking offensive.
I've covered all my bases this year by making two different recipes. My Mom's Traditional Southern Dressing is a classic we all love for a reason. I would say it's a very moist dressing. This Butternut Squash and Sausage dressing has enough moisture to hold it together, but the cornbread stays in larger pieces and is less saturated. The fat from the sausage and the creaminess of the squash give the dressing all the moisture it needs.
I also love this dressing because it makes an amazing brunch option. It is bomb reheated with an egg on top.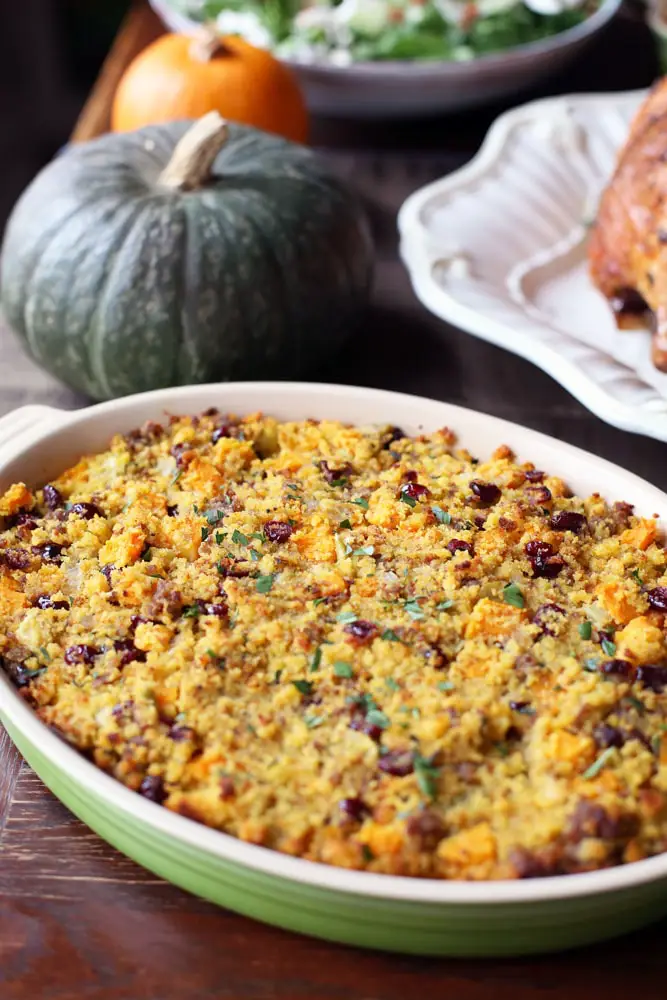 All of the ingredients in this dressing can be prepared ahead of time to ensure that putting the dressing together on Thanksgiving is a breeze. You can also cook the dressing a day in advance and reheat on Thanksgiving Day if you're limited on oven space.
You can also cook the dressing a day in advance and reheat on Thanksgiving Day if you're limited on oven space.
Cornbread Dressing with Sausage and Butternut Squash is a mouthful of flavors and a sight to behold. This dressing will add some color and an exciting flavor combination to your Thanksgiving dinner. Let me know what you think and if you like this recipe or just the simple traditional recipe better in the comments section below. I can't wait to hear from you!
Be sure to also take a look at my Thanksgiving post which has my full menu and some helpful planning tips!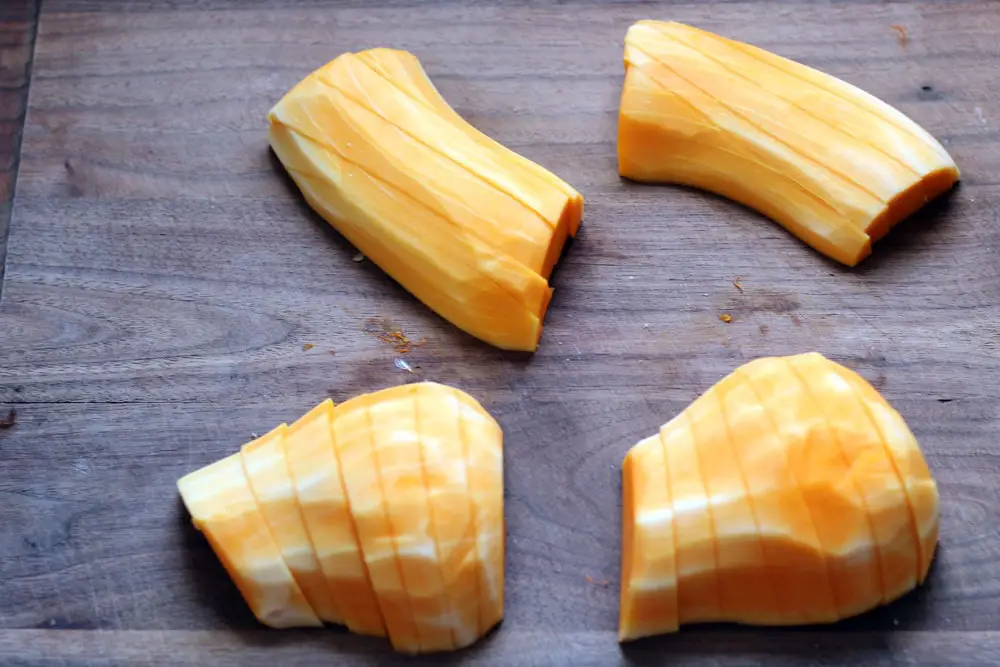 Helpful Utensils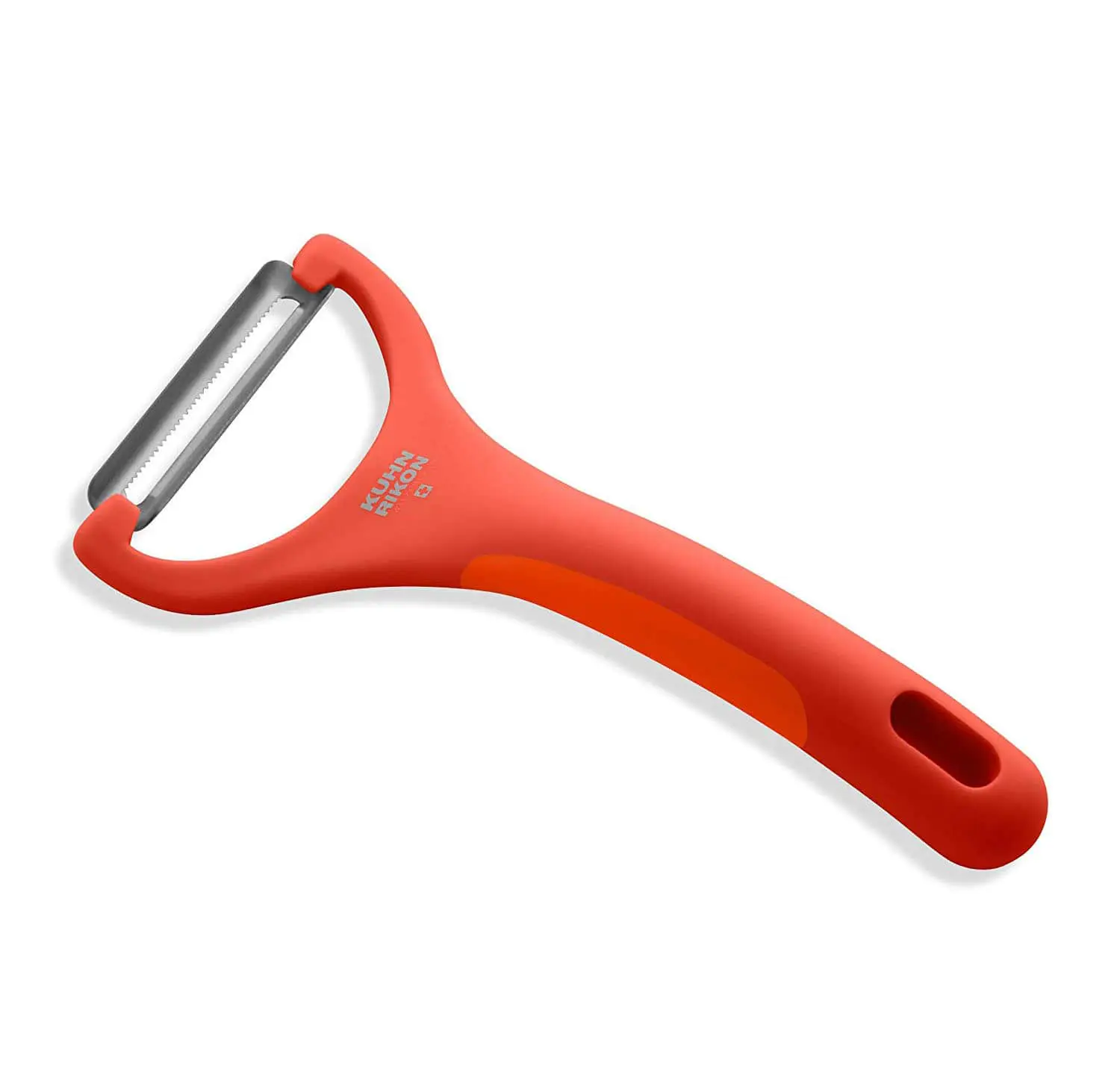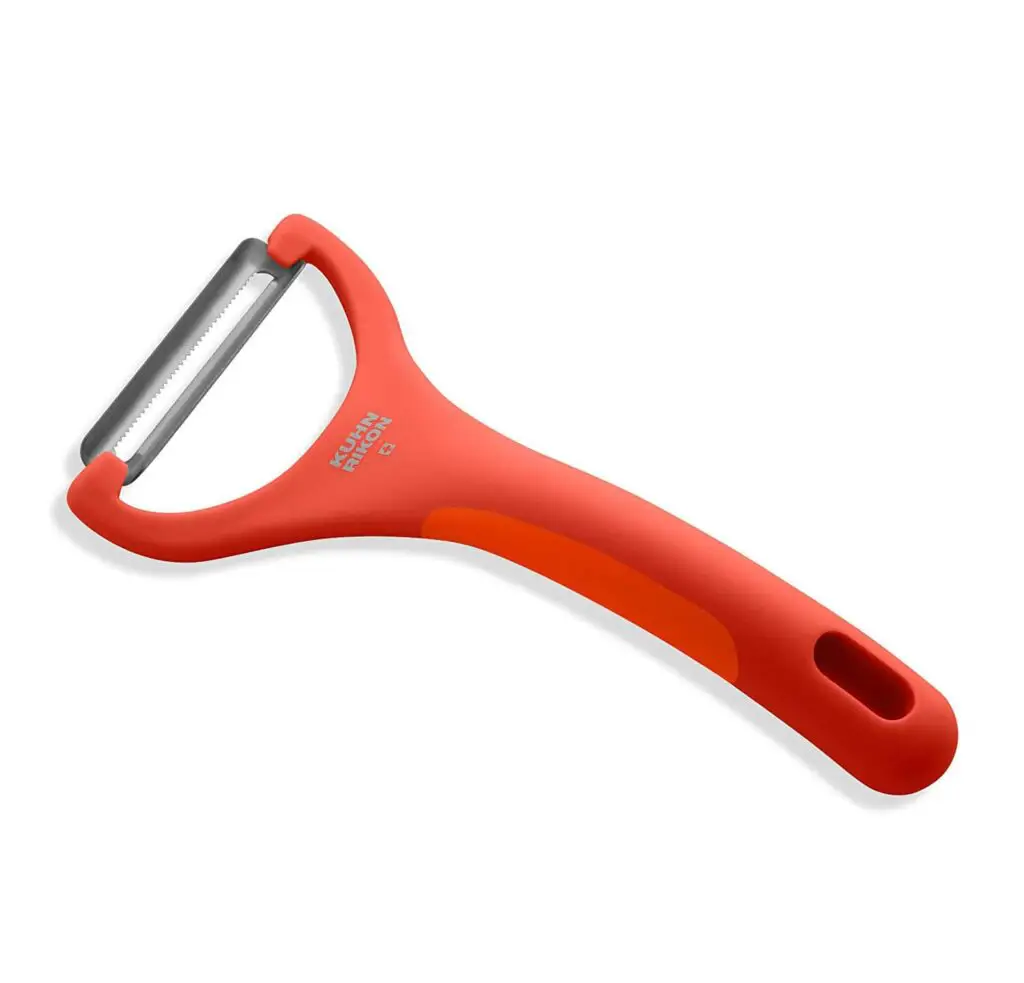 This may seem like an unimportant piece of equipment but peeling tough skin like a butternut squash can be dangerous without a sharp peeler. I also love the shape of a y-peeler for ease of use.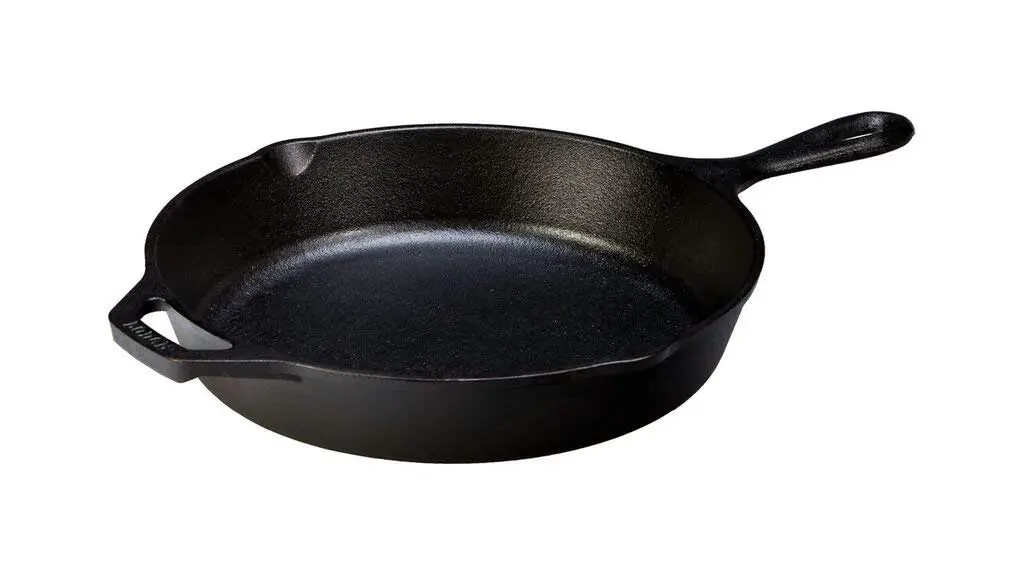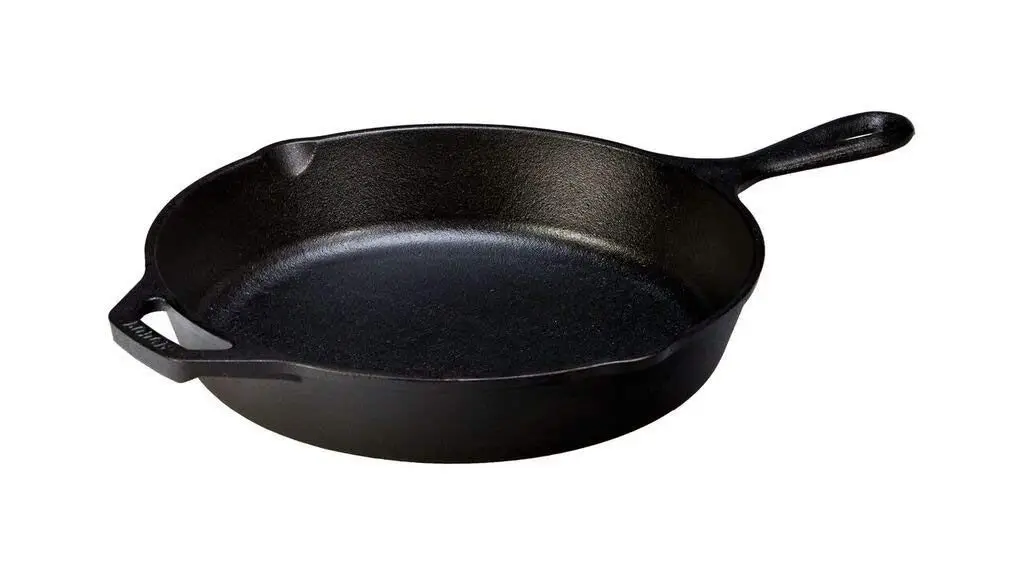 A cast iron skillet is an absolute essential in the kitchen. In this recipe, it ensures you have perfectly golden brown, flavorful cornbread, but that's just the beginning of this pan's uses!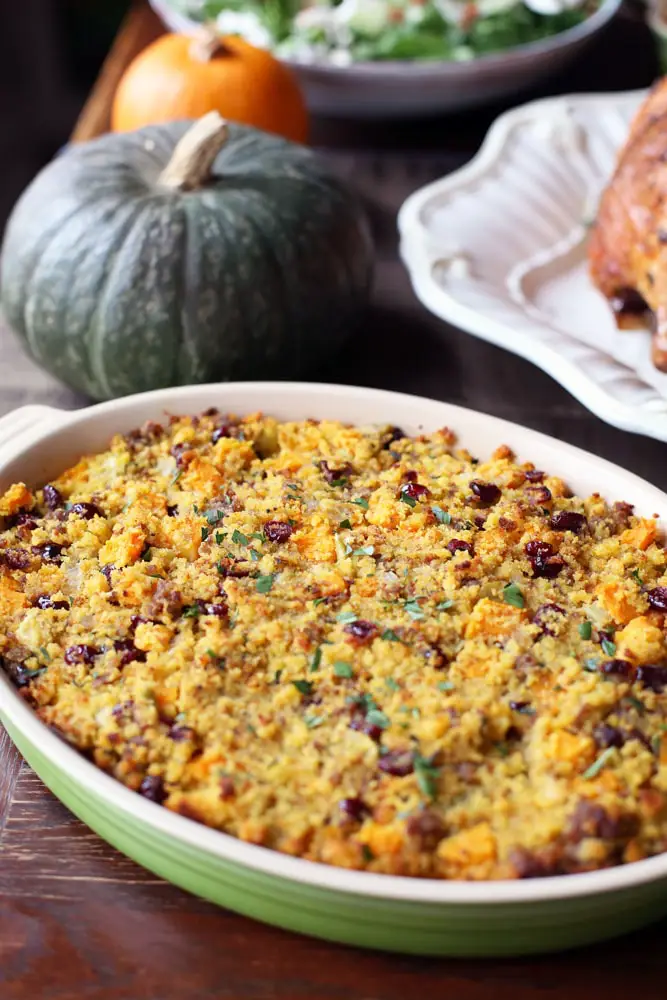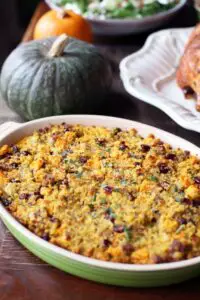 Cornbread Dressing with Sausage and Butternut Squash
Traditional cornbread dressing is combined with autumn produce for the perfect Thanksgiving side dish. Salty pork sausage and sweet butternut squash and apples make this cornbread dressing extra flavorful and the color combination of the dried cranberries and butternut squash is beautiful on a Thanksgiving table!
Ingredients
Cornbread
2

C

cornmeal

½

C

all purpose flour

2

tsp

baking powder

1

tsp

baking soda

1

tsp

salt

1

tsp

sugar

optional

2

eggs

2

C

buttermilk

2

T

bacon drippings

or melted butter
Dressing
1

lb

country sausage

1

butternut squash

1

granny smith apple

1

Tb

fresh Italian flat leaf parsley

2

tsp

fresh sage

3

celery stalks

with greens

1

onion

¾

C

dried cranberries

2

Tb

butter

1

Tb

olive oil

2

eggs

2-3

C

chicken stock

1

tsp

salt

½

tsp

pepper
Instructions
To make cornbread
Preheat oven to 425 degrees. In a 10-inch cast iron (or a 9-inch cake pan if you don't have a cast iron), melt 2 Tb of bacon drippings, or butter if your substituting, in the preheated oven for 5 minutes until completely melted. Remove from the oven and set aside.

A cast iron skillet really makes the best cornbread. You just don't get the same intensity of flavors from other dishes although they certainly work. If you're interested in purchasing a good cast iron skillet, I have included a link above to a great quality choice that will be something you can pass down through the generations after enjoying its many uses yourself.

Combine the first five ingredients in a large mixing bowl and whisk to combine well. Ditch the whisk and switch to a spatula to combine with the liquid to avoid overmixing. Overmixing will give you a tough cornbread. Mix 2 C of buttermilk and 2 eggs, breaking up the eggs in a separate small bowl before adding to the mix. Stir until combined without overmixing. Last, add the melted bacon drippings or butter. Pour back into the prepared cast iron and back for 25 minutes or until golden brown.

Once cooled, break up the cornbread into rough chunks (it doesn't have to be perfect) and spread out onto a baking sheet, uncovered to dry out for a minimum of 8 hours or preferably overnight. The more dried out the cornbread, the more delicious flavors it will soak up from the sausage and veggies.
To make dressing
Bring a large pot of water to a boil.

Peel the butternut squash with a sharp vegetable peeler. Split the squash into two pieces horizontally leaving the long neck section of the squash separate from the round bottom portion. Then split the bottom round porting vertically from end to end to expose the seeds in the middle. Use a spoon to remove the seeds and strings from the inside.

Cut the butternut squash into ½-inch dice. Put in the boiling water for 10-15 minutes or until soft but not mush. Remove from the pot and drain well.

Preheat the oven to 375 degrees.

Finely dice the onion, apple, and celery. You're looking for equal parts celery and onion. Heat a large saute pan over medium-high heat and add the olive oil and butter. Once hot, add the diced onion, apples and celery and cook for 2 minutes or until they start to soften.

Add the sausage and break up into bite size pieces. Cook for 5-7 minutes or until cooked through. Add the salt, pepper, sage, and parsley and stir to combine.

Add the dried cornbread to a very large mixing bowl. Pour the cooked sausage and veggies over the cornbread and mix to combine. Add the dried cranberries and stir. The amount of chicken stock you add is somewhat subjective to your taste. I like a moist, Southern-style dressing so I add 3 C of chicken stock to my dressing. If you like more of a crumb texture to your dressing you may prefer to stop at 2 C. Just taste as you add to see when the texture feels right to you.

The final step, mostly so you can taste the dressing up to this point, is to put two eggs in a small bowl and beat slightly and add the eggs to the dressing. Mix the egg in thoroughly.

Pour the prepared dressing into a 9" x 13" or larger casserole pan. Bake for 45 minutes to an hour until a toothpick inserted into the center comes out clean.
The following two tabs change content below.

Hey-ooo! I'm Hailey, and I'm a number cruncher by day and cussing cook by night. I created this site to share my love for delicious food that feeds the soul as well as the belly. I hope my recipes have you running to the kitchen to cook some damn good grub!