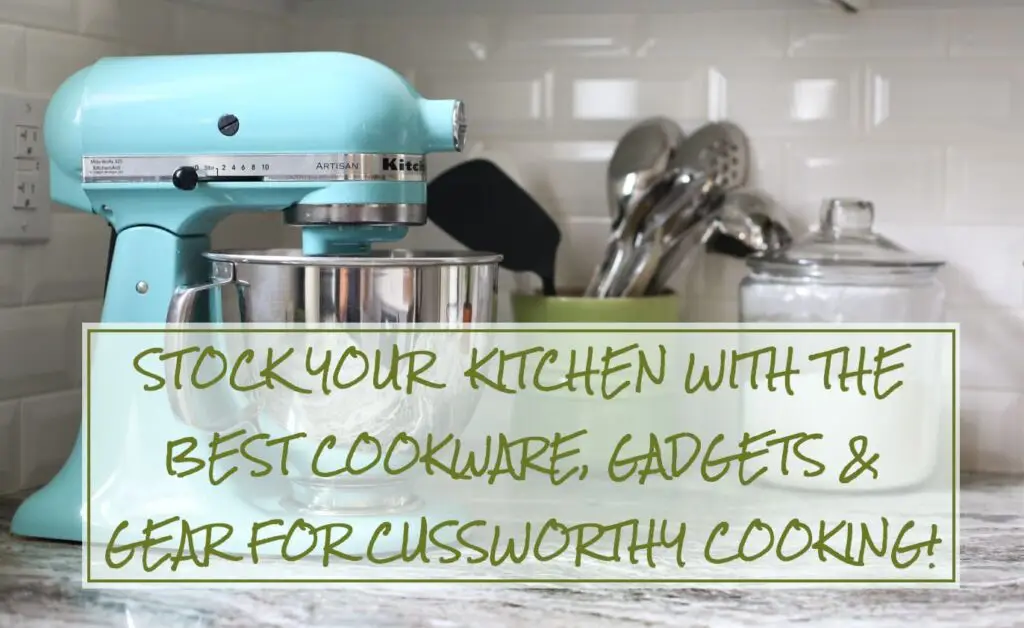 These are the items I use in my kitchen every day. You can feel confident buying anything on this list. I've had all of these items for years, not days or months, and know they will stand the test of time. Besides, having a well-outfitted kitchen makes cooking even more fun!
This is also a good post to prowl if you're looking for a gift for a skilled home cook or foodie in your life. I hope you enjoy this list of kitchen essentials and find a few things you or a loved one need. Please give me your feedback in the comments section below!
Bowls
Cookware
Electric Gadgets
Knives and Cutting Boards
Plastic Cutting Board, Set of 2
This probably goes without saying, but you NEVER want to put raw meat on your wooden cutting board. Wood is quite porous and will absorb all the yucky bacteria. You should have a couple of plastic boards to be used specifically for raw meats. You can put these in the dishwasher unlike the wooden version, and plastic will not absorb bacteria like wood.
Pots and Pans
Spoons and Spatulas
Utensils
Special thanks to Gift Unicorn for including some of my favorite items on their Useful Gift Ideas for Cooks roundup.