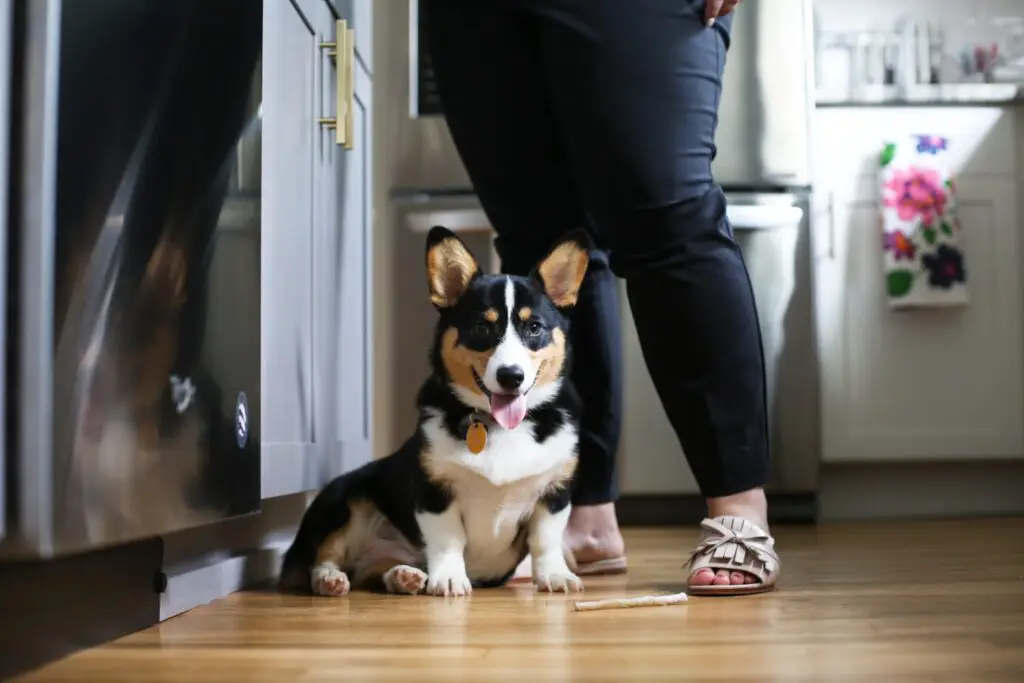 Hi guys! My name is Gus, and I live in Oklahoma City with my awesome pseudo-mom and my brother, Hank. I was born on Valentine's Day 2018 and accordingly am a total lover boy.
I love to help my mom in the kitchen. I try to always keep her feet warm by laying on top of them no matter how many times she moves. I also help keep the floors tidy. When she drops crumbs, I'm on it! Mom and I worked on a list of the ten things you should know about me. Check them out below.
1. I love to spend time in the kitchen. I always want to be a part of whatever is happening particularly if there's tinfoil involved. Don't ask me why, but as soon as I see that box of tin foil I can hardly contain my enthusiasm.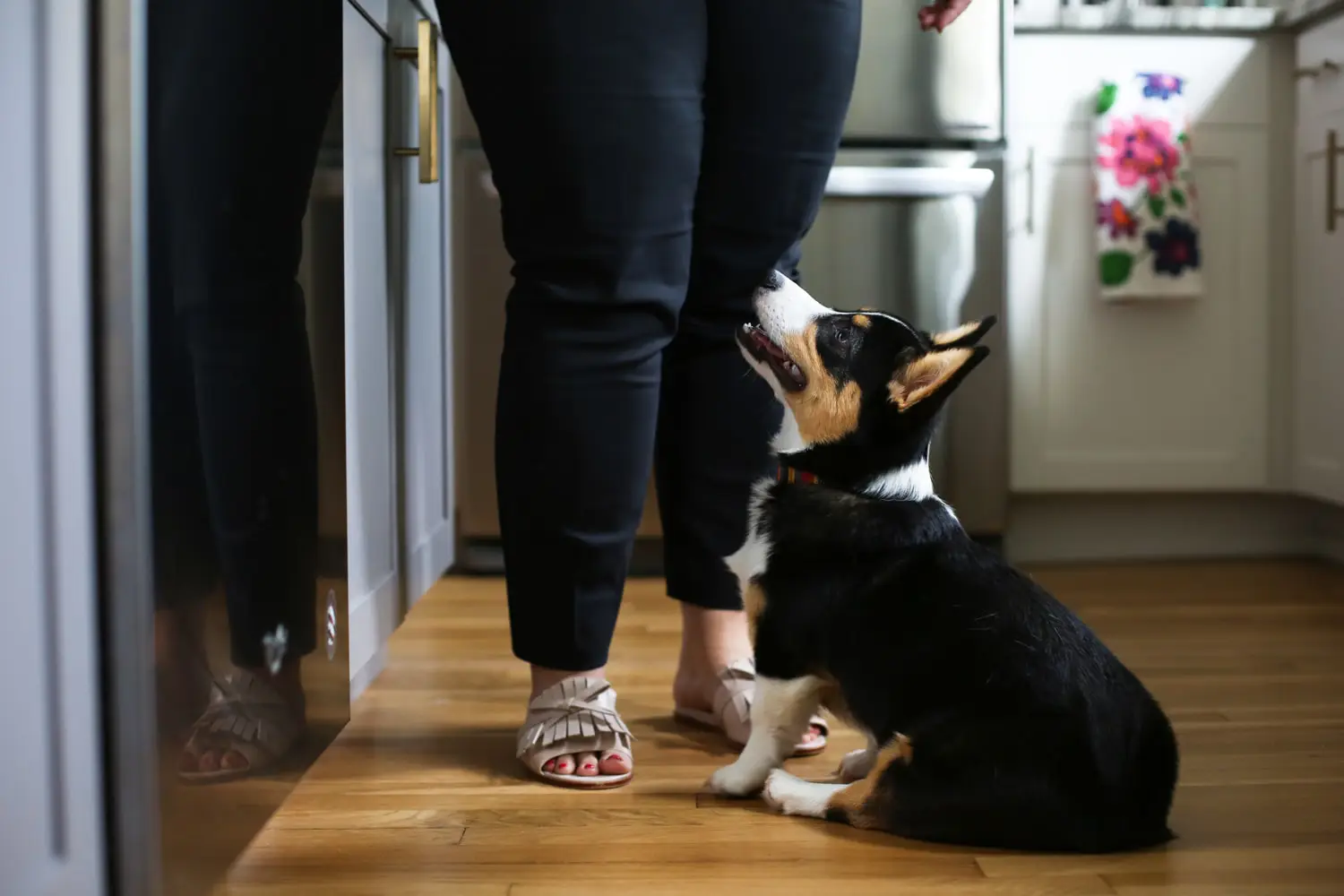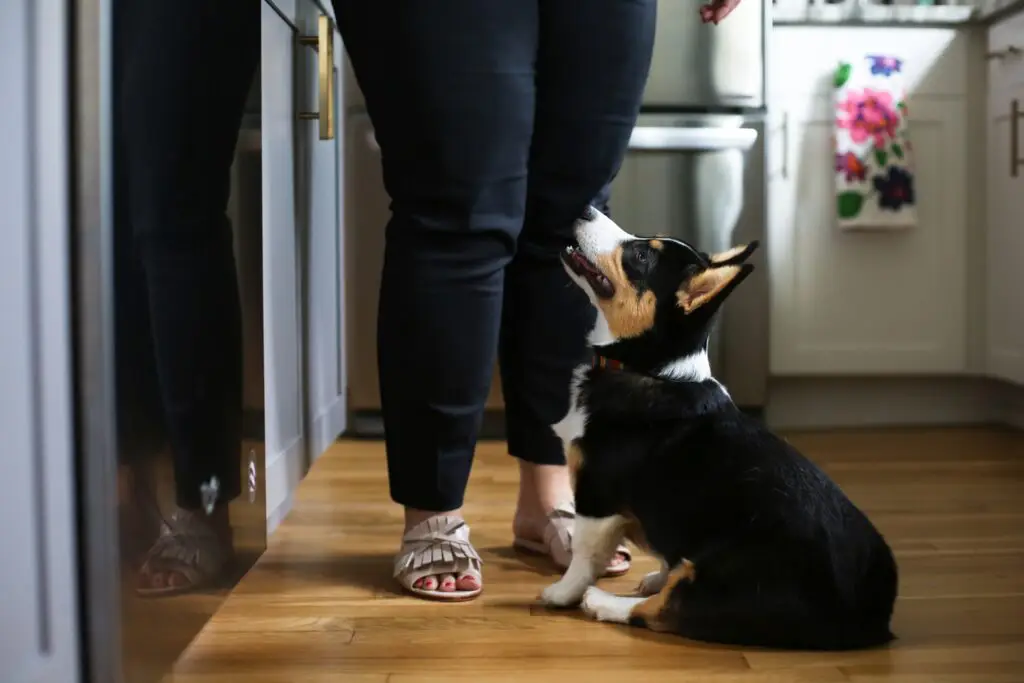 2. If I had to pick a second favorite place in the house, it would easily be the bathroom and not for the usual canine habit of drinking out of the toilet. I love to shower and splash my face with water.
3. My best friend is my little brother, Hank. He is so much fun! You can learn all About Hank one his own bio post.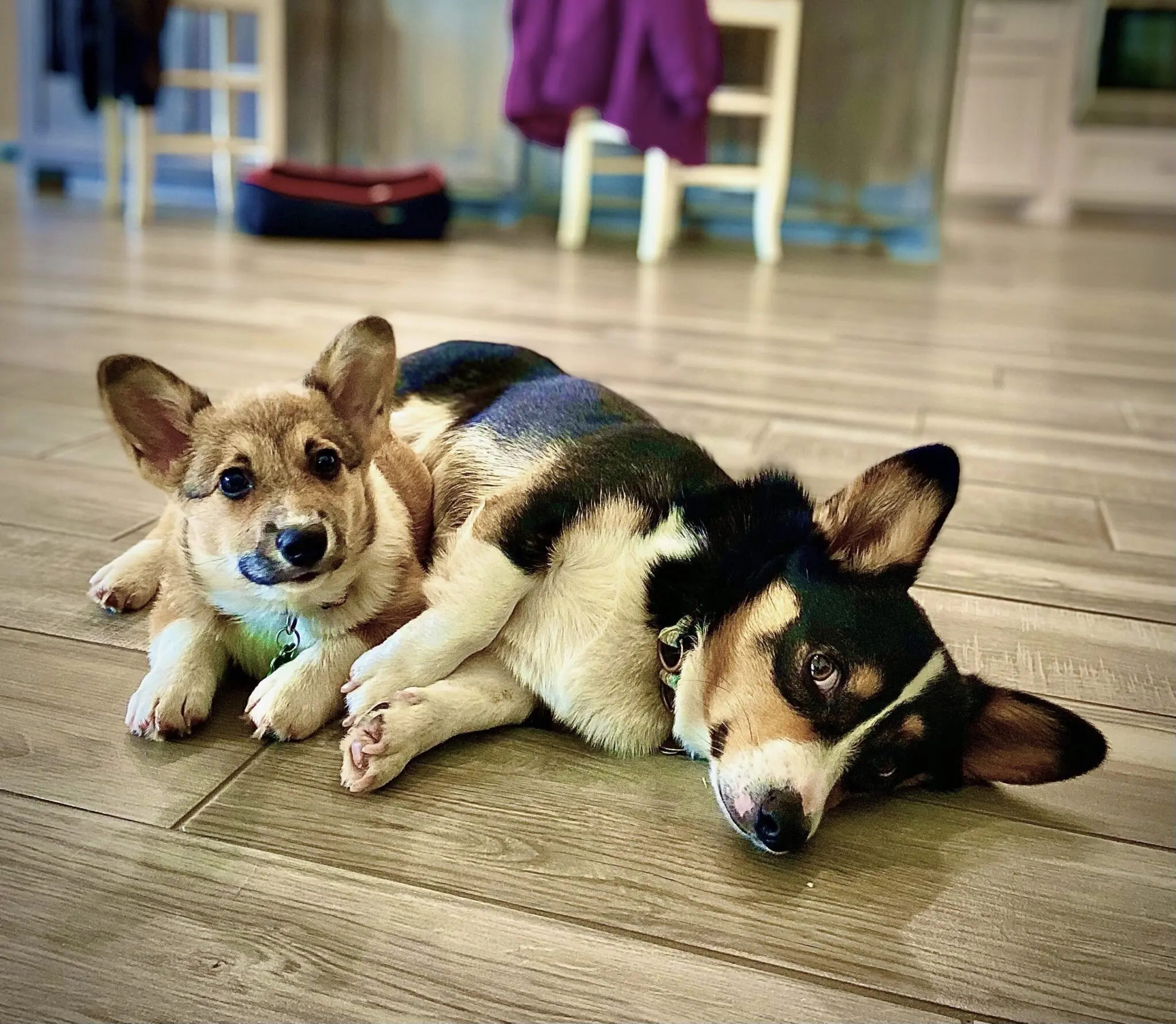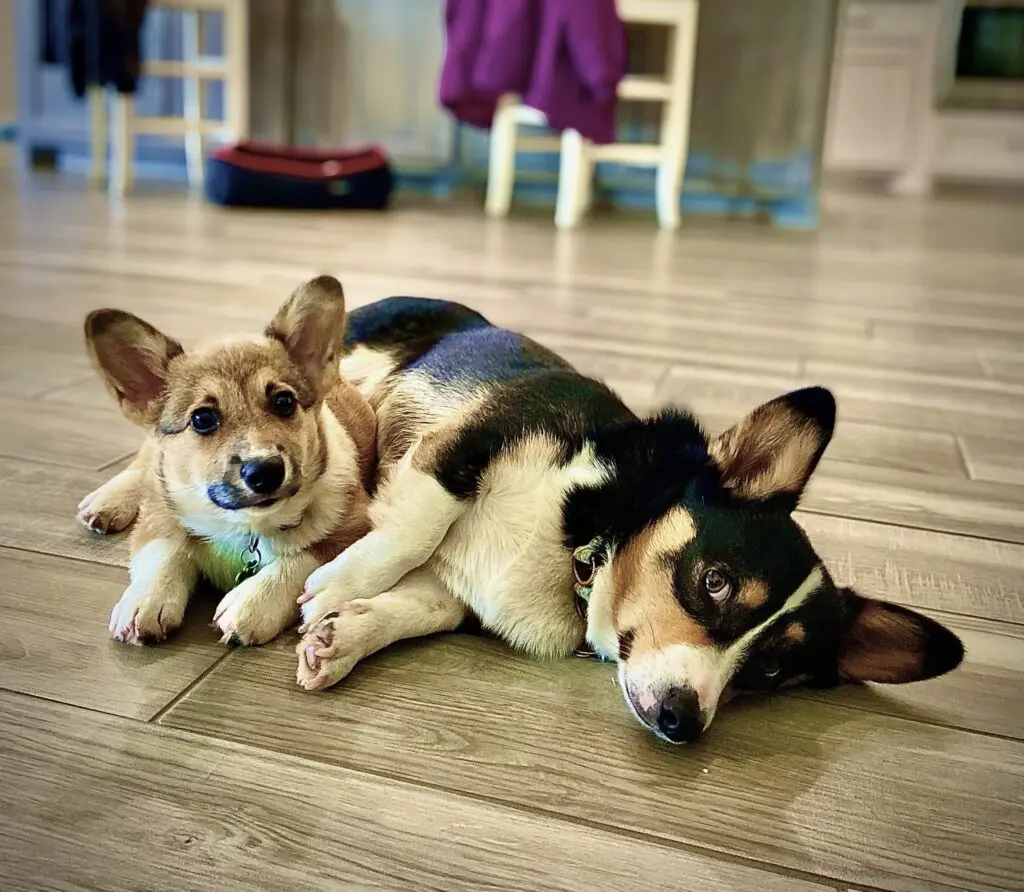 4. Like most of my corgi friends, I have TONS of energy. I love to snuggle, but when it's time to play, get the hell out of my way! I like to work on my fitness by doing what Mom calls "zoomies" (Google if you're not familiar) all through the house. Sometimes I envision an imaginary agility course as I whip around the corners.
5. I live for meeting new people even if those new people are complete strangers who just happened to make brief eye contact with me at the hardware store. If you look at me, we're besties.
6. I never get tired of being the center of attention. I even get a little jealous when others hug and don't include me.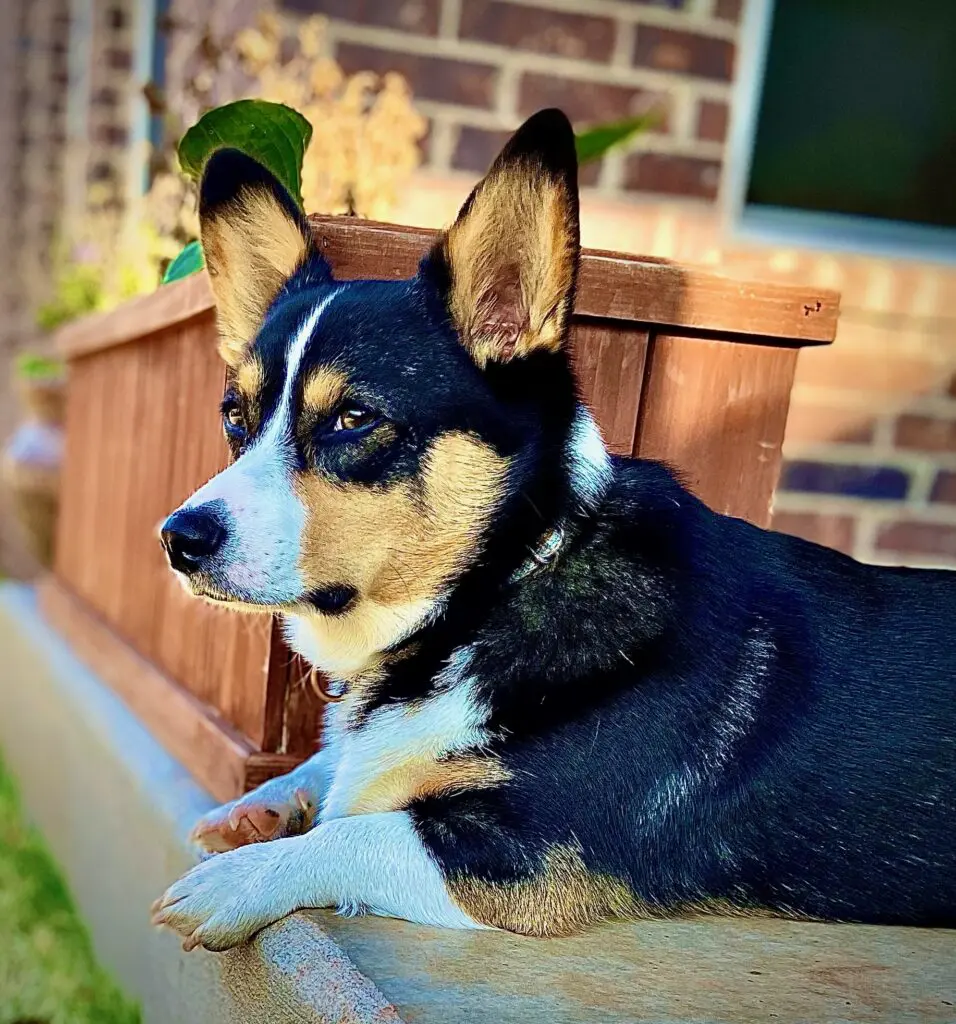 7. I hear an awful lot about my butt from my parents. I'm too modest to discuss my own booty so I have allowed Mom to chime in here.
"Pretty much everything Gus does becomes hilarious if you're watching him from behind. There are tons of gifs on the internet about the glory that is the corgi booty, but seriously they're the f**king best. He constantly looks like he's strutting and even his little back legs amuse me. We affectionately call them his drummies."
8. I speak my own language. I know, I know…every dog thinks they can communicate with their human, but really, I use different noises to express myself. I really amp up my grumbles and sad whines when I'm in trouble. I also like to bark like a madman at anything…motorcycles, trash trucks, cyclists, joggers….hell, really anything that moves.
9. Like humans, I'm also most comfortable laying on my back. I love to sleep right next to Mom on my back with my tiny little legs in the air like I just don't care.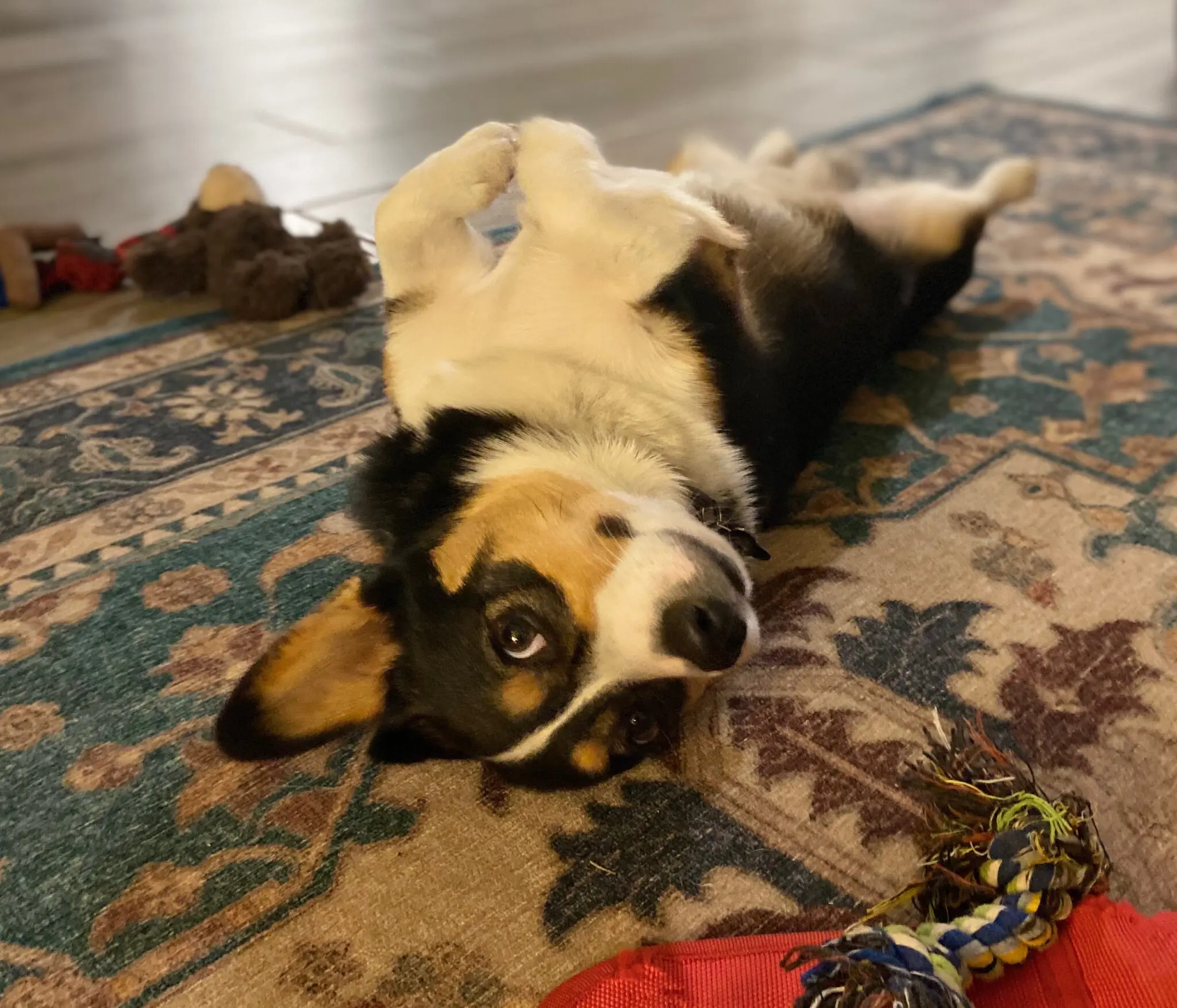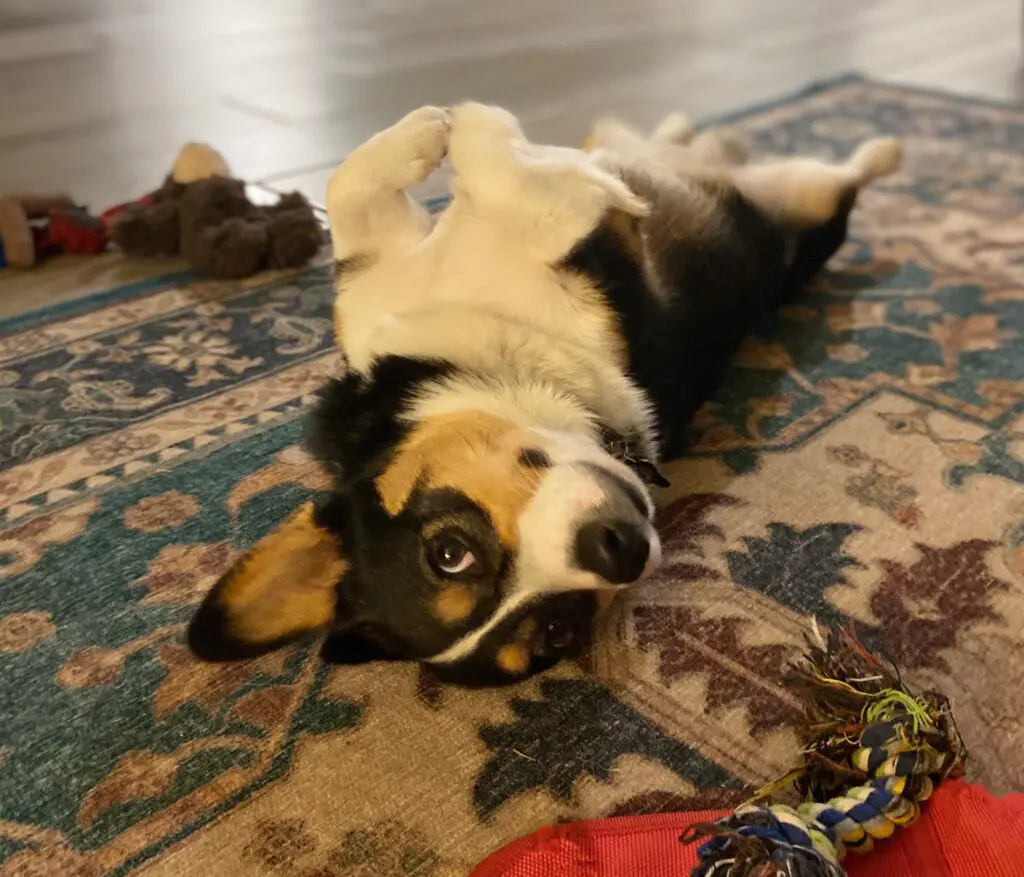 10. Not to brag, but the best thing about me is my gusto for life. Humans seem so serious sometimes. I like to bring the fun to everything I do! It was great meeting all of you. I'm sure we'll be seeing each other a lot more. Be sure to check me out at #okcpartygus on Instagram.
Mom said she wanted to add one more thing… Gus is the happiest little dog I think I've ever met. He always looks like he's smiling. He brings endless enthusiasm to even the most repetitive of tasks and constantly reminds me to lighten up and enjoy life.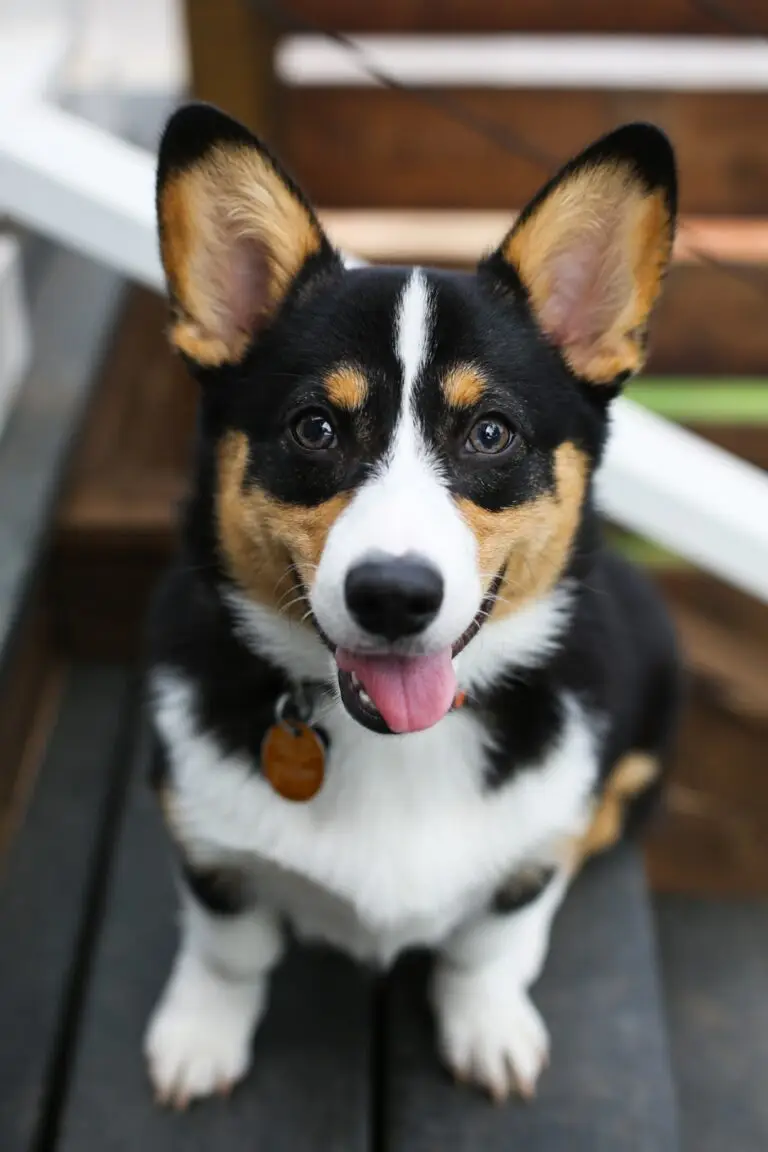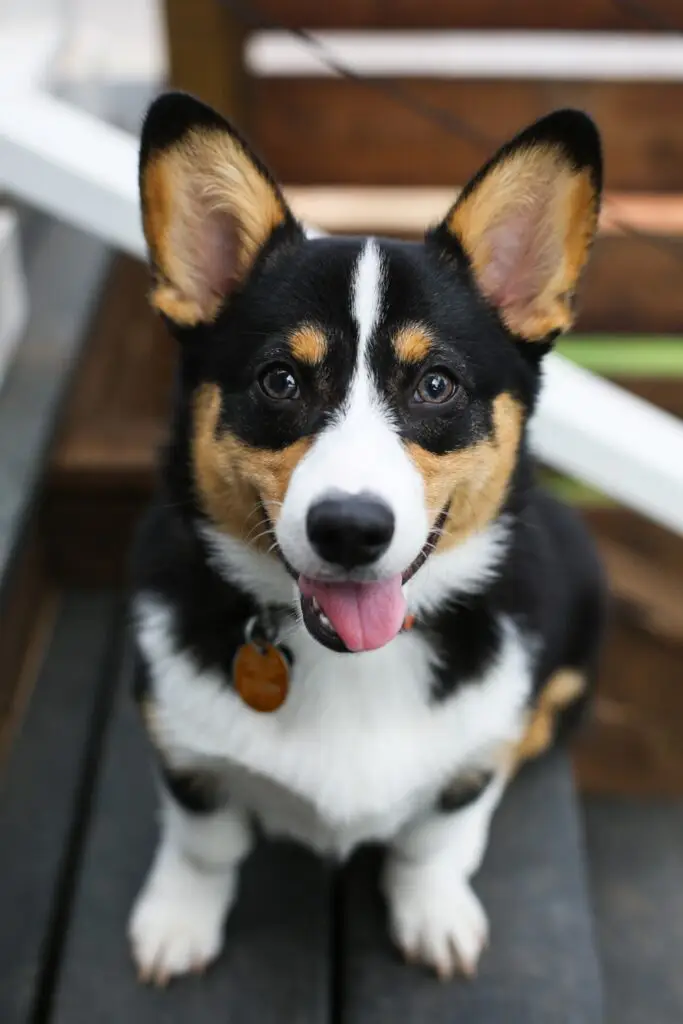 Gus was an important catalyst in the creation of Cooking and Cussing. I've always loved to cook and wanted to find a way to share it with the world. Gus inspired me to take the simple pleasures of my life and turn them into something much bigger than I thought possible.
You can find more updates on Gus on Instagram at #okcpartygus or by following @cookingandcussingblog.
The following two tabs change content below.

Hey-ooo! I'm Hailey, and I'm a number cruncher by day and cussing cook by night. I created this site to share my love for delicious food that feeds the soul as well as the belly. I hope my recipes have you running to the kitchen to cook some damn good grub!