Thin Mint No-Bake Chocolate Cheesecake is just as dreamy as it sounds. If you're a chocoholic, you've come to the right place because this recipe is filled with rich, chocolaty flavor. Not only is this recipe overflowing with chocolate goodness, but it's also a celebration of the glory that is the Thin Mint, one of the best and most classic Girl Scout Cookies.
I don't know about you, but January is generally a pretty slow and unexciting month (this year was the exception with my trip to Mexico for my stepsister's wedding which was badass). Most of us have the post-holiday blues in January pulling you back from spending money or overeating, two of my personal favorite past times. LOL!
If you work full time, you've got to readjust to full 5-day work weeks which is always brutal. It's cold as shit outside and your skin starts to turn an abnormal blue color from lack of sun exposure.
All and all, it's just kind of a blah month UNTIL…..those sweet little Girls Scouts and their cookies hit the streets!
I used to have to wait to come across a troop peddling their cookies outside the grocery store, but now it's even easier to get my cookie fix. My adorable niece Elle, the older of the two cuties pictured below, is now a Girl Scout. I'm sure her little sister Livi will soon follow in her footsteps and my pantry will be filled with double the cookies!

Damnit if I don't love me some Girl Scout Cookies. Samoas are my favorite, but a very close second is Thin Mints. Thin Mints are so simple and uncomplicated. They're the perfect balance of mint and chocolate with a smooth, creamy outside and a crunchy cookie inside. I can easily eat a whole sleeve…or a whole box…in one sitting.
But this year I practiced some will power and never opened my Thin Mints until I was ready for a little recipe testing. I wanted to create a recipe that celebrated and highlighted the flavor and simplicity of the Thin Mint.

I decided on Chocolate-No Bake cheesecake because it's so easy to prepare and doesn't hide the flavors of the cookies. A recipe with Thin Mints also works year-round because you can always find Keebler Grasshopper Cookies which are very similar in flavor.
To incorporate the cookies themselves while maintaining a luscious, velvety cheesecake filling, I decided to make a cookie crust from the Thin Mints.
I ground the cookies to a fine crumb with a food processor and used a little butter to bind the crumbs together. It doesn't take much butter since the chocolate coating will melt with the butter when baked. The filling is super simple. Cream cheese and sweetened condensed milk for the base and all I add is a shit ton of chocolate and mint and vanilla flavorings. That's it!
This cheesecake couldn't be easier to make, but it is still crazy decadent and drool-worthy delicious.

I like to garnish the pie a bit given the filling is so simple. A little whipped cream would be just enough to garnish your cheesecake, but I took it one step further with a little green sanding sugar and an additional cookie. The good news about the extra cookie on top is that it will force you to buy two boxes of Thin Mints and end up with leftover cookies.

Thin Mint No-Bake Chocolate Cheesecake gives you all the yummy crunch of Thin Mint cookies but made even better with smooth, creamy, chocolaty cheesecake and fluffy whipped cream. It doesn't get much better than that! This would also be the perfect way to your sweetie's heart on Valentine's Day given the cookies come out for sale right before.
Make this for a special occasion or for no reason at all. You really don't need a reason to enjoy this delicious treat! Let me know what you think in the comment section below.
Helpful Utensils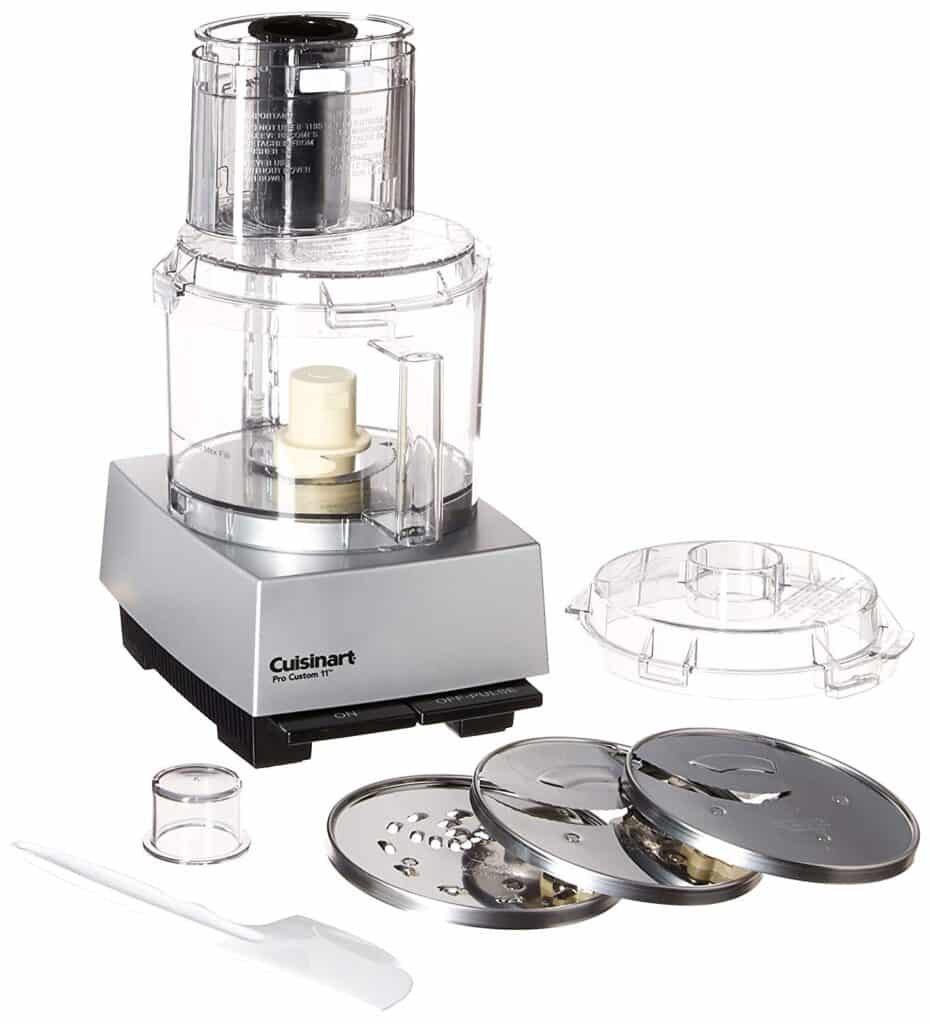 I link to a food processor constantly because it's so essential to my kitchen. If you don't have one, it's a great investment.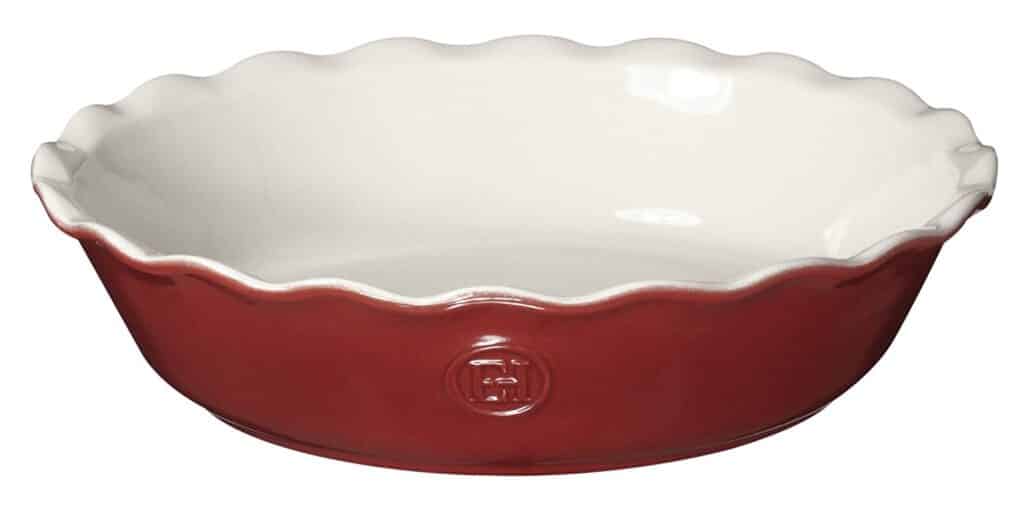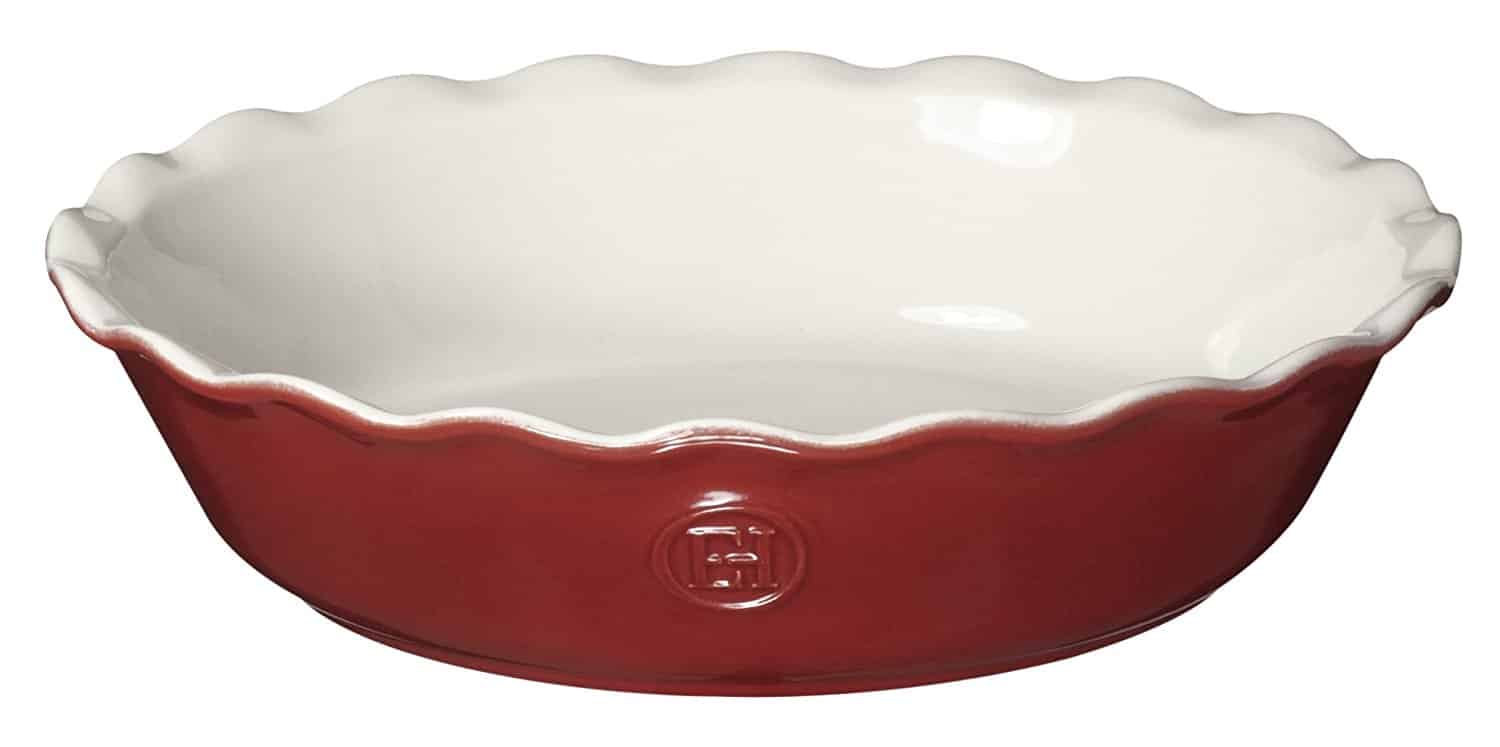 Beautiful and well made, Emile Henry Pie Plates provide even cooking every time.

Thin Mint No-Bake Chocolate Cheesecake
Chocolaty, crunchy Thin Mint Cookies are crushed to form a cookie crust that is filled with velvety smooth and thick chocolate cheesecake filling. There is no baking required for this cheesecake. Just a little time to chill and you have a perfect easy chocolate dessert everyone will love.
Ingredients
Thin Mint Cookie Crust
1

box

or 2 sleeves Girl Scouts Thin Mints*

1/4

C

butter

melted

heavy pinch of salt
Filling
1 12

oz

bag semisweet chocolate chips

16

oz

cream cheese

room temperature

1

tsp

vanilla

1/4

tsp

peppermint extract

1

14 oz

can sweetened condensed milk

1/2

tsp

kosher salt
Garnish
1

C

heavy cream

1/4

C

powdered sugar

1

tsp

vanilla extract

green sprinkles or sanding sugar

8

Thin Mint cookies
Instructions
To make crust
Using a food processor, grind the Thin Mint cookies to a fine crumb. If you don't have a food processor, I've included a link to purchase one above, or you can break up the cookies by-hand by placing the cookies in a Ziploc and crushing with a rolling pin.

Once the cookies are a fine crumb texture, add the melted butter and pinch of salt and combine. Press the crumbs into an even layer in a 9″ deep dish pie plate** that has been lightly sprayed with baking spray. Be sure not to press the crumbs down too firmly or it will be hard to get the crust out of the plate. Press down just enough to bring the crumbs together.

Bake at 375 degrees for 10 minutes. Set aside and let the crust cool completely before filling.
To make the filling
Melt the chocolate in a microwave-safe bowl. Microwave in 30-second increments for the first minute and then lessen to 15-second increments after the first minute. Continue microwaving until the chocolate is mostly smooth, and be sure to stir well between each microwave increment. You want to heat just to point that the mix is mostly creamy with a few bumps that will melt out with a final stir. Set the chocolate aside to cool.

While the chocolate is cooking, place the cream cheese into a large mixing bowl and whip the cream cheese on medium-high speed until light and fluffy. Add the sweetened condensed milk and turn the mixer back on medium until well mixed.

Turn the mixer off, scrape down the bottom and sides of the bowl, and add the vanilla and peppermint extract and cooled melted chocolate. Turn the mixer back on to medium and mix until the cheesecake is smooth and well combined.

Once the pie shell has cooled, pour the cheesecake filling into the pie and smooth out the top. Put in the fridge for at least 8 hours to cool.
To garnish
Make the whipped cream by combining the heavy cream, powdered sugar and vanilla in a small mixing bowl and whip on high speed until the cream reaches soft peaks. Don't overwhip the cream or you'll end up with butter.

Garnish each of the 8 slices of cheesecake with a dollop of whip cream, a sprinkle of green sanding sugar and a whole Thin Mint cookie.
Notes
* You can also substitute with Keebler Grasshopper Cookies if it's not the Girl Scout Cookie time of year
** I love the Emile Henry pie plates because they're beautiful to look at and provide a very even heat distribution. I've included a link to purchase one above if you're interested.
The following two tabs change content below.


Hey-ooo! I'm Hailey, and I'm a number cruncher by day and cussing cook by night. I created this site to share my love for delicious food that feeds the soul as well as the belly. I hope my recipes have you running to the kitchen to cook some damn good grub!