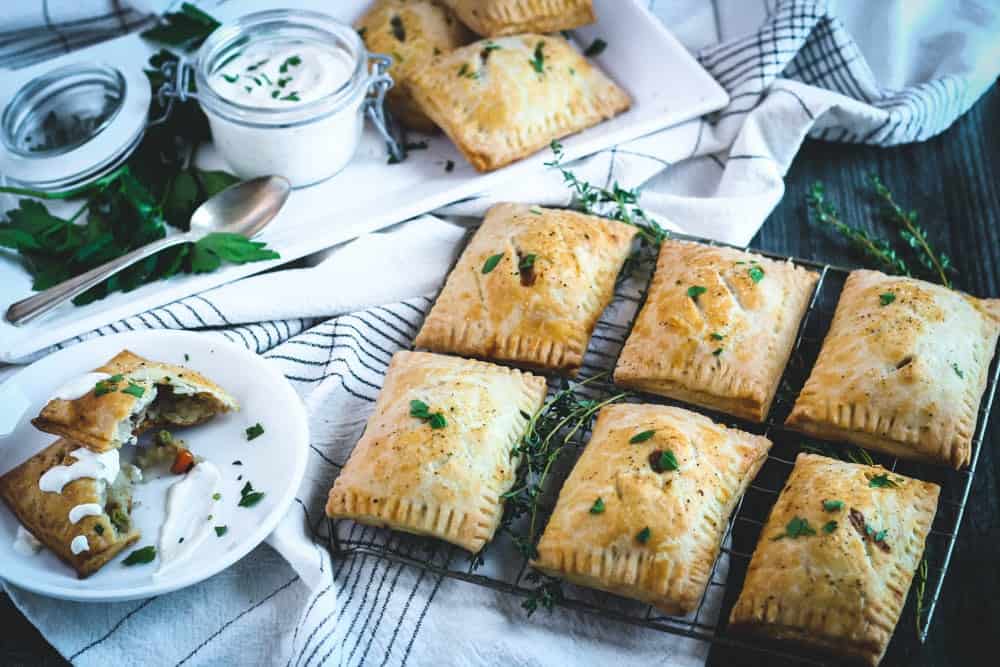 Shepherd's Hand Pies are the definition of comfort food. Buttery, fluffy mashed potatoes serve as the best f*cking bed imaginable to the classic shepherd's pie filling of ground beef, carrots, peas, and onions soaked in a savory brown sauce. Then wrap all of that in flaky, homemade, or store-bought if you're already thinking f*ck that, pie crust made from my mom's recipe. I serve my pies with a side of homemade horseradish cream sauce that is cool and creamy while also being spicy and punchy. Hell, I just can't get enough of any combination of beef and horseradish.
Let me just harp for a moment on how crazy good my mom's pie crust is. It's the definition of a basic shortcrust pastry, or at least that's what they call a combination of flour, shortening, salt and water on PBS's Great British Baking Show. This is my current Netflix binge-watching favorite. Something about a baking show featuring British accents brings me so much happiness, it's silly.
Back to the matter at hand, my mom's pie crust has been proven for decades or as long as I've been alive really. She is ALWAYS responsible for making the pies for holiday functions because no matter what the filling, the crust is always beautiful, perfect and tasty every time.
I've spent hours watching her make pie crust to make sure I don't miss any of her tips, but spoiler alert, it's not all that difficult. It mostly requires patience, a soft touch, and ICE COLD EVERYTHING.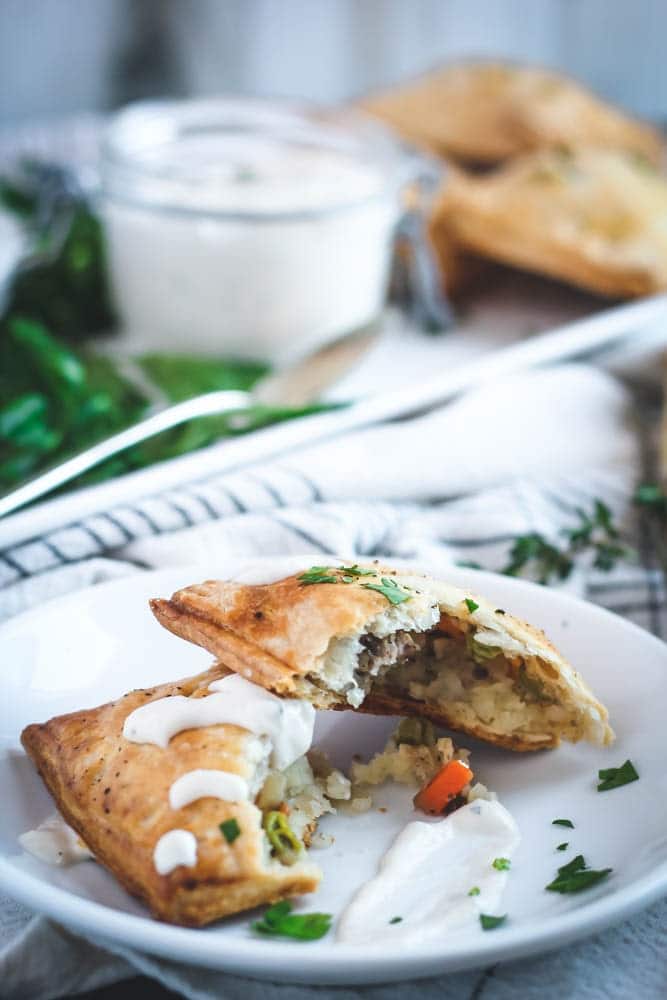 If you were trying to make pie crust on a hot summer day outside like they were on an episode of the Great British Baking Show I just watched, you would never make pie crust again. It would be about as bad as eating f*cking glass, to be honest.
You need COLD shortening, COLD water, and a COLD surface to work on. You also should make time to chill the dough a bit before rolling it out to ensure you can roll it out without problems.
My mom doesn't seem to have to chill the dough which I find mesmerizing, but perhaps it's because I'm almost always hot so my hands likely emit a lot of heat, warming up the dough too much. As a result, I keep our house at a cozy 70 degrees so my quartz countertops are cold enough to prevent any sticking when rolling out. You can also invest in a pastry cloth to keep in the freezer for a fool-proof surface to roll out pastry.
Preparing the dough is the most technical part of this recipe so feel free to use store-bought, refrigerated dough instead. These pies are a great make ahead to prepare, freeze and then toss into the oven on a busy day. Prepare the recipe and assemble the pies all the way up to sealing the edges with a fork. Place in the freezer on a baking sheet and allow to freeze completely. You can then store in a Ziploc for up to a month prior to baking as instructed. Brush with egg wash prior to baking.
These hand pies are amazing as a munchie while watching Oklahoma Sooners or Houston Texans football (or some other team if you insist). They also make a great dinner served with a small side salad. Kids love any type of hand pie in my experience.

My nieces who are currently 5 and 7 (more to come on them later) love the different hand pies I've made for them, and this filling was a new favorite for them! Thousand island dressing makes a great dipping sauce for the pies and is a bit more kid-friendly than creamy horseradish sauce.
You may have never thought to put a shepherd's pie into the form of a hand pie, but that's what I'm here for. You'll love the idea once you've taken your first bite.

Helpful Utensils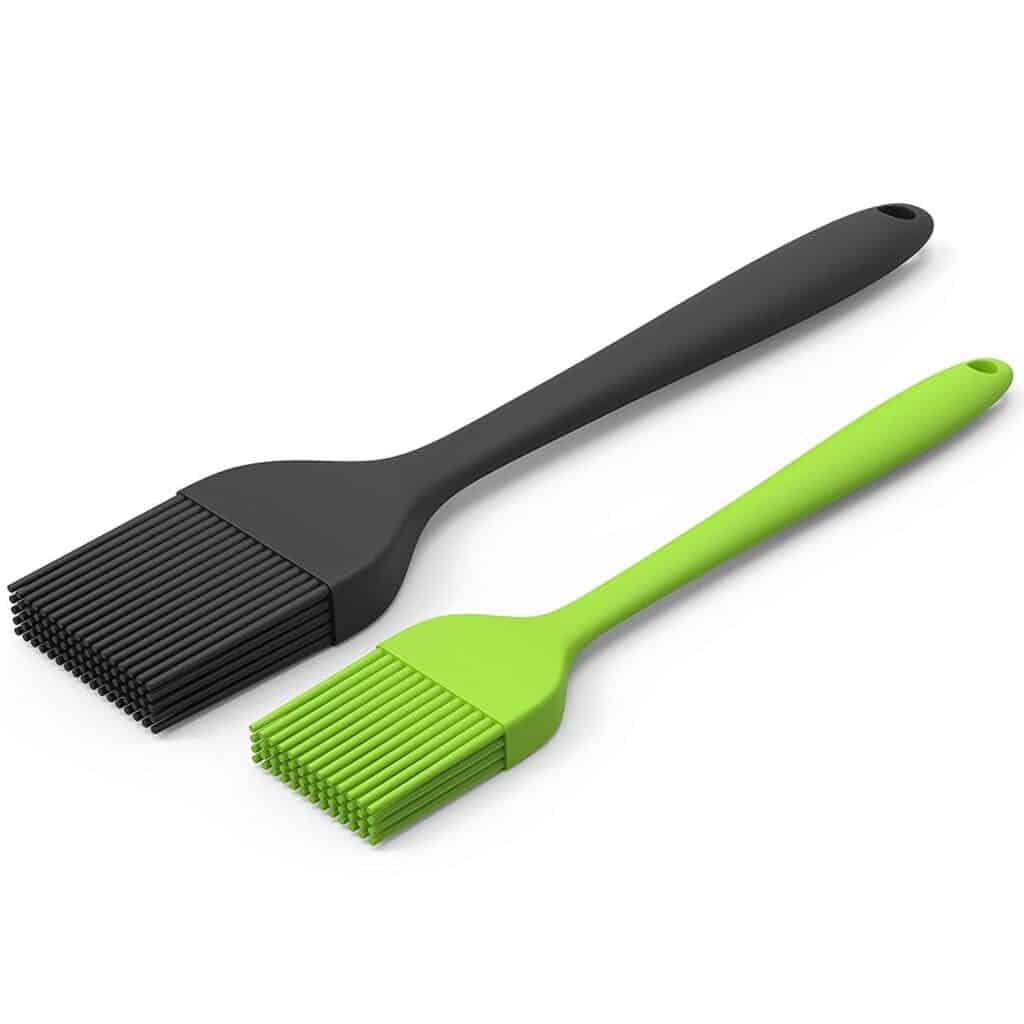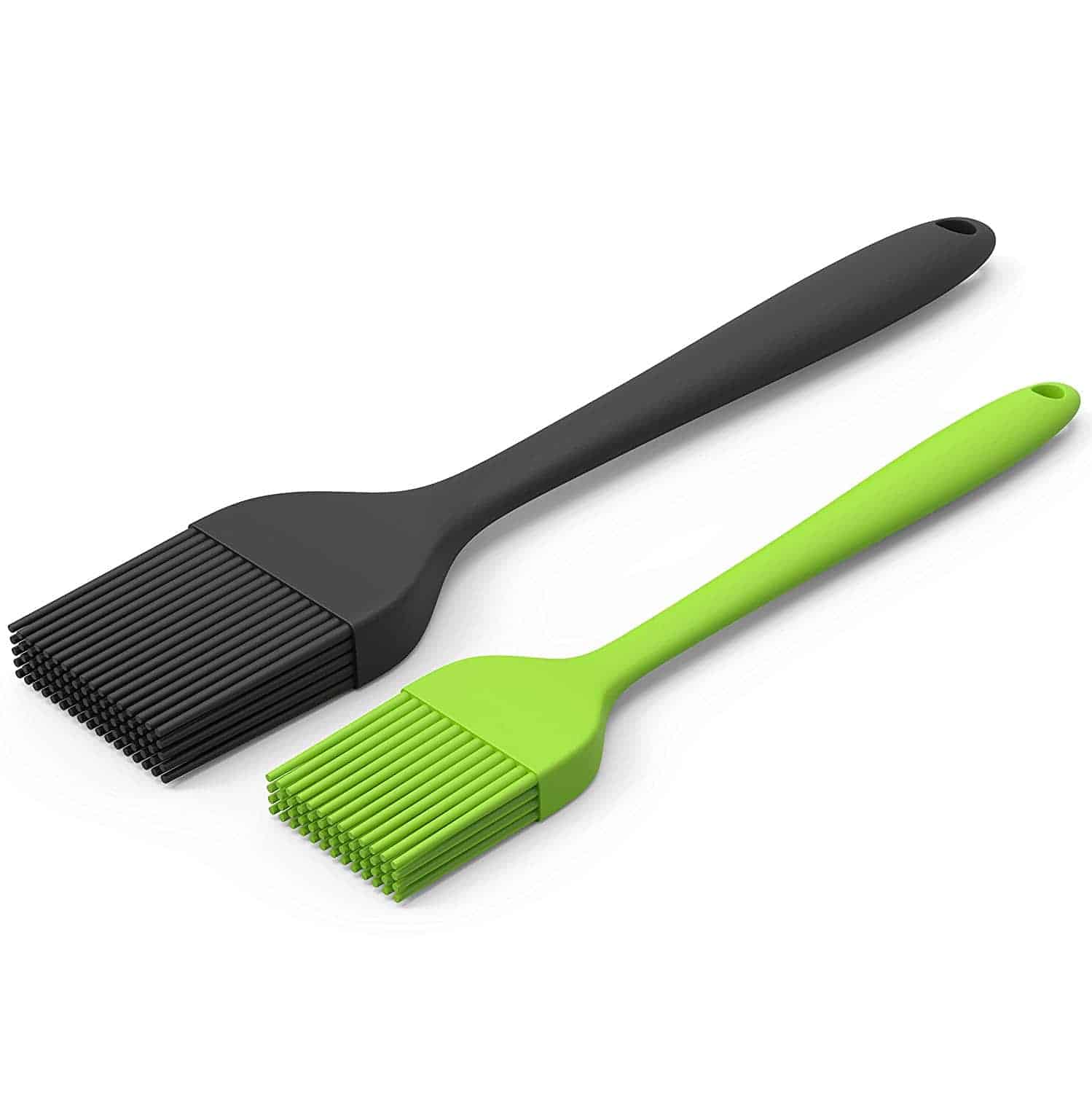 Silicone pastry brushes are great because they clean easily and are dishwasher safe. They also last forever unlike the more old fashion brush style that can start to shed bristles over time. This item can also be found on the Kitchen Essentials page.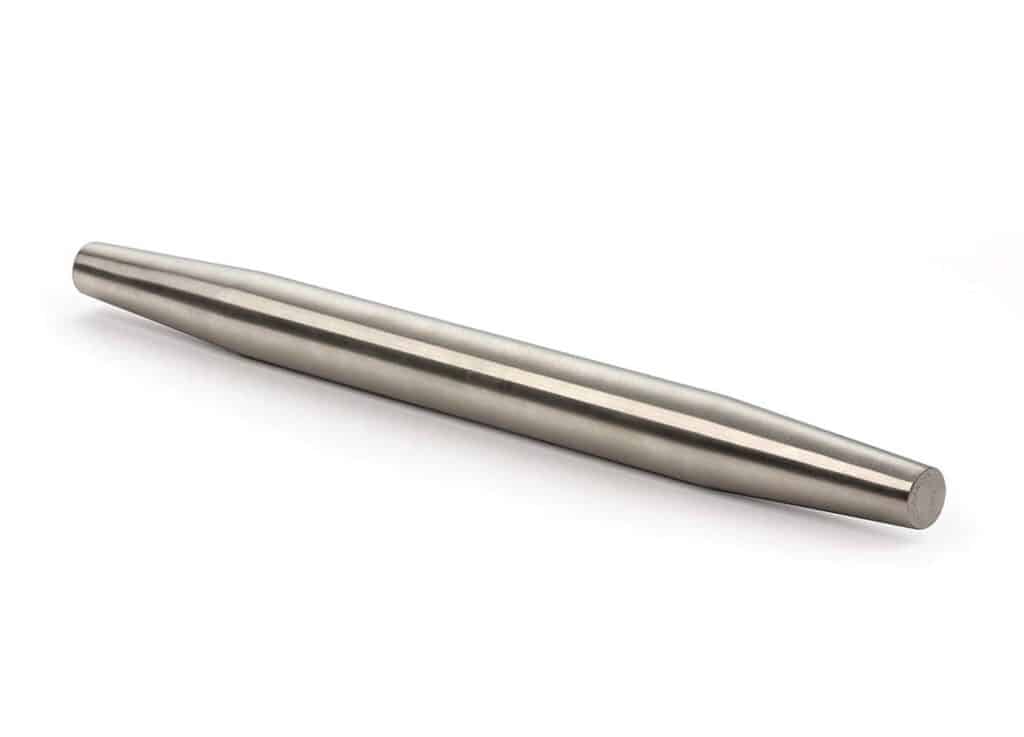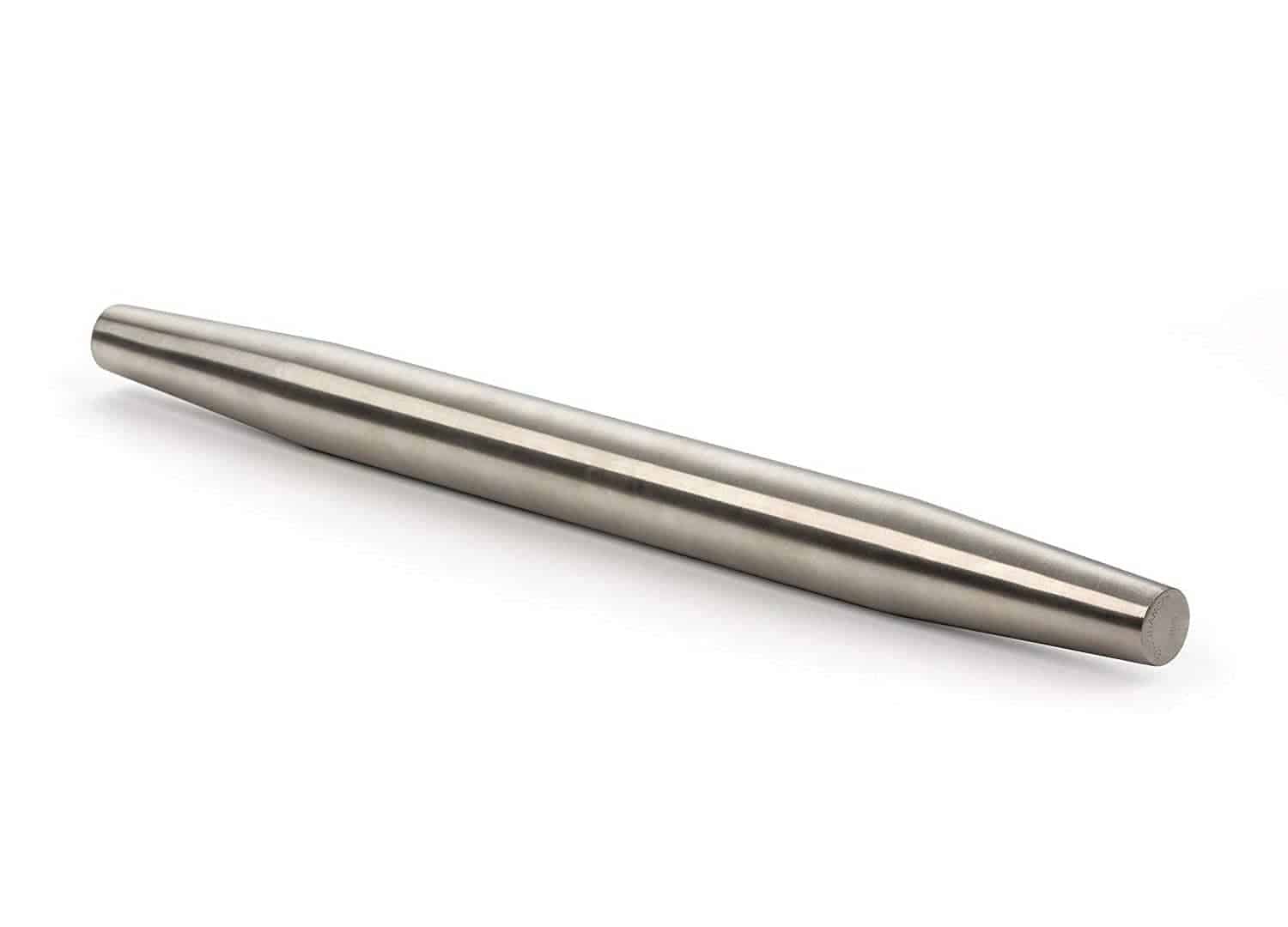 I love a stainless steel rolling pin as it tends to stay colder which is always a plus when working with pastry. I also like stainless because you can put it in the dishwasher. A good rolling pin should be in every kitchen. That's why you'll find it on my Kitchen Essentials page with tons of other great items for yourself or your loved ones.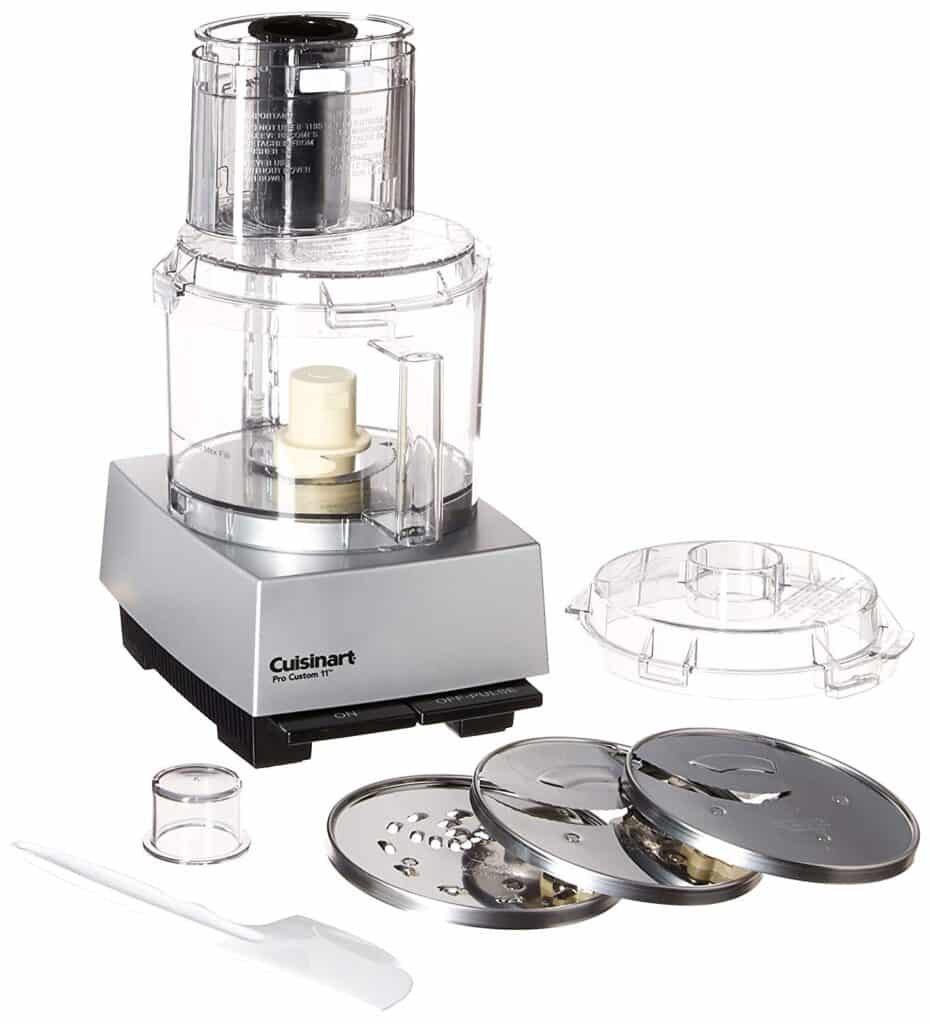 Cuisinart 11-Cup Food Processor
A food processor is a great tool to have around to make pie crust with less mess and less stress. You always get the perfect crumb when you incorporate the fat and flour together in a food processor, and that's just the tip of the iceberg when it comes to the uses you'll find for this piece of equipment. Check out more details on the Kitchen Essentials page or click the image or link above to go directly to Amazon to learn more about this awesome product.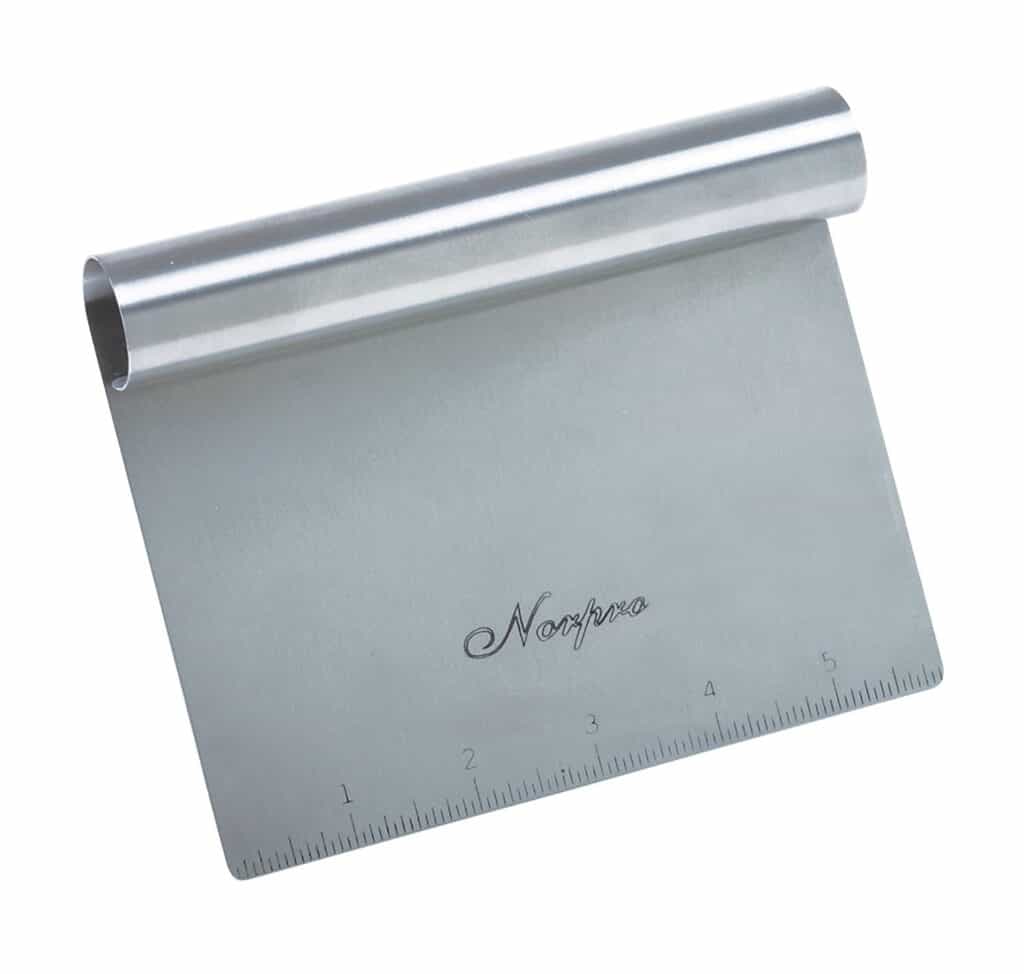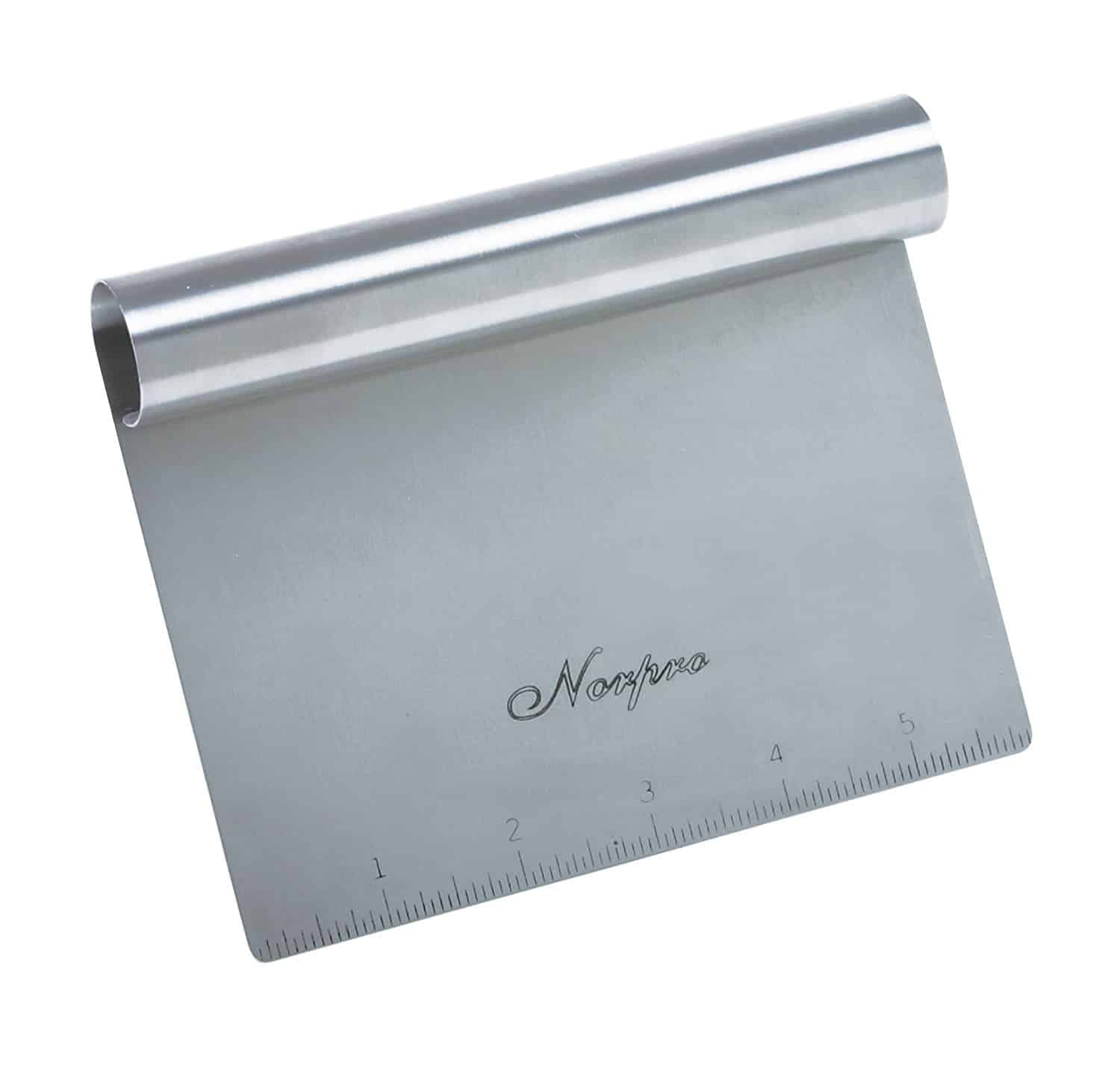 A bench scraper makes rolling out any type of dough or building pastries a synch. You can easily lift items like these hand pies without distorting the shape. I use my bench scraper all the time. I even use it to cut dough since it has a nice sharp, straight edge. That's why you'll find it on my Kitchen Essentials page with tons of other great items for yourself or your loved ones.

Shepherd's Hand Pies
Everything you love about shepherd's pie wrapped in a flaky homemade pie crust. Fluffy mashed potatoes are the bed for a delectable filling of ground beef, carrots, pea, and onions all smothered in a savory brown sauce and wrapped neatly in a thin layer of pastry.
Ingredients
Crust
3

C

flour

sifted

1

C

shortening

ice cold and cubed

1.5

tsp

salt

1/2-3/4

C

ice cold water
Mashed Potatoes
2

large russet potatoes

4

Tb

butter

room temperature

2

Tb

heavy cream

1

tsp

salt

1/2

tsp

black pepper

1/2

tsp

garlic powder
Beef Filling
1

lb

ground beef

90/10 or lean

1

yellow onion

2

carrots

1

C

frozen peas

1

clove

garlic

1

tsp

worcestershire sauce

1

tsp

salt

1/2

tsp

pepper

1/2

tsp

garlic powder

1/2

tsp

onion powder

2

Tb

flour

1

C

beef stock

1

Tb

fresh parsley

1

tsp

fresh thyme
Horseradish Cream Sauce
3

Tb

mayonnaise

2

Tb

sour cream

1-3

Tb

creamy style horseradish

pinch

of salt and pepper

1

Tb

fresh parsley

1

Tb

fresh lemon juice

dash of worcestershire
Instructions
To make crust
Sift 3C of flour onto a sheet of parchment paper. Use the paper to transfer flour to a large food processor bowl equipped with a standard blade or a large mixing bowl. Add 1.5tsp of salt. Remove cold shortening from fridge. Cut into small cubes, trying to handle as little as possible and add to the flour. Pulse the mixture in the processor about 10 times until mixture resembles pea-size crumbs.

You can also incorporate the shortening by hand either with a pastry blender or your fingers like any good grandma did. The only downfall of using your hand is the heat from your hands can warm up the dough more. Try to work quickly if using your hands.

Once you have the mixture in crumb form, slowly add the cold water starting with 1/2 cup and adding the rest 1 Tb at a time, if necessary. Pulse the food processor or stir together until dough forms a ball. Wrap the dough ball in plastic wrap and chill for at least an hour or until cold all the way through.

When ready to fill the hand pies, remove the dough ball from the fridge and split into two equal pieces with a bench scraper or large knife. Place the dough on a well-floured surface and roll out to 1/8-inch thickness. Your end goal is a large rectangle that is about 8-inches tall and 18-inches wide knowing that you'll have to trim the edges off on all four sides to make them somewhat straight. Using a pizza cutter split that rectangle into two pieces lengthwise and then make six even pieces out of each strip by first splitting it down the middle and then into three equal pieces. If you have a baking ruler, you want each piece to be 3-inches wide and 4-inches tall. If you're doing it by hand, f*ck it, do your best. They will still taste amazing.
To make mashed potatoes
Rinse and peel the potatoes. Dice into 1-inch pieces and place in a medium saucepan. Cover with cold water and place over high heat to boil. Boil for 15-20 minutes or until fork tender. Strain, being sure to shake off any excess water. Pour potatoes back into saucepan and add remaining mashed potato ingredients. Using a potato masher, mash the potatoes. It's totally fine if there are still some small lumps of potatoes. This is supposed to be a rustic dish!

Spread the mashed potatoes evenly across a quarter sheet pan and place in the freezer for 30 minutes to chill. While mashed potatoes are chilling, make the filling.
To make filling
Finely dice carrots and onion. Mince garlic clove. Roughly chop parsley. Heat a large nonstick skillet over medium-high heat. Add enough olive oil to coat the bottom of the pan. Add carrots and onions. Stir to evenly coat with oil and leave undisturbed for 2-3 minutes or until the veggies start to soften.

Once veggies have softened, add ground beef. Break up the meat into bite size pieces. Cook for 5-7 minutes or until browned, stirring occasionally. Add salt, pepper, garlic powder, onion powder, minced garlic clove, and worcestershire to pan and stir to combine. Cook for 60-90 seconds or until garlic is fragrant.

Add 2Tb of flour and let cook for another minute or so or until there is no visible white flour. Add 1C of beef stock and frozen peas. Bring to a low boil and cook for 1-2 minutes or until sauce has thickened and peas are no longer frozen. Add fresh parsley and thyme. Turn off heat and place the hot pan on a cooling rack to cool. Spread out evenly in the pan to help it cool and stir occasionally. While it cools, make your sauce then assemble the pies.
To make sauce
Mix all of the sauce ingredients together. Be advised that I give a wide range of horseradish that you could possibly add. I love the flavor so I add about 3 Tb to my sauce, but if you don't like strong spicy flavors or have never had horseradish before, I would start with 1 Tb and taste before adding more.
To make hand pies
Preheat the oven to 400 degrees and prepare two baking sheets with non-stick foil, parchment paper or baking spray. Crack 1 egg into a small bowl and add 1 Tb of water. Mix well. Have a pastry brush, bench scraper, fork, cookie scoop, pizza cutter, and rolling pin out on your countertop. Prepare crust as described above. Once you have cut the crust as instructed above, use a 2 tsp cookie scoop to add a scoop of mashed potatoes to the bottom of half of your trimmed rectangles. You'll need a clean rectangle of dough to use as a topper for each pie.

Spread the mashed potatoes out a bit with your fingers and then top with 2 Tb of filling. Then use a pastry brunch to brush all four sides around the filling with the egg wash. Place your clean rectangle on top and gently push the filling down to fill the bottom square, leaving a clean border around the edge for sealing. Press down the top dough along all four sides then use a fork to press down around the edges to completely seal. Use a bench scraper to remove each pie from your surface and place on a prepared baking sheet. Add two small diagonal slits across the top of each pie to let steam escape.

At this point you can proceed to the next set of instructions to bake right away or you can freeze on the sheet pan for 8 hours or overnight until frozen hard. Place in a airtight Ziploc bag once frozen.

When ready to bake, brush each pie with egg wash and sprinkle with salt and pepper. Bake for about 30 minutes or until golden brown. Serve with horseradish cream sauce.
The following two tabs change content below.


Hey-ooo! I'm Hailey, and I'm a number cruncher by day and cussing cook by night. I created this site to share my love for delicious food that feeds the soul as well as the belly. I hope my recipes have you running to the kitchen to cook some damn good grub!