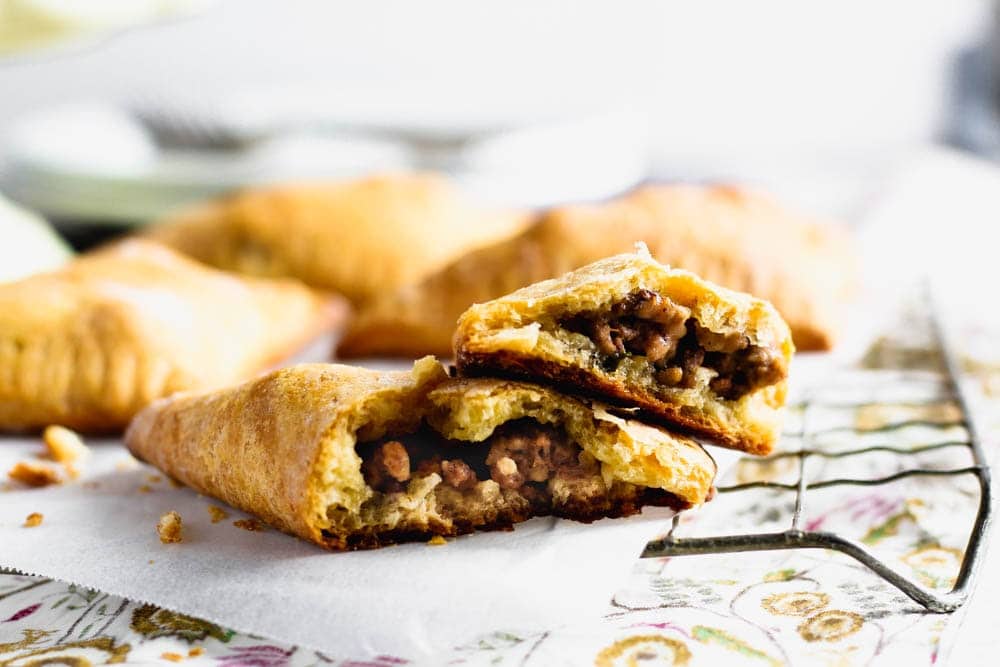 Louisiana Meat Pies are easy as could be and make the perfect potluck dish for any type of gathering, particularly one that includes football. ? Prepared Crescent Roll dough make this recipe quick and simple, but it also lends a wonderful buttery, flaky texture to the meat pies. Young or old, even the pickiest eaters will love Louisiana Meat Pies.

I just love a good hand pie…IE a pie that you can easily hold in your hand. Hand pies can be found in both savory and sweet form, but I think the savory variety is such a fun way to mix up the normal dinner routine.
Paired with a simple green salad, meat pies are the perfect weeknight dinner!
The filling for my Louisiana Meat Pies can also be made in advance and stored for up to 3 days in the fridge before using. Doing so will cut the time down to just assembling and baking the pies, or 30 minutes at most.
I recently had the pleasure of making this recipe with my niece, Livi, who is six years old. She loves to cook and is such a great helper in the kitchen, but moms know how it goes…not every recipe is made for littler helper hands. Louisiana Meat Pies are super tasty no matter what they look like, and there's no need to fuss over the dough either so definitely let the kids help with this one.
The idea for this recipe came from a road trip that my husband, Chris, and I took early in our relationship. We drove from Oklahoma City to New Orleans, and en route, made a pitstop in Natchitoches, Louisiana for some of their famous meat pies.
Now, for those of you from Louisiana, I'm not saying this recipe is made to be just like Natchitoches meat pies. The filling is very similar in that it's simple and all about the meat, but I've taken a turn with my dough choice to suit my personal taste and to forego frying.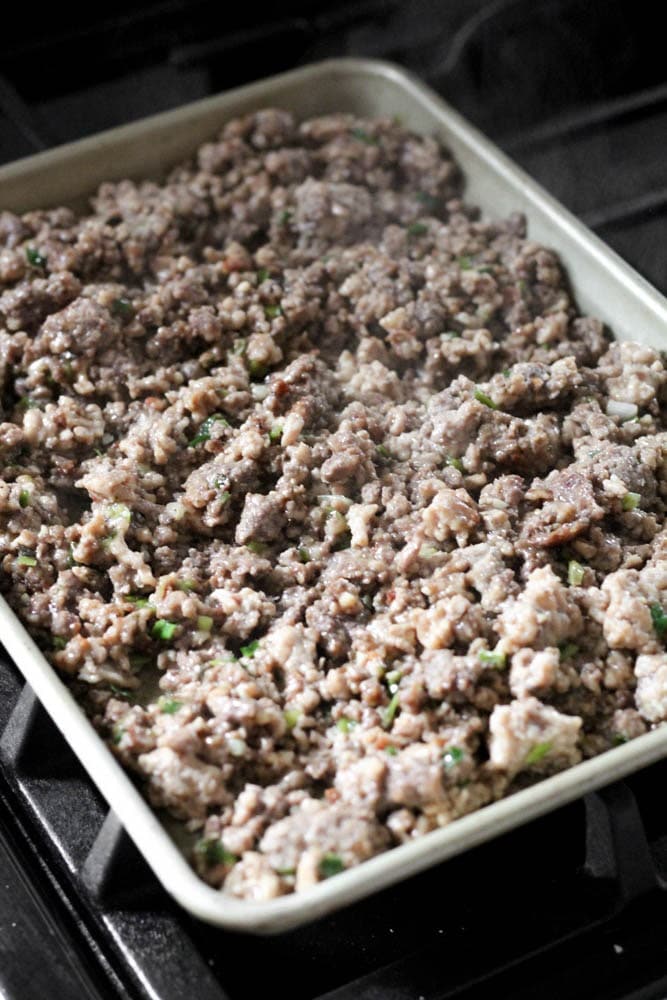 I just had to put this out there, because I know how passionate Louisiana folks are about their food. One amazing summer of my life was spent in Louisiana. I lived in New Orleans for two months while interning for Ralph Brennan where I worked in the French Quarter. I was off by 3pm everyday (god…I miss my twenties) and spent most of my free time eating and drinking my way through the city. Still to this day, I'm inspired by the flavors of Cajun and creole food, but I'm no expert.
Louisiana Meat Pies are one such example of how much New Orleans food inspires me to this day.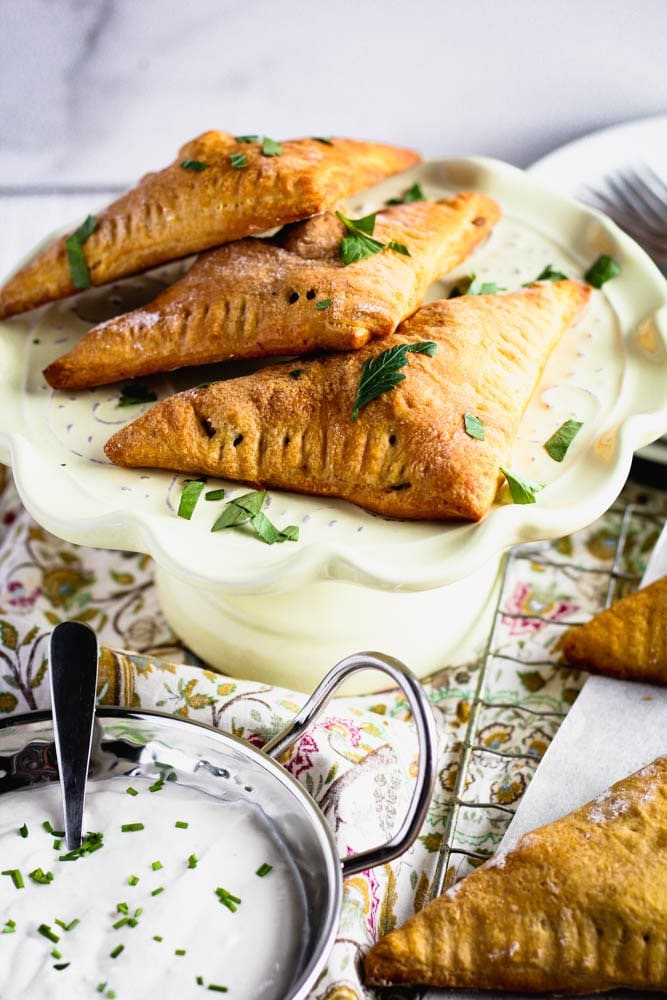 The original recipe typically includes a savory beef filling flavored with onions and garlic wrapped in a pie dough and deep fried. The first recipes I tested were made with pie dough, much like my Shepherd's Hand Pies.
But, because I baked my meat pies instead of frying them, the result was just too dry to be a Louisiana Meat Pie. The idea struck me that a more rich and buttery dough might give me the decadent flavor I was hoping for without having to go through the mess of deep-frying pastry. Crescent Roll dough worked perfectly!
Not only is it completely fail-proof, Crescent Roll dough is delicious!
Better yet, they now sell the dough in one solid sheet, instead of the perforated variety used to make actual crescent rolls. Don't fret though if you can't find the kind sold as one sheet. I've used the perforated kind many times, and you just need to pinch the seams together before cutting (more on this in the recipe below).
The only part of this recipe that requires any time is letting the filing cool, hence why I recommend making it in advance if you can. Hot filling is the one thing that will make Crescent Roll dough difficult to work with. Because it has plenty of fat in it, the dough can get sticky and just turn into a general pain in the ass if the filling is warm.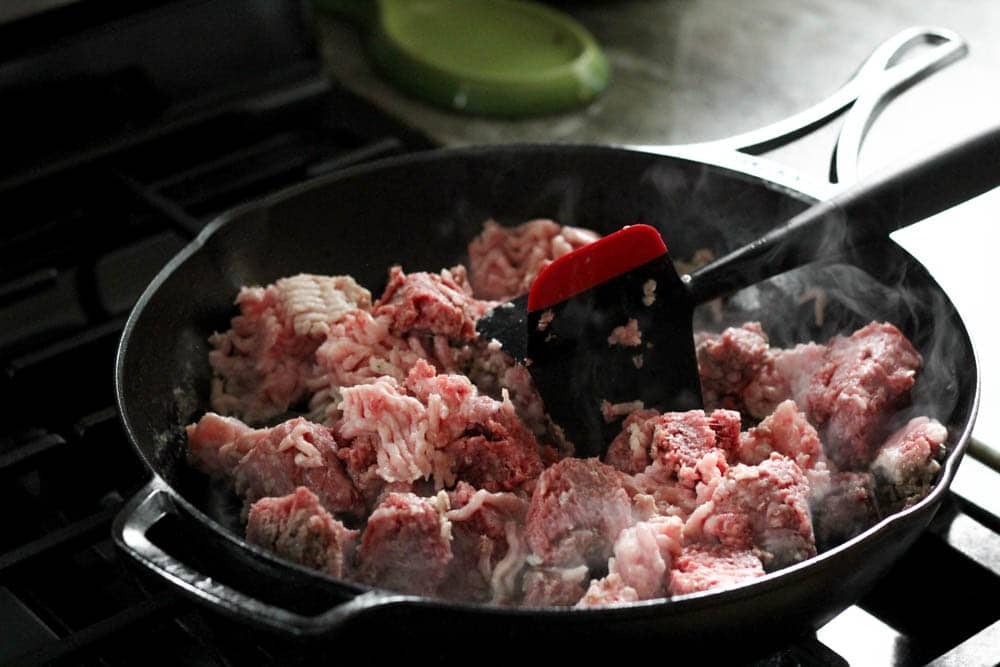 Louisiana Meat Pie filling is so simple and can be made lightning fast. I use a mixture of ground pork and beef in my recipe for extra flavor. Green onions and garlic along with a splash of Worcestershire sauce are the backbone for the pies' savory filling. A cast iron skillet like this incredible Lodge Blacklock *39* 12 Inch Skillet ensures an even, fast cook of your meat and a rich flavor from the unbeatable browning a cast iron pan provides.
The combination of meaty richness and buttery dough is what savory snack dreams are made of.
Personally, I'll be having Louisiana Meat Pies during tonight's Super Bowl showdown. I'm really there for the halftime show (HELLO JLo and Shakira!), but the snacks are a close second in the important features of my Super Bowl Sunday. That being said, Louisiana Meat Pies also make a great weeknight dinner if football isn't your thing.
Check out the recipe below and give it a try! I'd love to hear what you think.
Helpful Utensils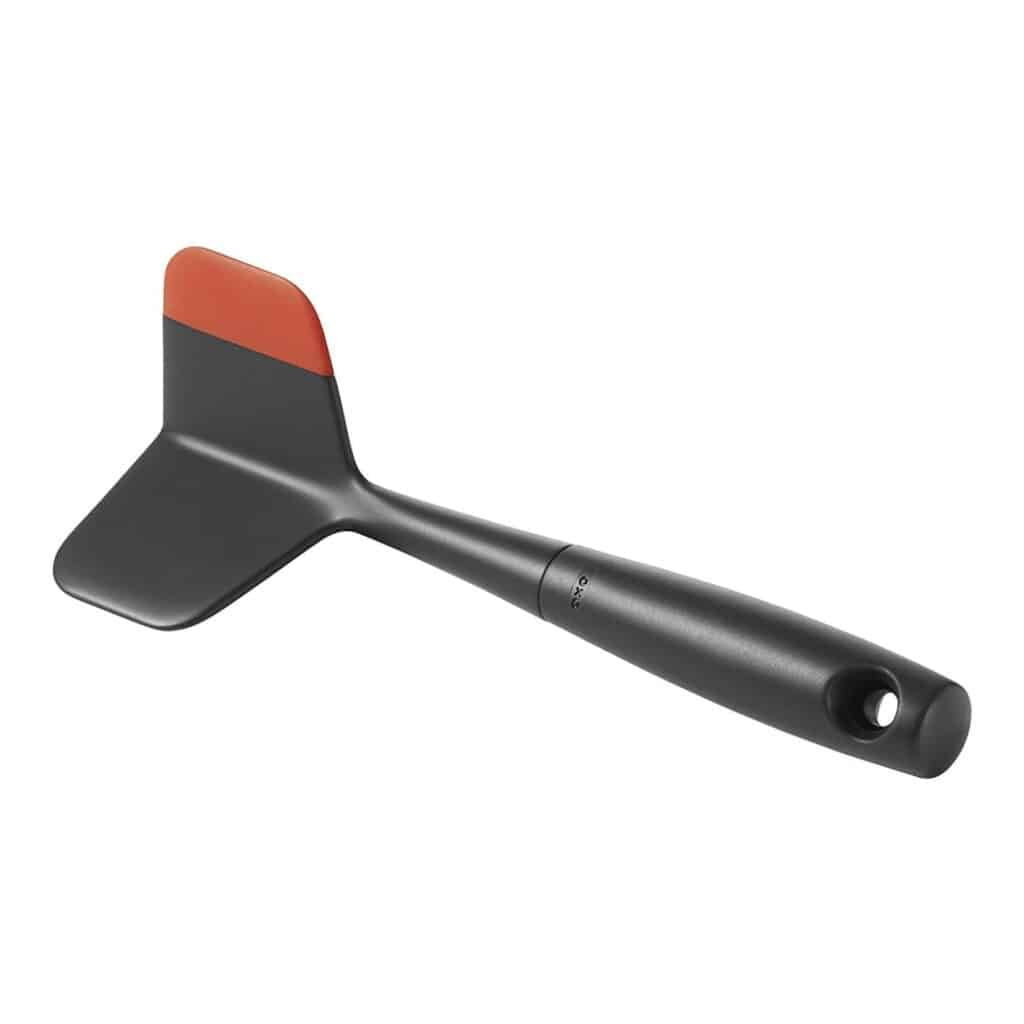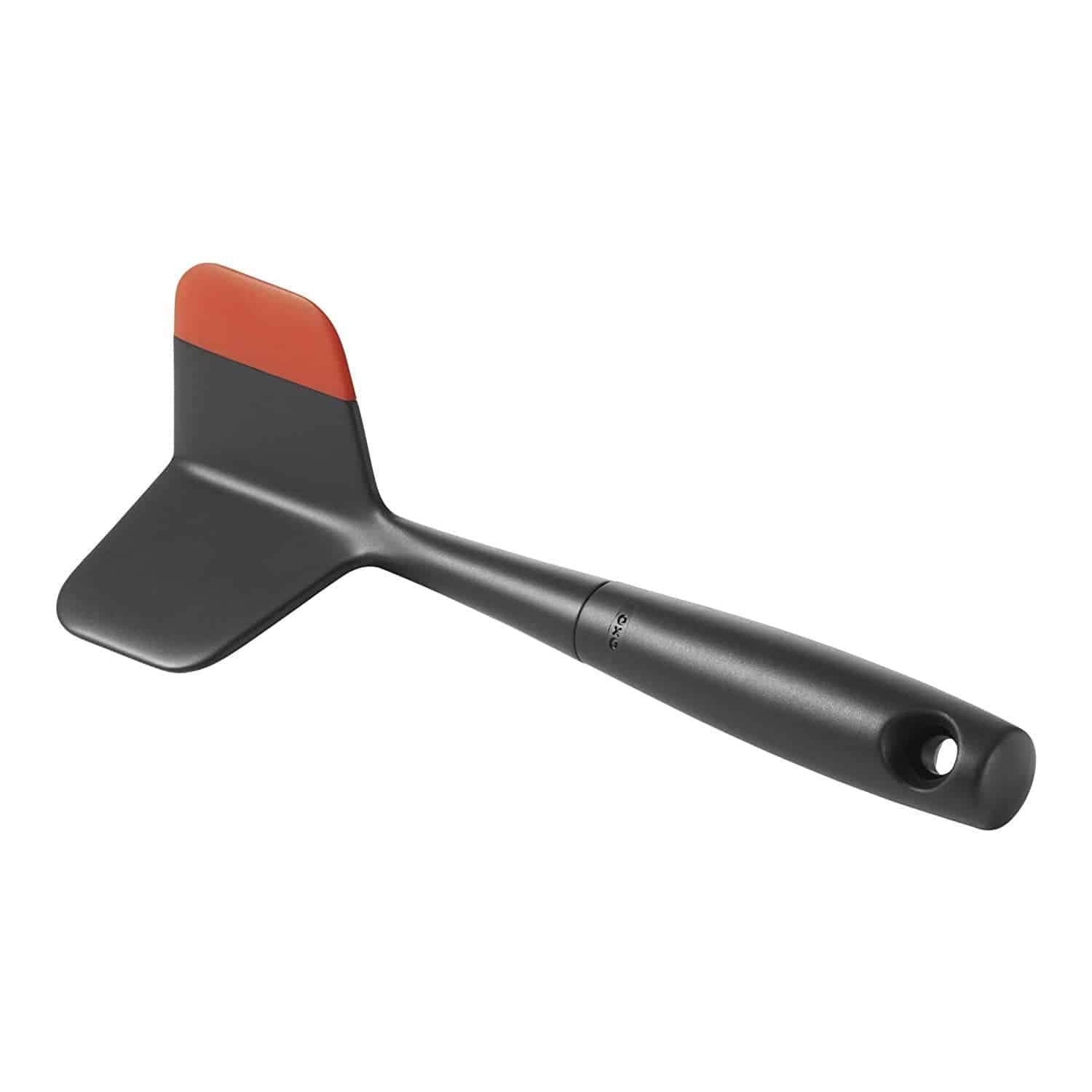 This little gardget is the thing you never knew you needed until you had it, and then you'll find yourself using it all the time! Breaking up ground meat while cooking is quick and simple with this chopper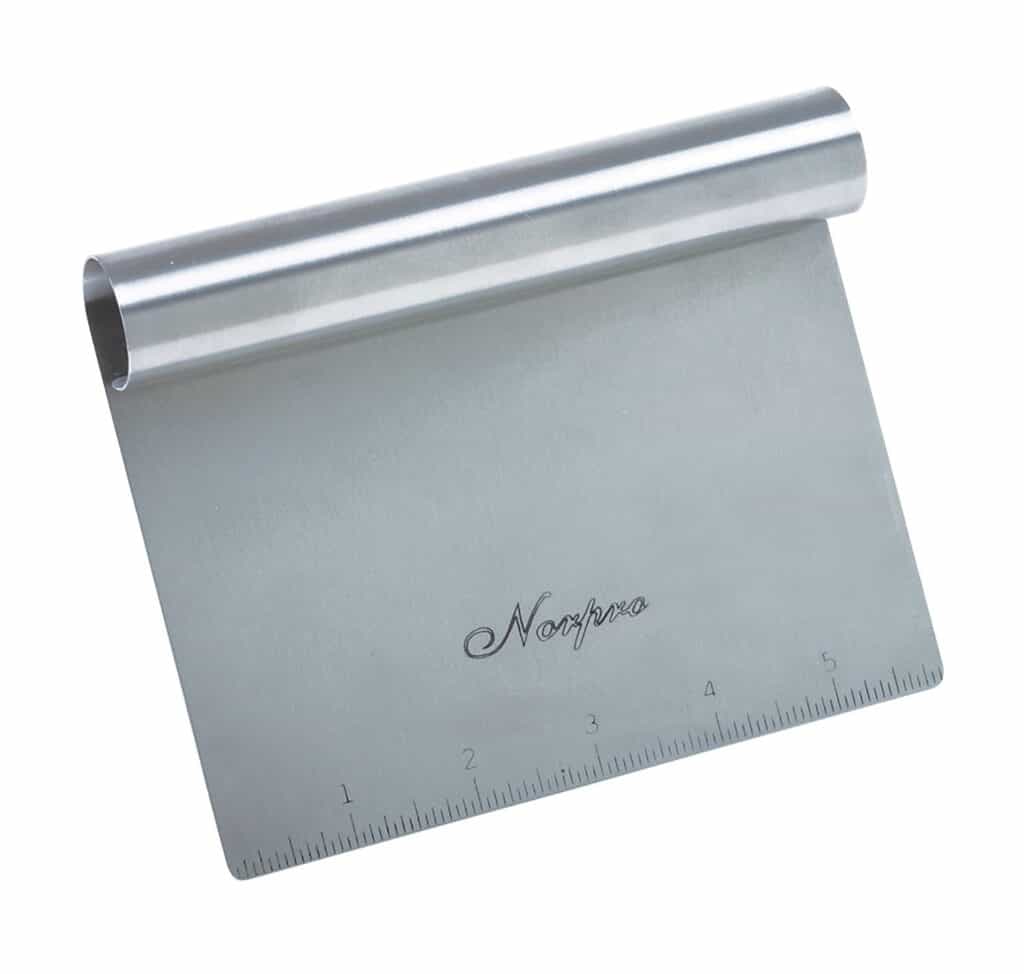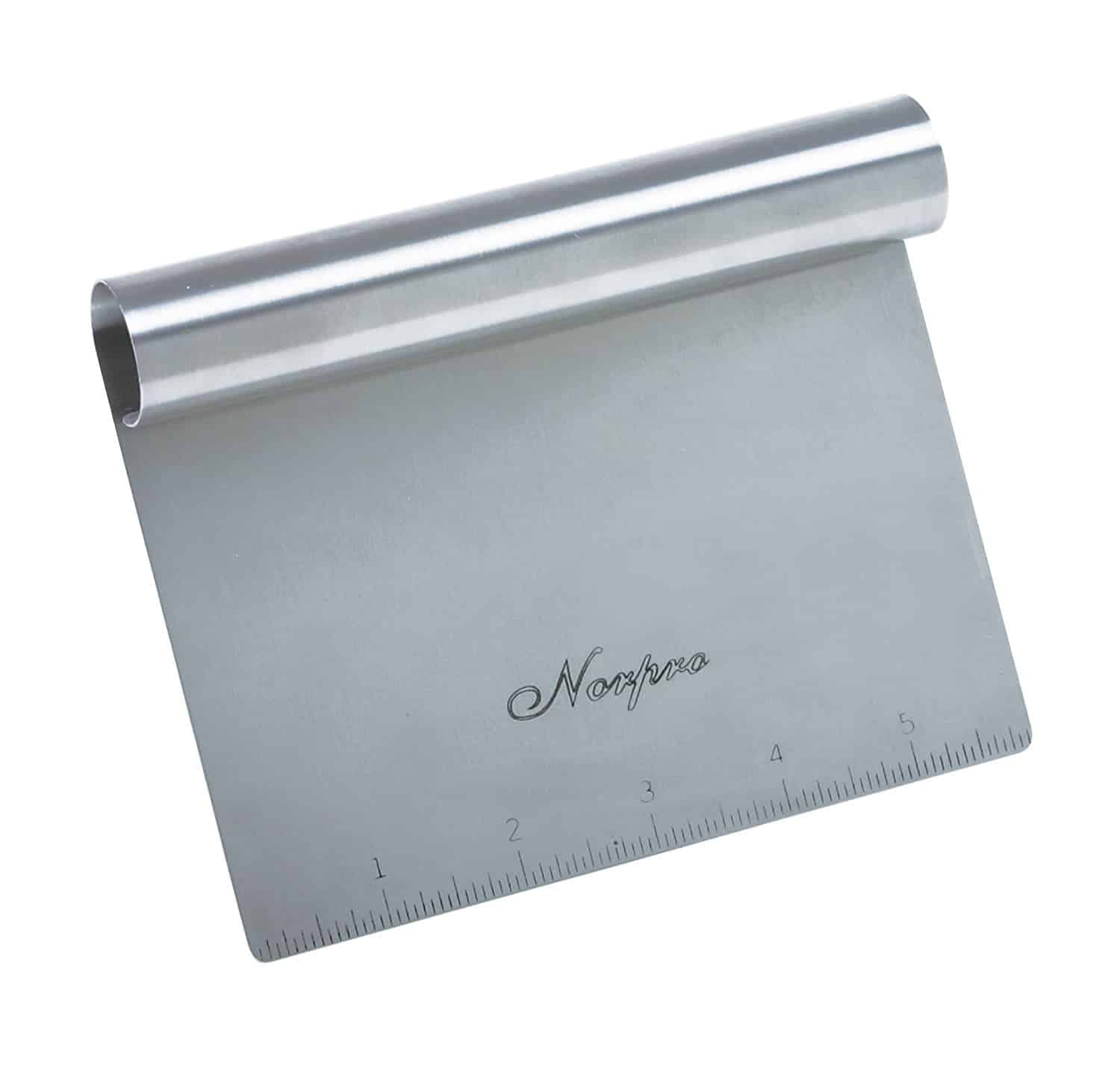 Anytime you're working with dough, a bench scraper is your best friend. If you're like me and have hot hands, a bench scraper makes handling dough so much easier and less messy.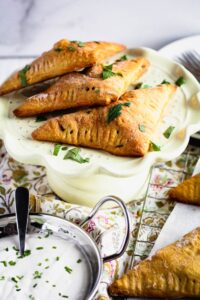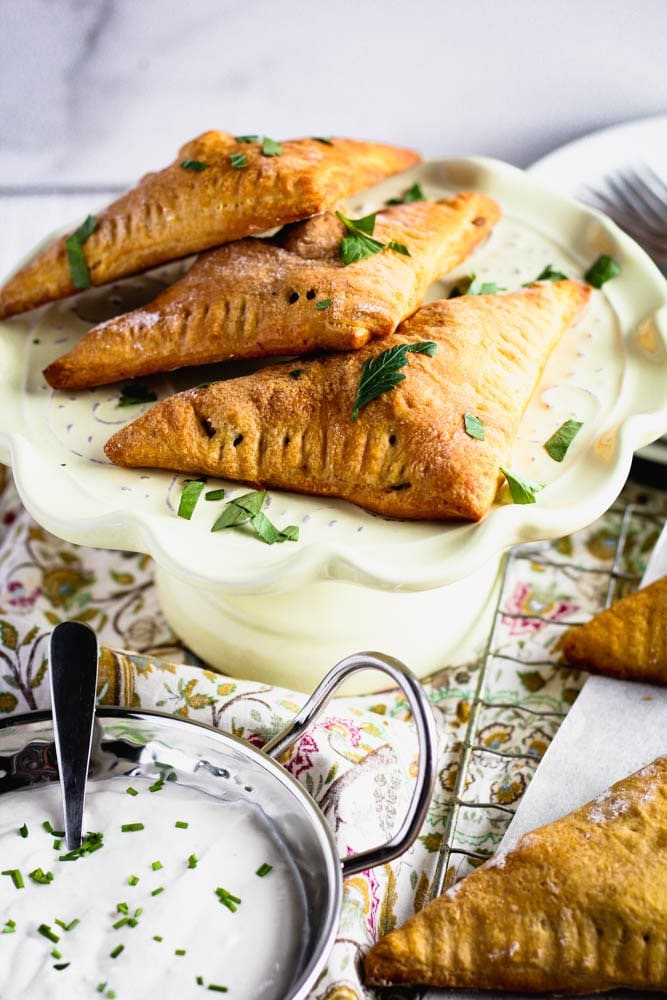 Louisiana Meat Pies
Savory hand pies made with flaky crescent roll dough filled with a rich and meaty filling. These easy and quick pies are perfect football food but also make a standout weeknight dinner when paired with a simple salad.
Ingredients
Meat Pies
1

tsp

olive oil

1/2

lb

ground beef

80/20 or chuck

1/2

lb

ground pork

4

green onions

2

cloves

garlic

minced

1/2

tsp

salt

1/4

tsp

ground black pepper

1

heaping Tb flour

1

tsp

Worcestershire

1/2

C

beef stock

2

tubes crescent roll dough

preferably the non-perforated kind

1

egg
Horseradish Dipping Sauce
1/4

C

sour cream

1/4

C

mayo

2

heaping Tb creamy horseradish

more or less as desired

Juice half lemon

2

dashes Worcestershire

Pinch

salt and pepper
Instructions
Heat a large nonstick skillet over medium high heat. Add oil and once hot, add the ground beef and pork.

Cook the meat for about 10 minutes until browned. Break up the meat while it's cooking until the texture is small crumbles. I've added a link to a tool above that is super helpful for the job. Cut the green onions into 1/4-inch pieces, including the white portion of the onion.

Once the meat is browned and cooked through, add garlic, scallions, salt and pepper. Cook for another 3 minutes. Add flour, stir well to combine and cook for 2 minutes. Last, add Worcestershire and beef stock.

Reduce the heat to medium-low and let the mixture simmer for 1-2 minutes, stirring often until the sauce is thick. The sauce should coat all of the meat.

For fast cooling, spread the filling out on a sheet pan, and place in the fridge for 20-30 minutes or until completely cool. If the filling is warm, the dough will become a sticky mess, so please don't try to skip this step.

You can also make the filling up to 3 days in advance so it is completely cold when you're ready to assemble the meat pies. This is my preferred method, but you can also use the sheet pan method above.

Once the filling is cooled, preheat the oven to 375 degrees.

Remove the crescent dough from the can and place on a lightly floured surface. If you can find the crescent roll dough that is sold as one solid sheet without perforations, skip the next step. If your dough is perforated for crescent rolls check out the next step.

It's super simple to close the perforated lines on crescent roll dough to end up with one solid sheet. Just pinch together the seams using your two index fingers, being careful not to tear the dough. Once you've pinched all the seams, sprinkle a light dusting of flour on top of the dough and lightly roll over the dough to flatten and seal your pinched seams.

Crack one egg into a small bowl and add 1 tsp of cold water. Whisk well to combine. Set aside with a pastry brush for assembling the pies.

If you haven't already, lightly flour the top of your crescent roll dough and roll out to a roughly 6″ x 9″ rectangle. If you want perfect squares, trim the edges to be straight, and then cut the dough into six 3-inch squares.

Place roughly 3 Tb of filling in one corner of each square. Using a pastry brush, lightly coat all four edges of the square with egg wash. Fold the corner opposite of the filling over the top until the edges meet to form a triangle shape. Carefully press down the edges with your fingers.

Using a bench scraper to assist, carefully remove the hand pie from your work surface and place it on a baking sheet prepared with parchment paper. Use a fork to seal the edges completely. Cut one half-inch slit in the top of each pie to allow steam to escape.

Bake for 12 to 15 minutes or until golden brown. Crescent roll dough browns quickly so keep an eye on them. The filling is totally cooked so you're just trying to bake the dough.

Once cooked, cool for a couple of minutes before serving with horseradish cream sauce.

To make the sauce, combine all of the ingredients in a small mixing bowl and chill until ready to serve.
The following two tabs change content below.


Hey-ooo! I'm Hailey, and I'm a number cruncher by day and cussing cook by night. I created this site to share my love for delicious food that feeds the soul as well as the belly. I hope my recipes have you running to the kitchen to cook some damn good grub!