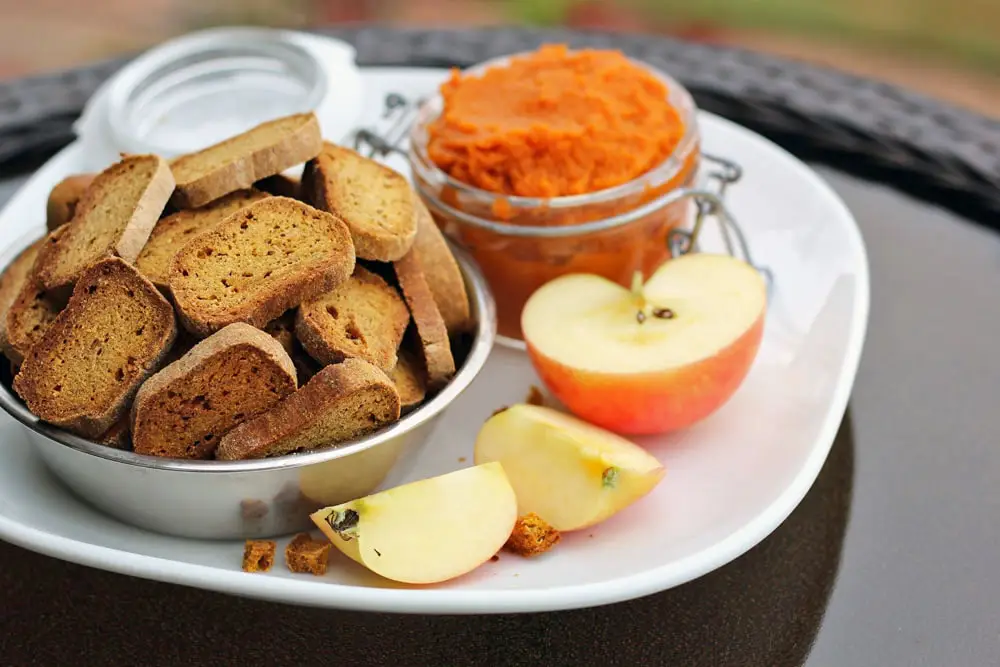 Ever wanted to cook up homemade treats for your dog? This post is for you! These Dog Biscuits are so easy to make and a combination of my corgi, Gus's two favorite things, apples, and peanut butter. I know peanut butter is a standard doggie treat, but apples might be a surprise.
We discovered Gus likes apples accidentally. A slice fell on the floor one day, and like anything else that hits the floor in our kitchen, Gus gobbled it up. Since that day he has been a fiend for apples! He literally jumps up and down on his back legs by the cutting board when he catches the scent. Apples are a great source of fiber for dogs and help clean their teeth and freshen their breath.
Gus snacks also have pumpkin in the mix. Pumpkin is so good for the digestive health of your dog. It is known to help keep dogs regular, but it can also help with an upset stomach. Us humans need sugar with our pumpkin to make it palatable but not doggies!
The recipe for these treats is based upon one that I found in a book I also referenced in my Chocolate Orange Sandwich Cookies recipe last week (I told you I'm trying to work my way through all the recipes!), Mindy Segal's Cookie Love. I've included another link below to purchase if you'd like to check it out.
Pets are very much our family in today's world so why not bake up something delicious for your furry friend?! Gus had a rough week, so I thought it was the perfect time to spoil him a little bit more than usual…that's hard to do given he's quite spoiled already. He is still under a year old, so he had his obligatory snip-snip this week, hence the cone of shame he's rocking currently.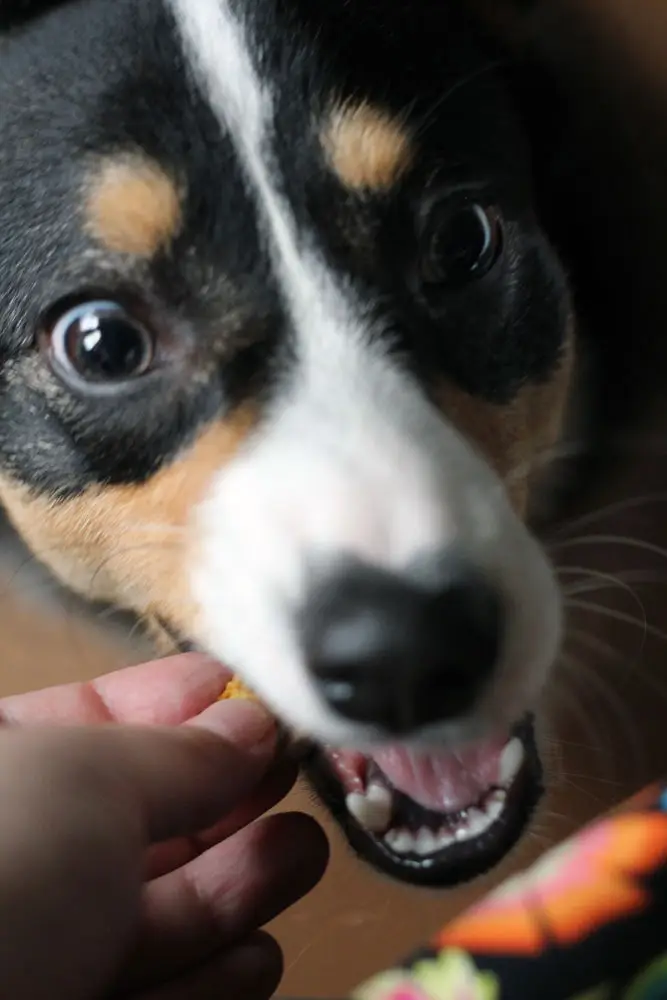 I wanted to make something special for him this week since he can't participate in many of his favorite activities like zoomies and morning showers. Check out the About Gus post if you'd like to hear more about these funny little habits of his. I'd say I totally nailed it since he can't seem to get enough of these treats.
The combination of pumpkin, apple, and peanut butter was a home run with Gus, and I'm sure your dog will love them too! This simple recipe will make your pooch's day. Try it out and let me know what you think.
Helpful Utensils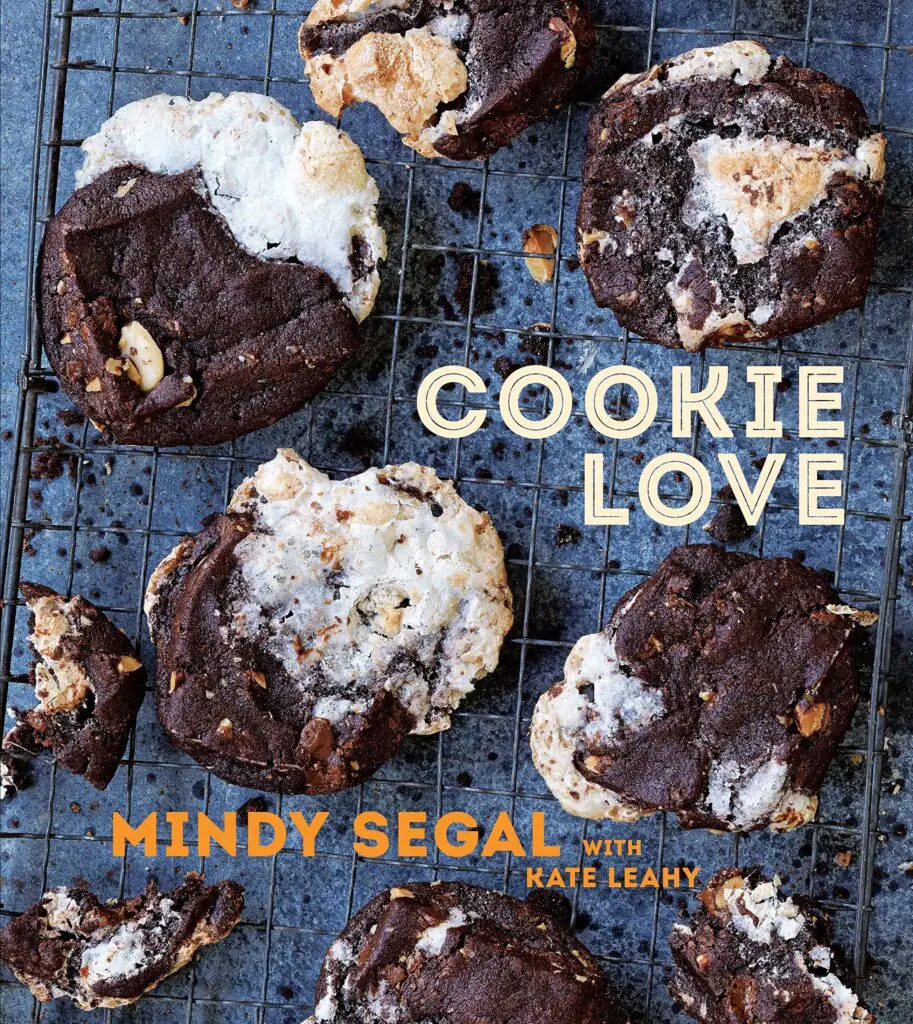 I'm kind of obsessed with this cookbook. I really want to try every single recipe in it eventually. It would make a great addition to your cookbook collection or an awesome gift.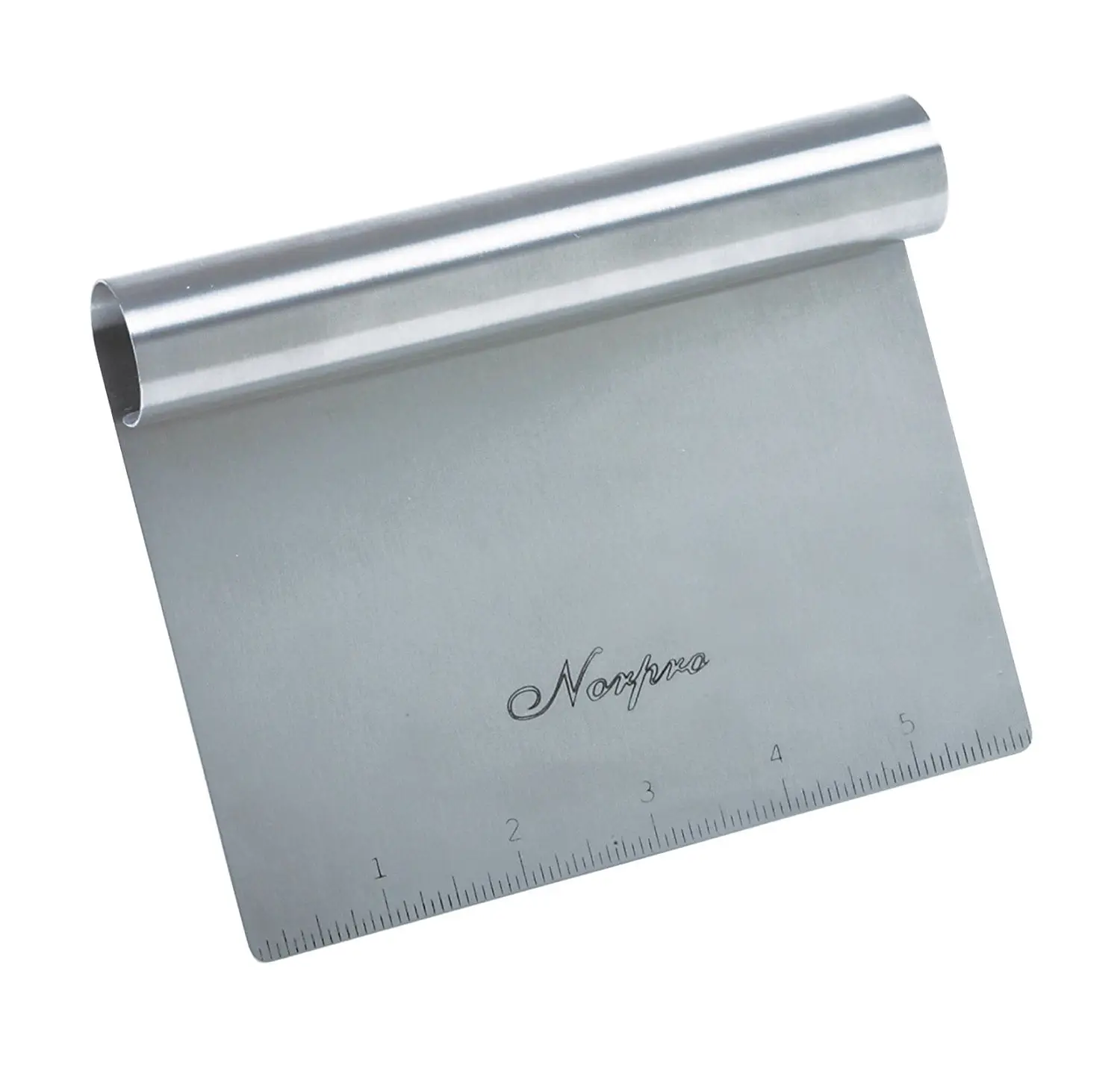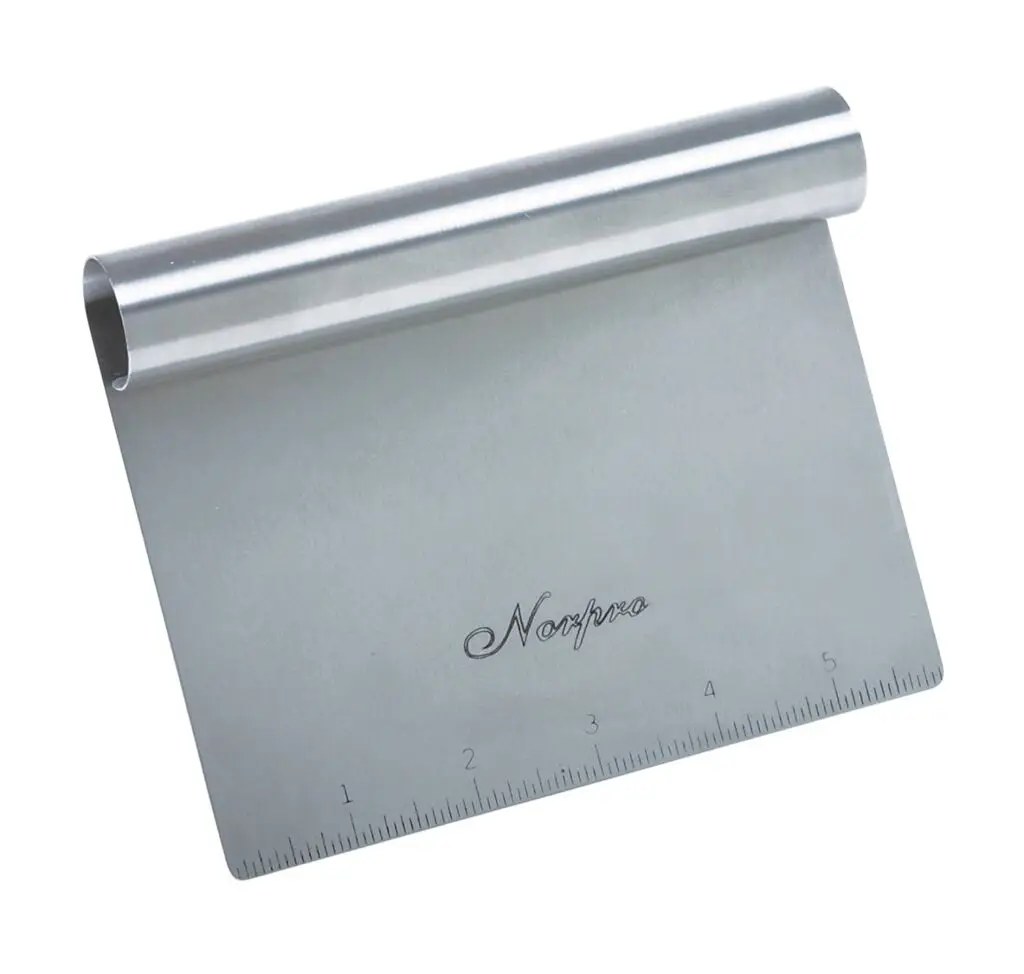 You'll notice a pattern if you start looking around, I LOVE my bench scraper. If you don't have one, you are really missing out. I use it in this recipe to cut the dough into cute little biscuits.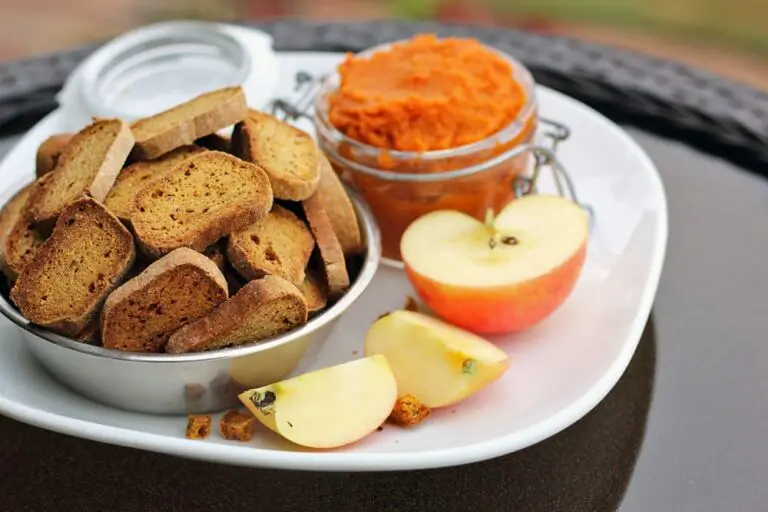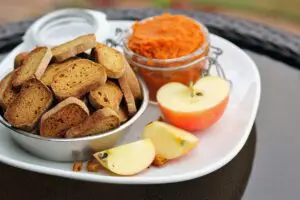 Dog Biscuits aka Gus Snacks
Scratch made dog treats your furry friend is sure to love. Pumpkin, apple and peanut butter provide great flavors every dog loves but also nutrition that you can feel good about! And really what's cuter than giving your dog what is essentially a biscotti cookie?
Ingredients
1.5

C

whole wheat flour

2

Tb

ground flax seed

1

Tb

instant nonfat milk powder

⅔

C

pumpkin puree

1

egg

1

apple

2

Tb

peanut butter

2

Tb

meat drippings*
Instructions
Preheat the oven to 350 degrees.

In a large stand mixer with a paddle attachment (or a large mixing bowl with a hand mixer), combine the flour, flax seed and milk powder on low speed.

Add the pumpkin, egg, and peanut butter. Grate the apple on the smallest grate available on your box grater and add to the mixer. Turn mixer on medium speed and mix until well combined.

Turn the dough out onto a lightly floured and roll it out into a tube shape about 2 inches in diameter or about the length of a standard sheet pan. Place on a sheet pan.

Coat the outside of the tube in meat drippings. For Gus, I use bacon grease since we always have some in the fridge, and it adds a little bit of salty taste without additional salt in the recipe.

Bake for 45 minutes or until firm and cooked airtight. Allow to cool completely.

Once completely cooled, use a serrated knife to slice the tube into ¼-inch thick rounds. Place the rounds back on the baking sheet and coat each biscuit with a dab of meat drippings. Put the biscuits back in the oven to become totally dry and crisp. It will take 20-30 minutes depending on how much moisture is in the air.

Let the biscuits cool completely before sharing with your four-legged friend. These will keep for two weeks in an air tight container.
Notes
* You can use any type of meat drippings. Chicken, pork or beef of any kind will work just fine. I use bacon drippings when I make them since we always have a jar in the fridge.
The following two tabs change content below.

Hey-ooo! I'm Hailey, and I'm a number cruncher by day and cussing cook by night. I created this site to share my love for delicious food that feeds the soul as well as the belly. I hope my recipes have you running to the kitchen to cook some damn good grub!