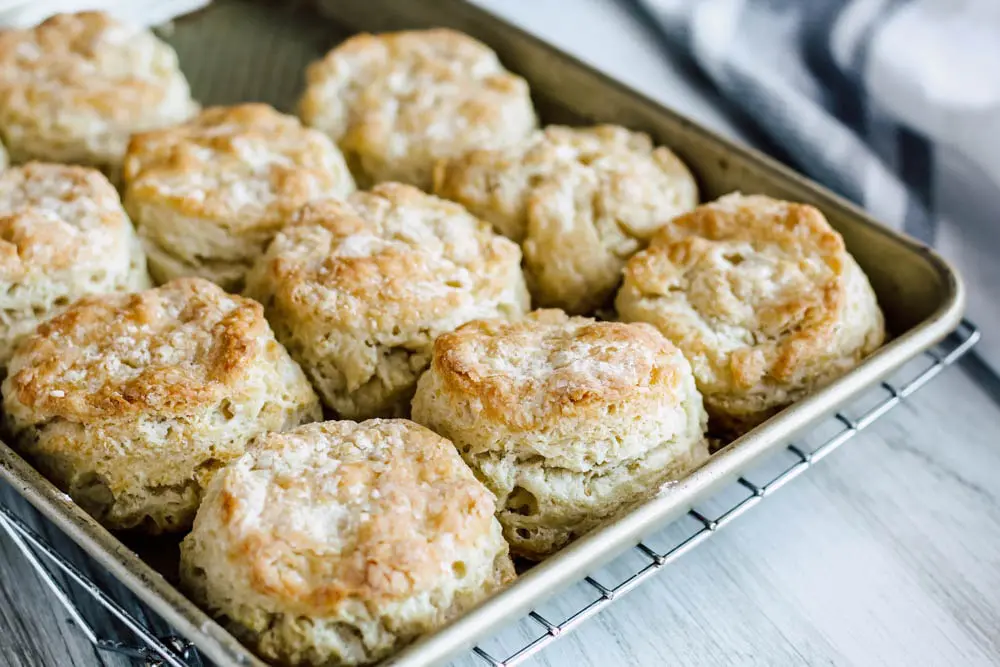 Who doesn't love a buttery, fluffy, melt in your mouth biscuit? Whoever they are, these people are not my people. Though I grew up primarily on my mom's yeast rolls and my mammaw's cornbread, my history with biscuits runs deep. This recipe is the result of hours of research and development and is, in my opinion, the best biscuit recipe out there.
I feel like this post could turn into somewhat of a novel, or gosh even some sort of telenovela, but I will try to keep both the length and my flair for the dramatic in check. You must be thinking drama and biscuits, what exactly do the two have in common? Well, let's start at the beginning.
My husband Chris and I honeymooned in Charleston, South Carolina in November of 2016 because where else would two serious foodies want to spend their honeymoon. We spent a ton of time checking out every Sean Brock restaurant in the city, but we also visited the local institution of Callie's Hot Little Biscuit.
Callie's is a tiny establishment where people pack in shoulder-to-shoulder for the most amazing, buttery, soft biscuits you could ever imagine. It's totally worth the wait and the cramped conditions. After inhaling a variety of biscuits standing on King Street in Charleston, Chris and I started a conversation that followed us home.
We have always daydreamed about the idea of opening a restaurant together, and Callie's really inspired us. If we could come up with our own bomb-ass biscuit recipe, we would kill it with a tiny little biscuit joint in Oklahoma City.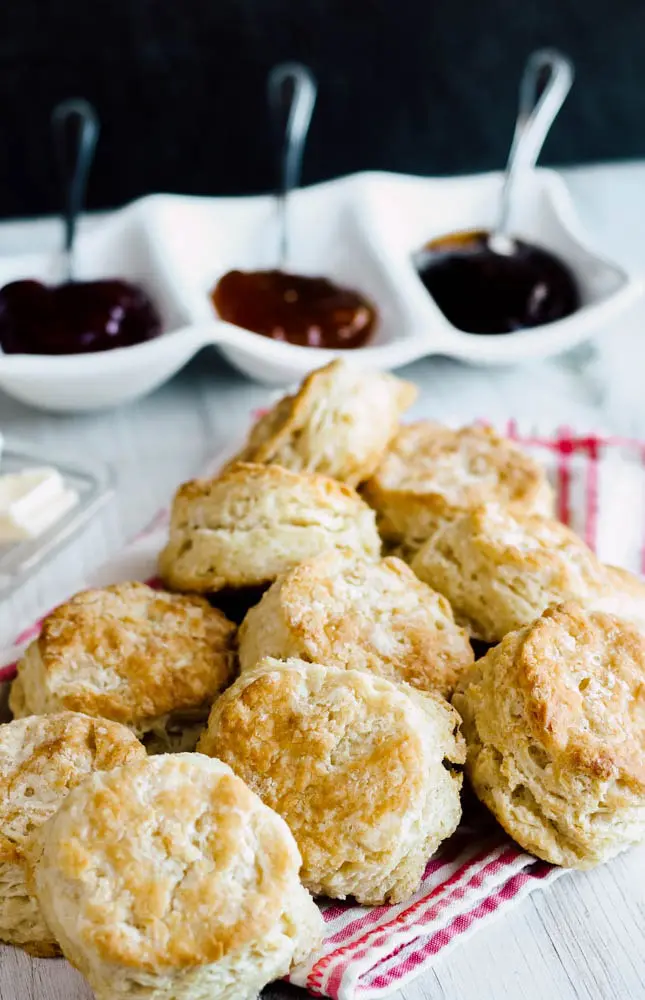 As we returned to real life after the honeymoon, I resumed my corporate gig, while Chris continued to dream about the idea of a biscuit shop. Fast forward to a year later, Chris and the restaurant group he worked with at the time opened up a little biscuit shop that was the lovechild of our honeymoon.
Chris no longer works with that restaurant group, but the success of the biscuit shop continues. The best news is that the recipe used at the restaurant is one Chris literally spent hours and hours developing. He tried every combination of butter versus shortening, low gluten flour versus everyday all-purpose, buttermilk or plain milk, etc. The list of small tweaks that an individual makes to their biscuits can be endless, and the recipe that follows is the product of all of his testing and my tasting.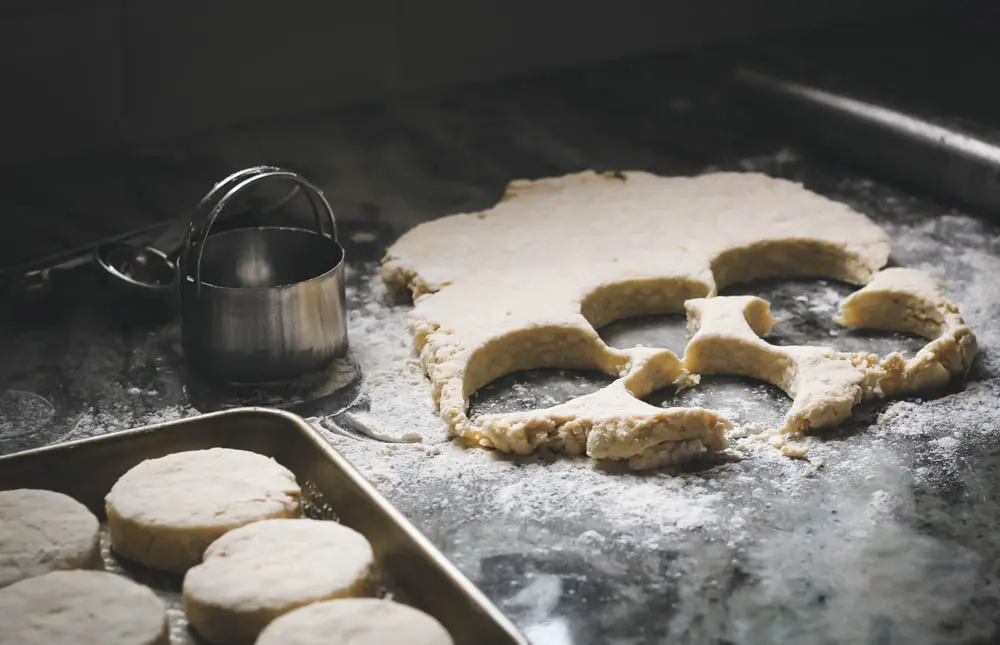 I love to make biscuits and have tried many recipes over the years. This one is by far the easiest and most delicious. Everyone always focuses a great deal on "don't overwork the biscuits" in a recipe. This is definitely important as you would never work or knead a biscuit dough for very long, but you also don't want to be so dainty that everything isn't totally combined. A little bit of working the dough ensures your biscuits have a nice chew and don't crumble upon contact with a butter knife.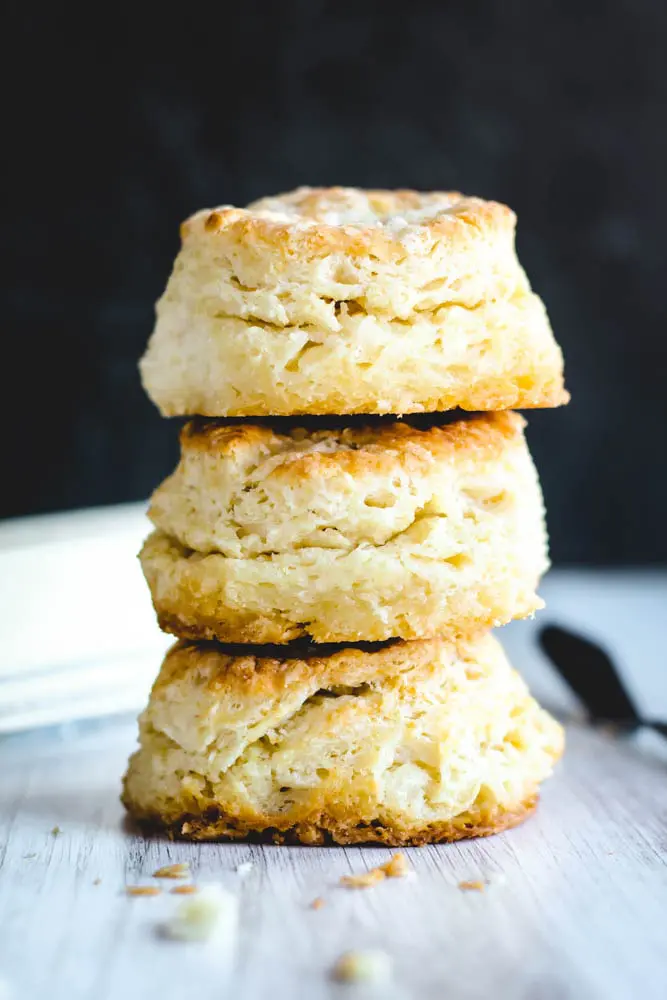 I can't say that I grew up eating homemade biscuits, but biscuits now hold a very special place in my heart. My honey helped build something very special for Oklahoma City, and one taste of these biscuits will make you understand the love this recipe was built on. Let me know what you think!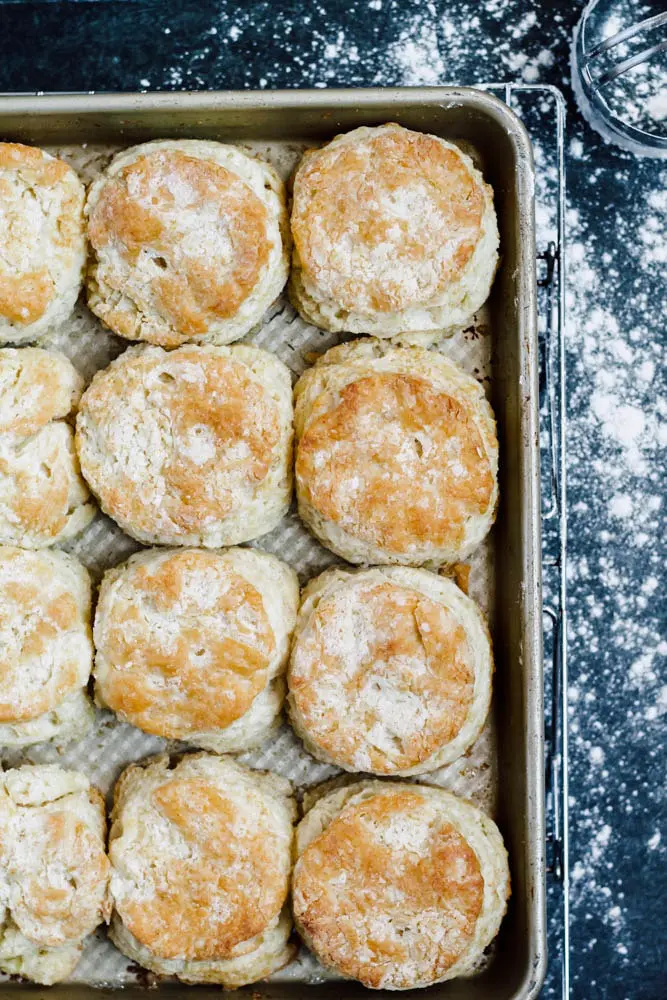 Helpful Utensils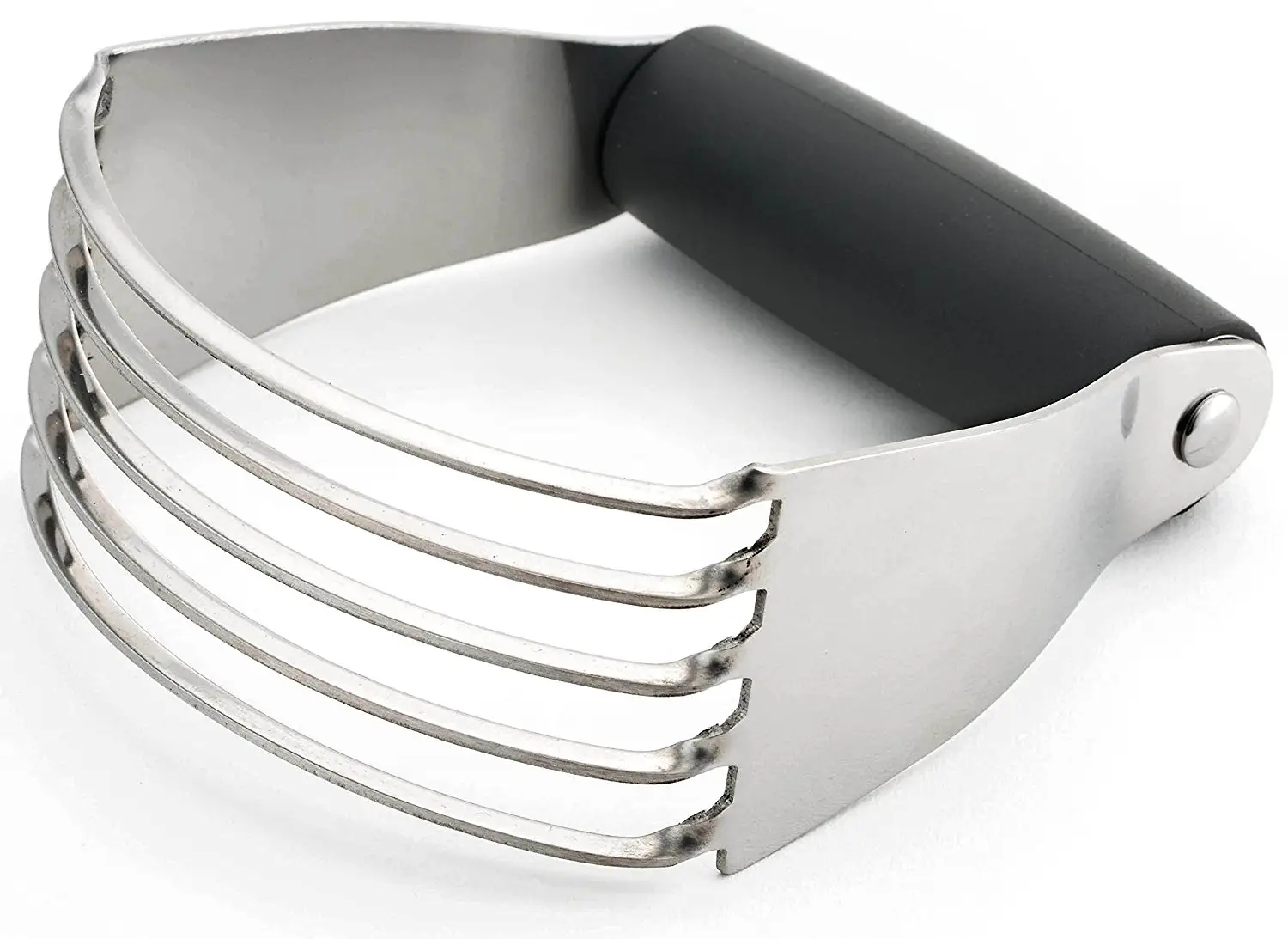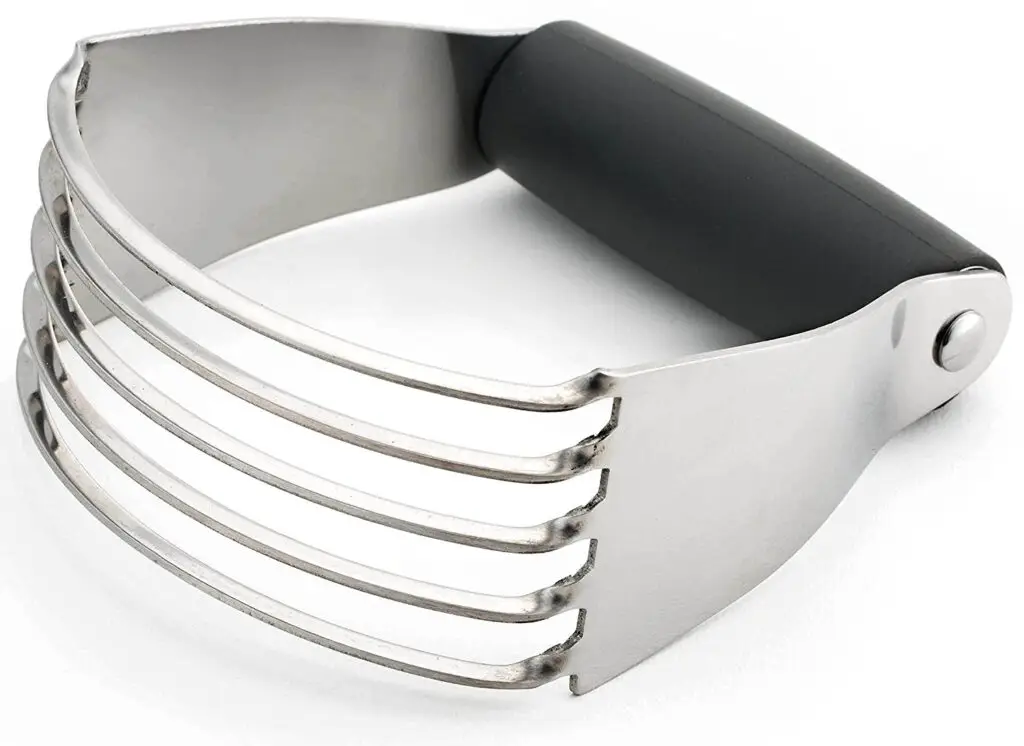 A pastry blender is such a great tool for the beginner, or hell even an expert baker. I think the biggest benefits of using a pastry blender instead of your hands are that it accomplishes the job faster and you reduce the amount of heat you apply to the pastry. Generally speaking, keeping pastry or pie crust cold helps make for a better end product. I use my pastry blender all the time for biscuits, pie crusts, crumb toppings, and loads of other pastries.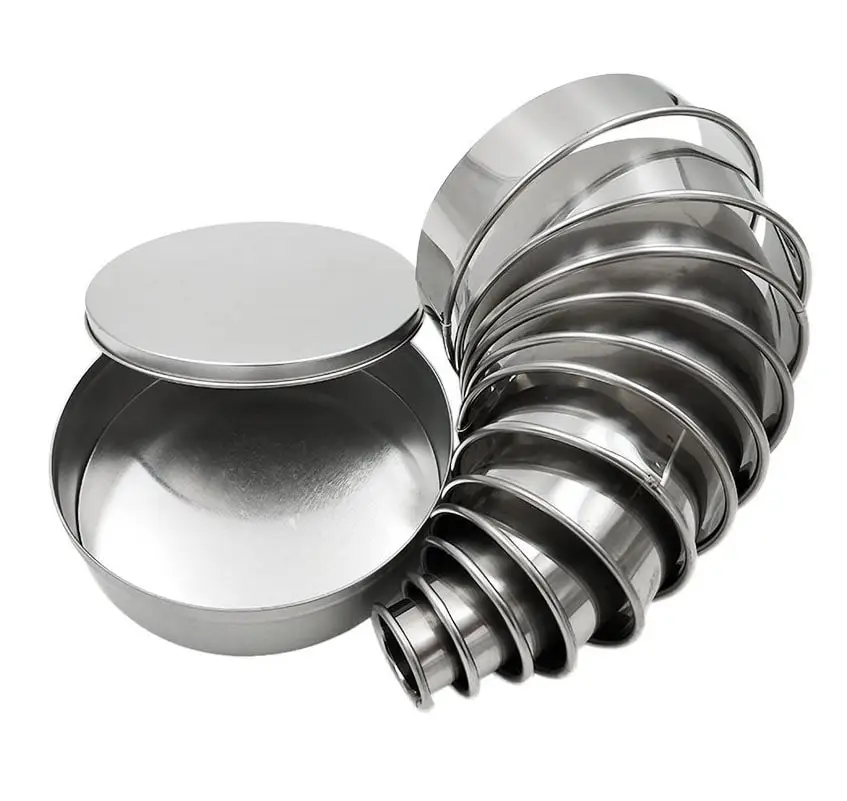 Round Biscuit/Cookie Cutter Set
A sharp biscuit cutter helps seal the edges of your biscuits as you cut them which results in a better rise. I know it sounds kooky, but it's one of those unspoken rules of biscuits. Use a sharp edge and don't twist as you press down. I like to have a variety of sizes of cutters to use so I have plenty of choices depending on what I'm making and who I'm serving to. This set has 12 different options in an easy-to-store set.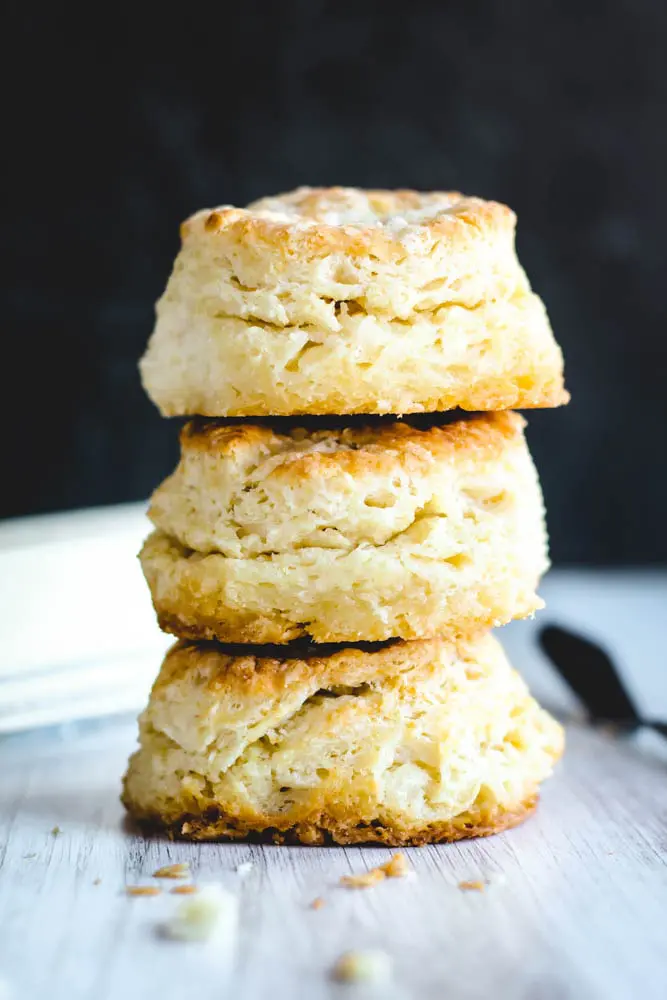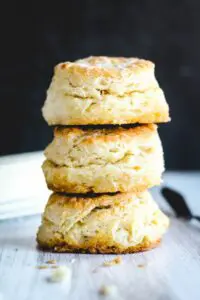 Buttermilk Biscuits
Buttery biscuits with enough structure to make a biscuit sandwich but soft enough to melt in your mouth. Made with plenty of butter and buttermilk, these biscuits are decadent and delicious. Smother them in gravy or a smear of jam, any way you have them, they're an amazing breakfast or brunch item.
Ingredients
2.5

C

butter

or 5 sticks

5

C

flour

2

Tb

+ 2 tsp baking powder

1

tsp

baking soda

1

Tb

sugar

1

Tb

salt

2

C

buttermilk
Instructions
Preheat oven to 425 degrees. Prepare a baking sheet by placing 1 Tb of butter on the pan and rubbing all over including on the sides with a paper towel. You can bake your biscuits in a cast iron pan for extra browning and crispness.

Mix dry ingredients well with a whisk to aerate in a large mixing bowl. Set aside.

The temperature of your butter is essential to the success of your biscuits. The butter should be cold straight from the fridge just before cutting. Cut butter into 4 pieces lengthwise and then dice into ¼ inch pieces.

Using a food processor or pastry cutter, cut butter into dry ingredients until the mix resembles pea-sized crumbles. If I'm making a half recipe, then I usually use a pastry blender, but for the full recipe, I use a food processor just to save a little time and keep the butter as cold as possible. Unless you have a huge food processor you'll likely have to work in batches. Don't stress too much about getting exactly half each time. Just eyeball half the dry and half the butter, pulse, toss into large mixing bowl and repeat.

Remove buttermilk from the fridge and add to butter mixture. Make sure your buttermilk is cold, straight from the fridge. First, stir with a strong rubber spatula or wooden spoon just until mixture comes together. Once the buttermilk is absorbed, ditch the utensils and bring the dough together with your hands in the bowl. Don't worry the dough will seem like a mess at first but as you work it, the heat of your hands will help bring it together.

Flour your work surface and place the dough on top. Start by bringing the dough together and then fold the dough onto itself once, press down with your hands, turn the dough 90 degrees, and fold onto itself one last time. This ensures you get all the flaky layers of your dreams.

Top the dough with additional flour and dust the rolling pin. Roll out to 1.5-inch thickness at a minimum. Do not roll the dough out any thinner than 1.5-inch or you won't get the fluffy biscuits you envisioned.

Cut biscuits with a 3-inch or 2-inch. A mason jar or cup works fine, but a sharper edge is preferred. When you cut the biscuits, cut straight down without turning the biscuit cutter to improve the rise of the biscuit.

Place biscuits on the prepared baking sheet and immediately bake for 20-25 minutes. You never want to set the biscuits aside for any length of time before baking as the magic of your leavening agents, baking powder and soda, will fade over time. Remove from the oven when golden brown all the way across the top.
Notes
Cleanup is made much easier with a bench scraper. If you roll out the dough on your countertop and try to clean it up with any type of damp cloth, you'll have an even bigger mess on your hands. A bench scraper can quickly clean all the stuck-on dough.
The following two tabs change content below.

Hey-ooo! I'm Hailey, and I'm a number cruncher by day and cussing cook by night. I created this site to share my love for delicious food that feeds the soul as well as the belly. I hope my recipes have you running to the kitchen to cook some damn good grub!