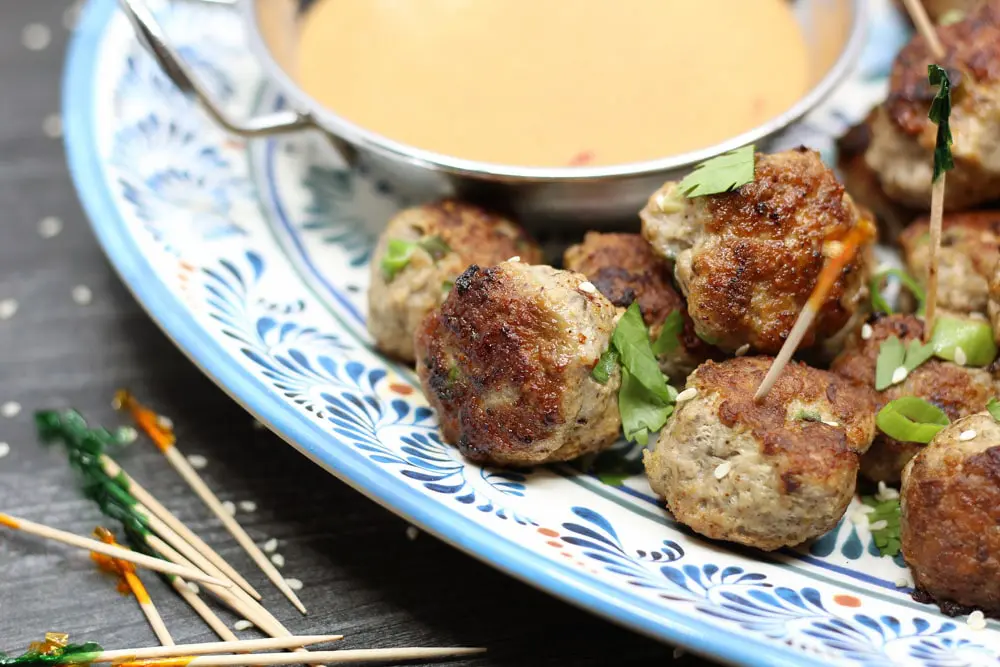 Pork Mushroom Meatballs with Asian-inspired dipping sauces is the snack you need at your next sports gathering. The meatballs are incredibly tender and juicy from the addition of finely ground mushrooms. The mushrooms also give the meatballs tons of rich savory flavor or umami.
I also created two bomb-ass sauces just for serving these meatballs as an appetizer.
One is predominantly sweet and the other more spicy, but to be fair both have a little bit of sweet and heat. The sweet sauce is a play on Japanese mayo but made with hoisin and sweet Thai chili sauces for more complex flavor.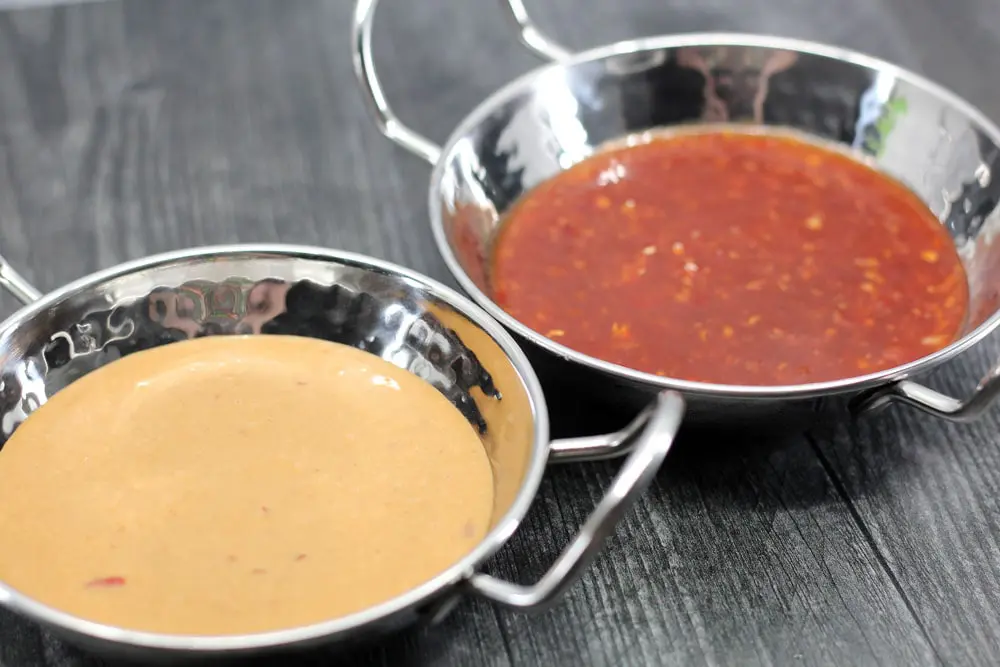 The spicy sauce is my personal favorite, but I f*cking love me some spicy food! The spicy dip is predominantly sweet Thai chili sauce mixed with chili garlic sauce, fresh ginger, and sriracha. It's got real heat to it but the sweet flavor background and the way the sauce perfectly balances the meatballs make it addictive.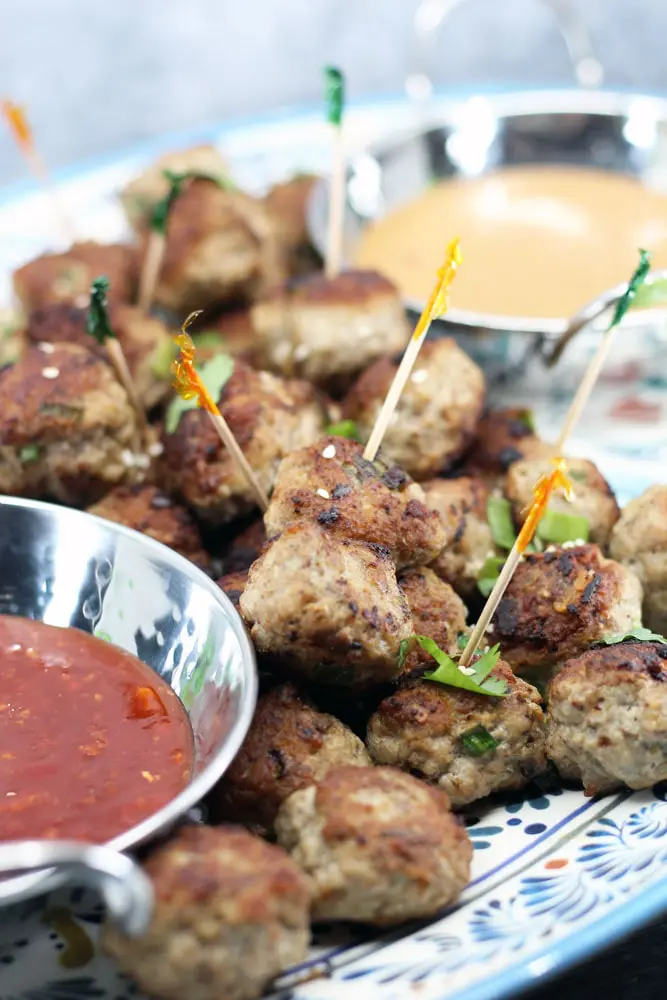 I love a good dipping sauce just like everyone else on this planet, but a good condiment isn't shit without something scrumptious to dip! Pork Mushroom Meatballs are absolutely succulent, and I think that's because of the ground mushrooms in the recipe.
I grind the mushrooms super fine, almost to a paste, before adding them to the ground pork and flavoring. After being well mixed, the pork and mushrooms emulsify into one smooth mix. The mushrooms are undetectable once the meatballs have been cooked (evil laughter for sneaking mushrooms into the little peoples' diets), but they definitely change the texture of the meatball for the better.
I've tried blending mushroom and ground beef together before, but I never quite get the same result. The high-fat content in the ground pork helps bring the mushrooms and meat together for the perfect juicy meatball. And besides, pig and pigskin (like a football for those of you who aren't sports fans) just work!
With the College National Championships being played tomorrow and the Super Bowl less than a month away, I wanted to feature some of my favorite football foods today. These meatballs are certainly one of them.
Who doesn't love a meatball as a party snack? They're easy to make, packed with flavor, and super portable.
Party guests can easily grab one with a toothpick while never losing sight of the TV during the big game moments! Or if you're a bit more civilized, you can keep chatting with your friends without interruption.
This meatball recipe was inspired by a couple of different easy dinners I make from Cooking Light. If you're not into sports or entertaining, don't rule these little umami flavor bombs out! I often serve these meatballs with brown rice and snap peas as an easy weeknight dinner.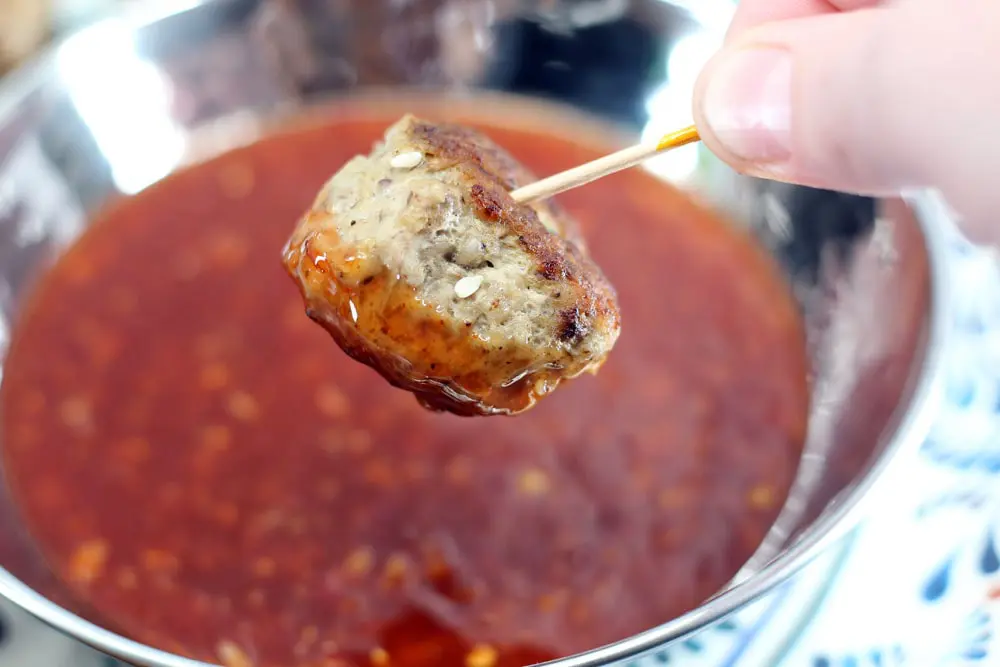 The prep time for the meatballs is very minimal, but if you're looking for a super fast weeknight dinner, like less than 30 minutes, the meatballs can be made ahead. You can assemble the meatballs up to 3 days in advance and just cook when you're ready to eat.
As an easy dinner or football food, Pork Mushroom Meatballs are flavorful and unique. Add in two sweet and spicy dipping sauces and this recipe is irresistible. I hope you try it out and let me know how it goes in the comments section below.
Helpful Utensils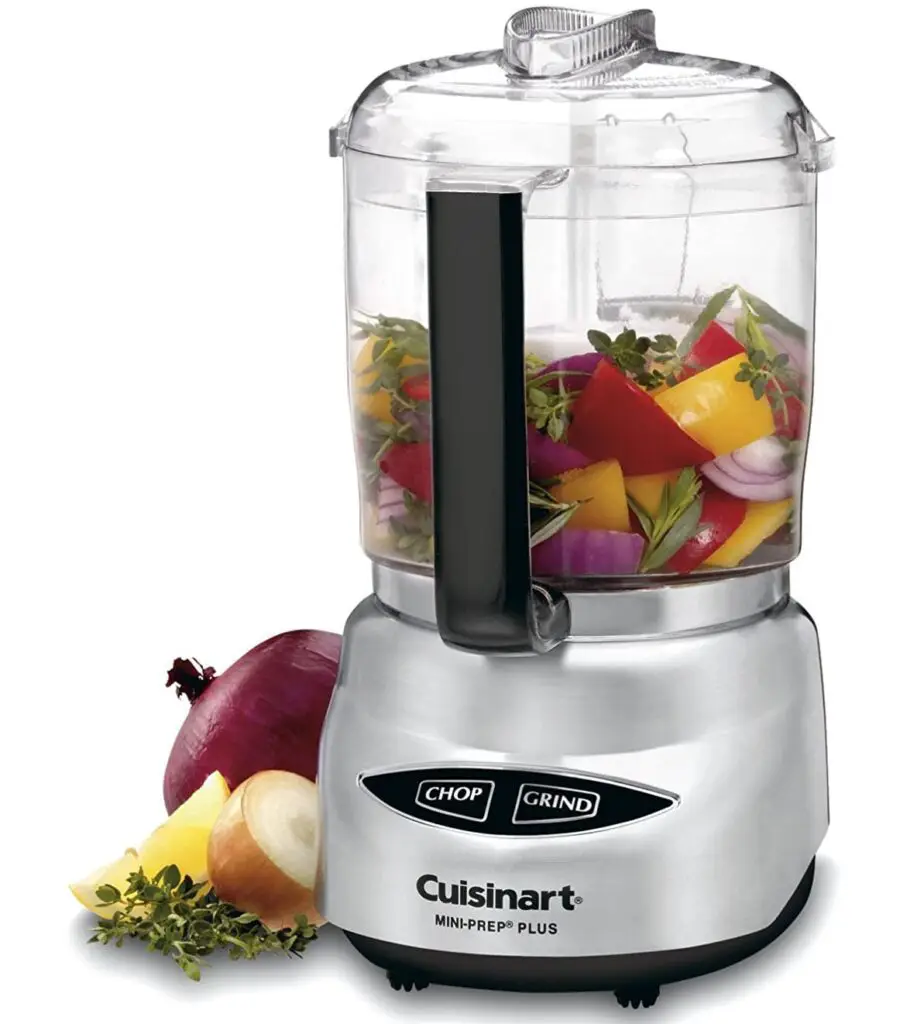 A small but mighty food processor makes any chopping task quick and easy.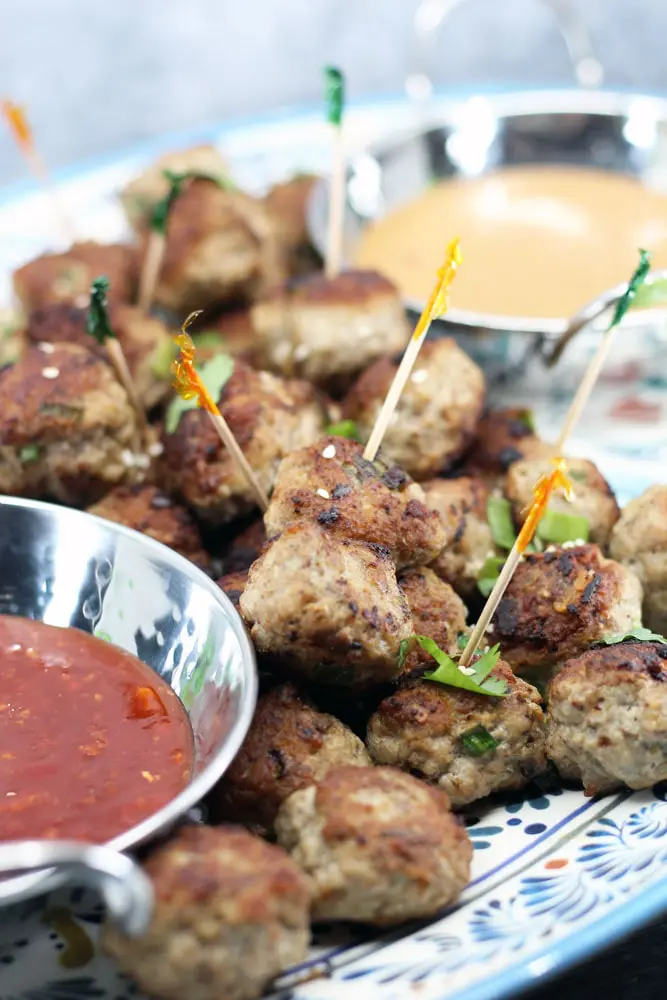 Pork & Mushroom Meatballs
Tender meatballs made with ground mushrooms for extra moisture and savory flavor. and served with two Asian-inspired dipping sauces, one sweet and one spicy. These meatballs make the perfect football food or party appetizer but can also be a quick weeknight dinner.
Ingredients
Meatballs
1.5

lb

ground pork

8

oz

baby portabella mushrooms

½

C

panko breadcrumbs

1

egg

beaten

½

tsp

kosher salt

1

tsp

black pepper

2

tsp

reduced sodium soy sauce

½

tsp

sesame oil

¼

C

green onions

chopped

2

tsp

grated ginger
Sweet Dipping Sauce
¼

C

mayonnaise

2

Tb

hoisin sauce

2

Tb

sweet Thai chili sauce

⅛

tsp

sesame oil

2

tsp

reduced sodium soy sauce
Spicy Dipping Sauce
¼

C

sweet Thai chili sauce

1

Tb

chili garlic sauce

1

tsp

sriracha hot sauce

1

Tb

ketchup

1

tsp

grated fresh ginger
Garnish (optional)
fresh cilantro

green onions

chopped

sesame seeds
Instructions
To make dips:
Combine the ingredients for each sauce in a small mixing bowl and set aside.
To make meatballs
Using a damp paper towel, wipe the outside of the mushroom caps well and remove the stem. Cut the mushroom caps into one-inch chunks and place in a small food processor*. Pulse until finely minced. The mushrooms should be super fine but not quite a paste.

Once the mushrooms are finely chopped, add to a large mixing bowl with the remaining ingredients. The best tool to mix up meatballs is your hands. Feel free to wear disposable gloves if you're not into touching raw meat. Using your hands, mix all the ingredients until you have one smooth mixture. Form the meatballs into golf-ball-size balls.

Once the meatballs have been formed, place a large nonstick skillet over medium heat. Add enough olive oil to coat the bottom of the pan. Once the oil is hot, add the meatballs in batches and cook for about 10 minutes total, turning 3-4 times while cooking.

Keep the meatballs covered with foil to keep warm as you cook all of the batches. The meatballs will also keep in an oven on warm (or about 175 degrees) for up to an hour.

Serve with sweet and/or spicy dips. Garnish with chopped green onions and cilantro and a sprinkle of sesame seeds.
Notes
* If you don't have a food processor, you can also cut the mushrooms by hand, or checkout the link above for an inexpensive small version perfect for chopping jobs like this one.
The following two tabs change content below.

Hey-ooo! I'm Hailey, and I'm a number cruncher by day and cussing cook by night. I created this site to share my love for delicious food that feeds the soul as well as the belly. I hope my recipes have you running to the kitchen to cook some damn good grub!