Homemade Cranberry Sauce with Grand Marnier is a twist on the classic recipe that everyone will love. If you're looking to add some elegance and variety to your holiday spread, try out my version of cranberry sauce from scratch.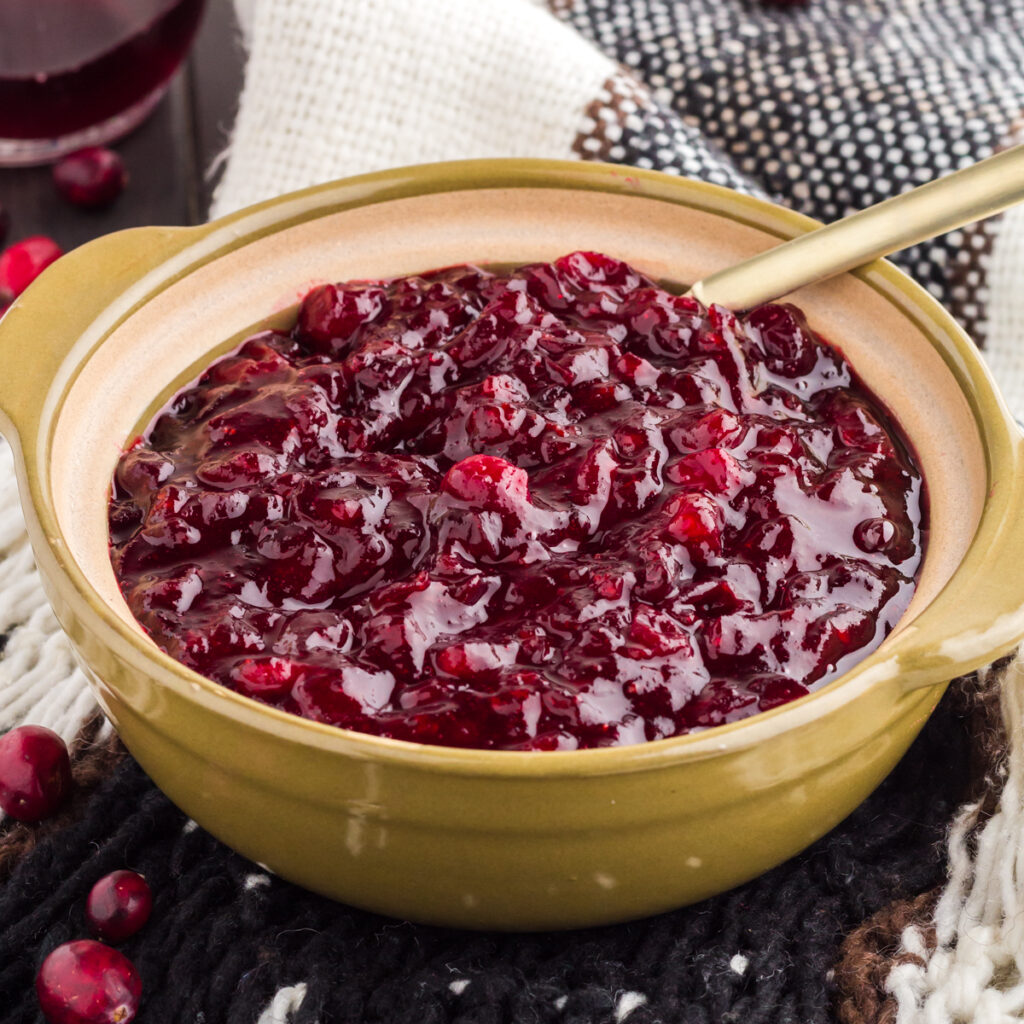 Many people are familiar with canned cranberry sauce. You know, the kind that plops out of the can and holds its shape perfectly for hours. To be honest, I don't hate the canned stuff, but making your own is a simple way to jazz up your Thanksgiving.
If you're not familiar, Grand Marnier is made from cognac and bitter orange-flavored liqueur. The flavors of orange and vanilla perfectly complement cranberries. It also adds tons of flavor without requiring lots of additional ingredients.
This article will tell you how to make homemade cranberry sauce with just three main ingredients: fresh cranberries, sugar, and cranberry juice. Then, we'll talk about adding Grand Marnier, the real star of the show.
Ingredients
This recipe is super simple to make and the ingredient list is short and sweet. I just added a small amount of alcohol to give the sauce extra oomph. Other than that the ingredients are minimal.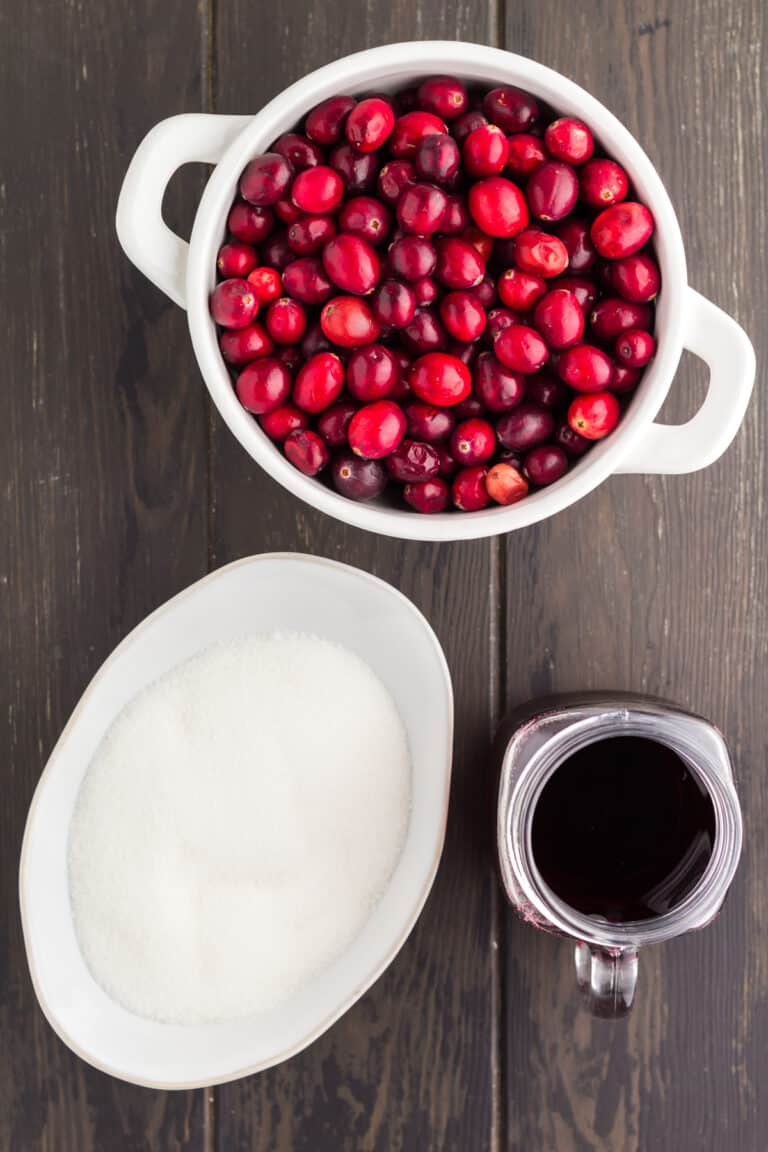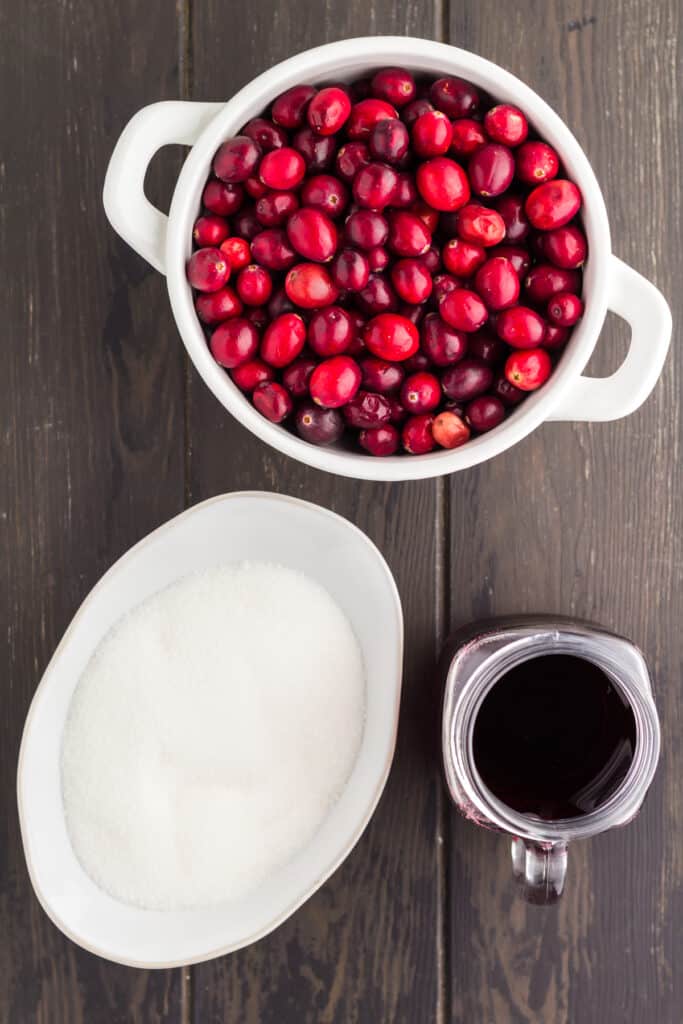 While most recipes for cranberry sauce contain water or orange juice, I have found cranberry juice to be the best liquid to use. Using cranberry juice intensifies the cranberry flavor. Shoutout to the Pioneer Woman for teaching me this trick! Be sure to use unsweetened cranberry juice.
I love to include alcohol in a recipe to add another dimension of flavor. When mixed together, the natural sweetness of the Grand Marnier and the tartness of the cranberries make cranberry sauce a whole lot more interesting.
If you can't find Grand Marnier, Cointreau is the best substitute. This article from A Couple Cooks breaks down all the possible substitutions.
Make it!
Making cranberry sauce is a fun and easy way to make your holidays extra special. Plus, this recipe doesn't require special equipment or a lot of time. You can easily make the recipe ahead of time and keep it stored in the fridge for up to 5 days before you need it.
One important tip is to use a big cooking pot and a long-handled spoon when making the recipe. Cranberries pop or burst while cooking, so you want to use a pot that is a few inches taller than the cranberry mixture to keep the mess under control. Also, a long spoon helps keep the juice from hitting your hand while stirring.
To make homemade cranberry sauce, there are three simple steps.
Bring the cranberry juice and sugar to a boil.
Add the fresh cranberries (and any desired flavorings), and boil for 5 minutes while stirring constantly.
Let the sauce cool completely before serving.
That's it! Making cranberry sauce from scratch is so easy and quick. You'll never go back to buying it from the store. To make sure your sauce tastes its best, let it cool for at least 24 hours after completing the cooking process.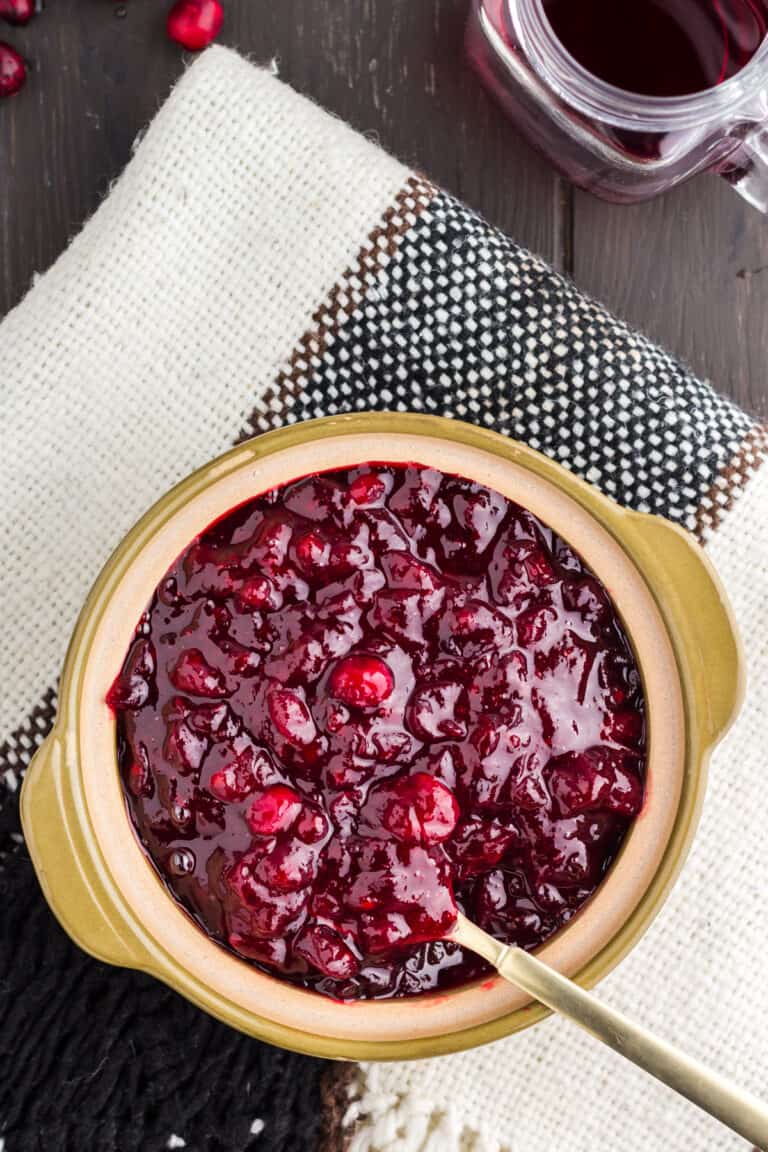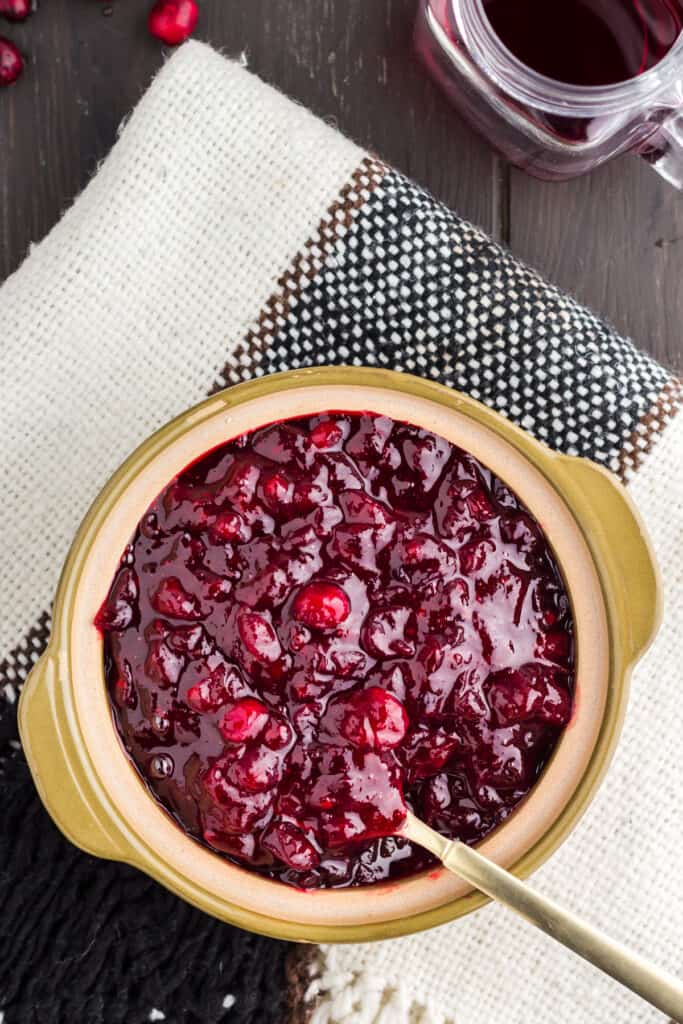 Variations
Cranberry sauce is definitely one of my family's favorite dishes to have at Thanksgiving! It adds a special holiday flavor to everything else on the plate. In addition to tasting delicious, this recipe can be adjusted to meet your personal preferences.
If you don't want to add alcohol, there are some other fun ingredients you can add to your cranberry sauce to make it your own. For any of the variations listed below, add the extra ingredient along with the berries during step 2.
Cranberry Sauce with Ginger: add 1 teaspoon of finely minced or grated fresh ginger
Cranberry Sauce with Pineapple: add 2 tablespoons pineapple jam
Cranberry Sauce with Apple: add ¼ cup grated granny smith apple (skin removed)
Cranberry Sauce with Jalapeno: add 1-2 tablespoons of finely minced fresh jalapeno
Cranberry Sauce with Bourbon: add 1 tablespoon of your favorite bourbon
Other Thanksgiving Recipes
In my family, homemade cranberry sauce goes with everything, but the most classic pairing is with dressing. Traditional Southern Cornbread Dressing is one of my most popular Thanksgiving recipes on the blog. The recipe is my mom's and it is always on our Thanksgiving table.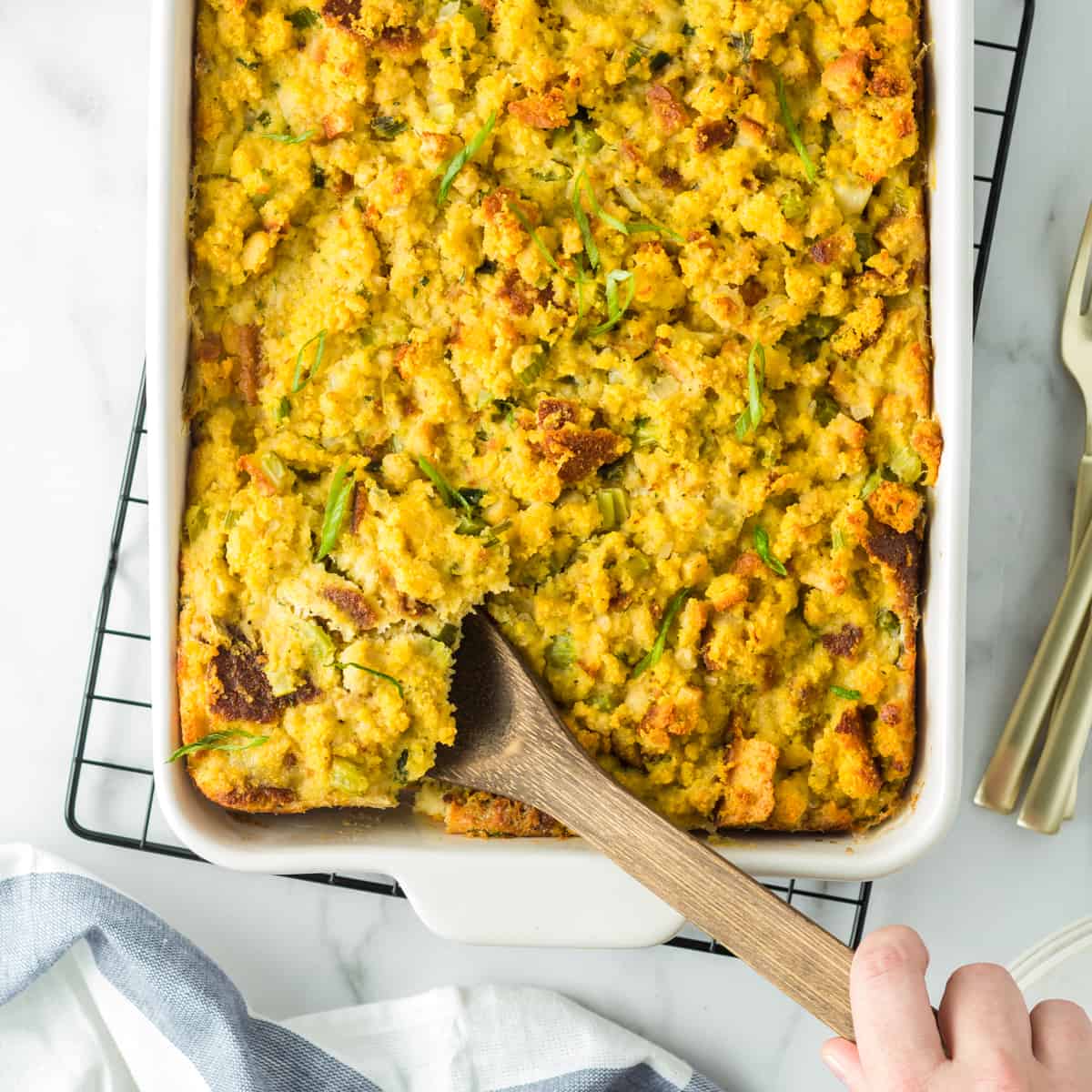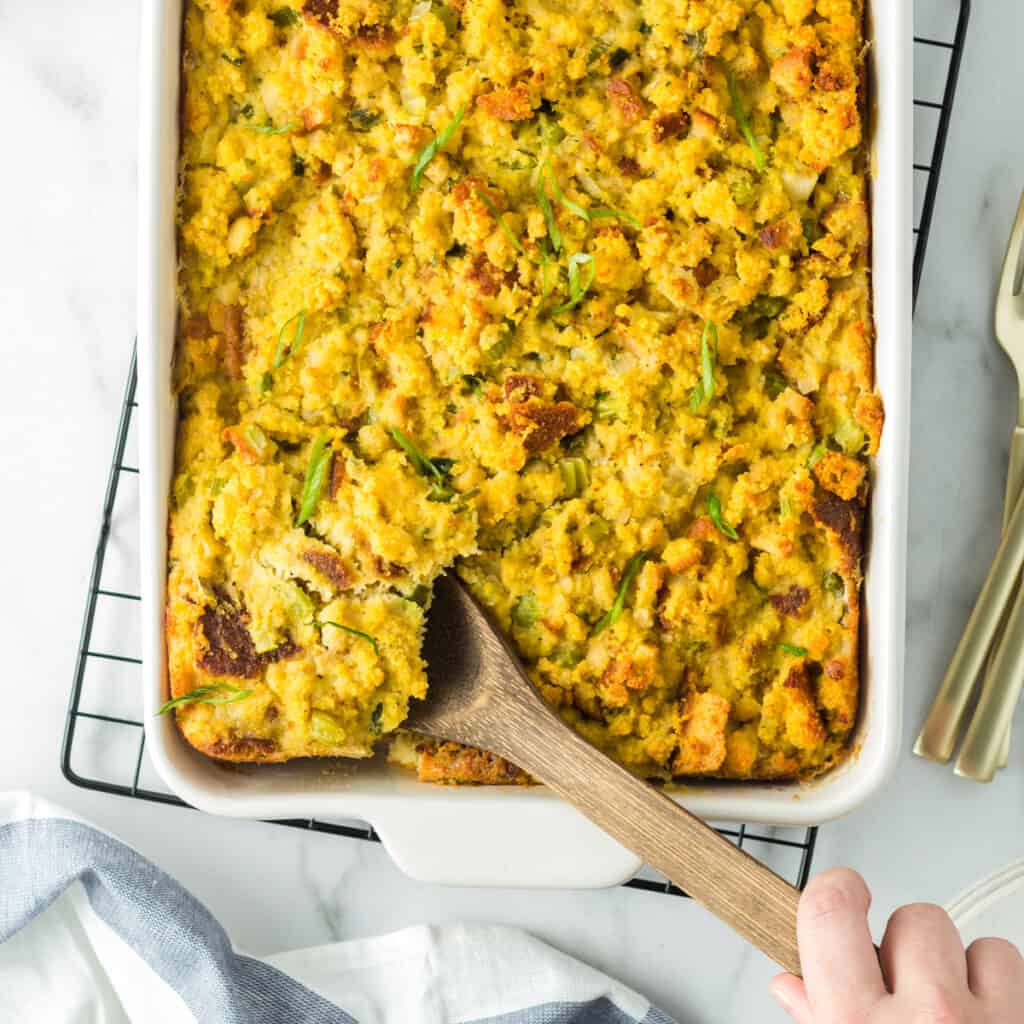 If your family likes to celebrate with turkey, my Herb Butter Thanksgiving Turkey is foolproof and pairs beautifully with this cranberry sauce.
Sourcing Fresh Cranberries
If you have never made homemade cranberry sauce, you're in for a real treat. Fresh cranberries are typically only available at the store near Thanksgiving, but you can use frozen cranberries if that's all you can find. When buying cranberries, make sure the berries are firm and bright red in color.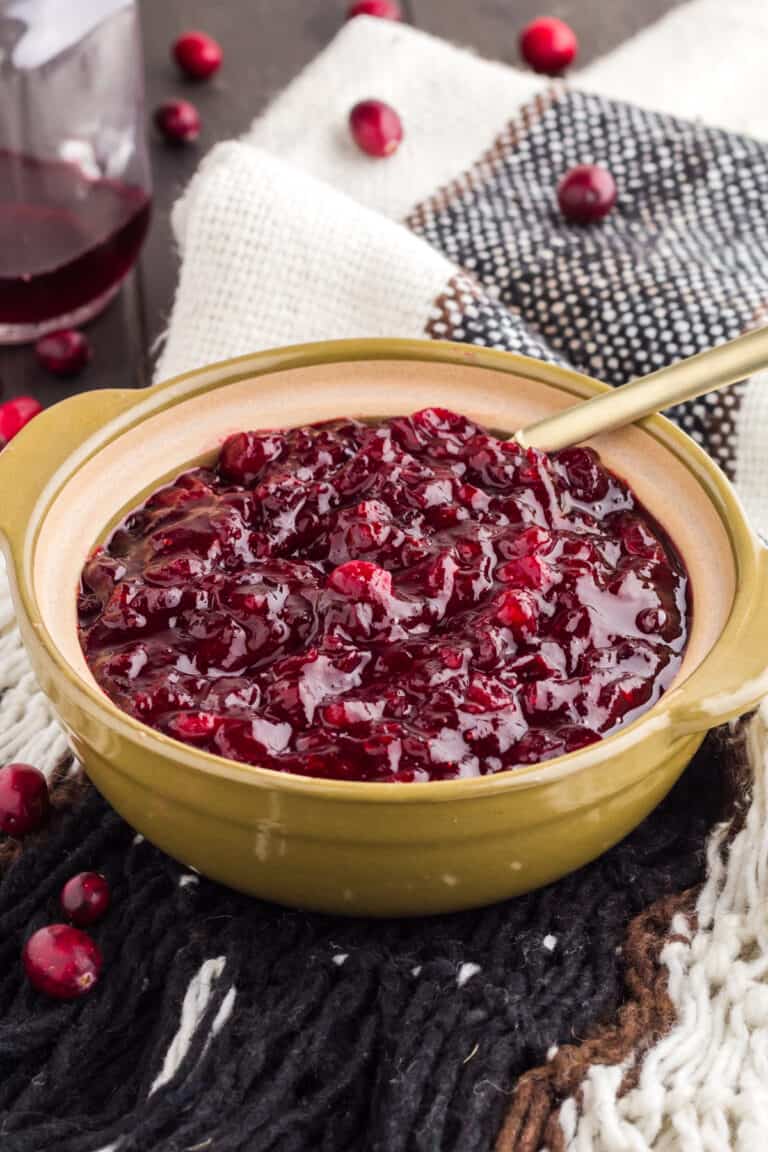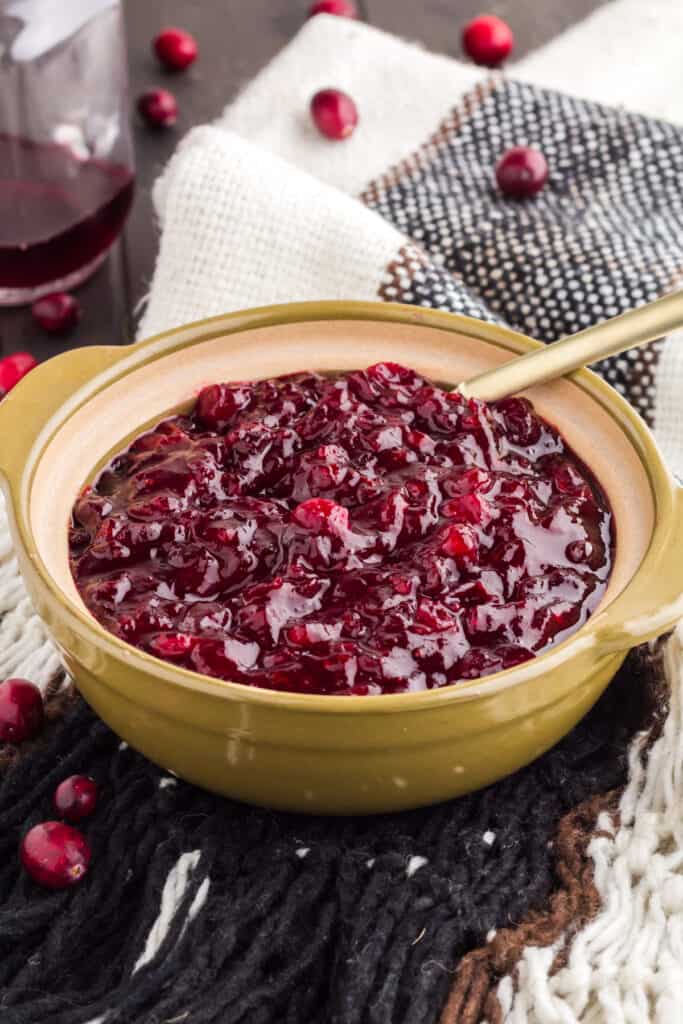 Storage
Store: Prepared cranberry sauce kept be kept in an airtight container in the fridge for up to five days before serving.
Freeze: Cranberry sauce freezes well and can be kept for two months in the freezer. Be sure to let the sauce completely cool before freezing.
Defrost: Allow the cranberry sauce to thaw in the fridge for approximately two hours before serving.
There are loads of recipes for cranberry sauce, but none compare to this one! It tastes way better than store-bought and only takes 15 minutes to make. Don't miss out on Homemade Cranberry Sauce with Grand Marnier! Let me know what you think of the recipe in the comments section below.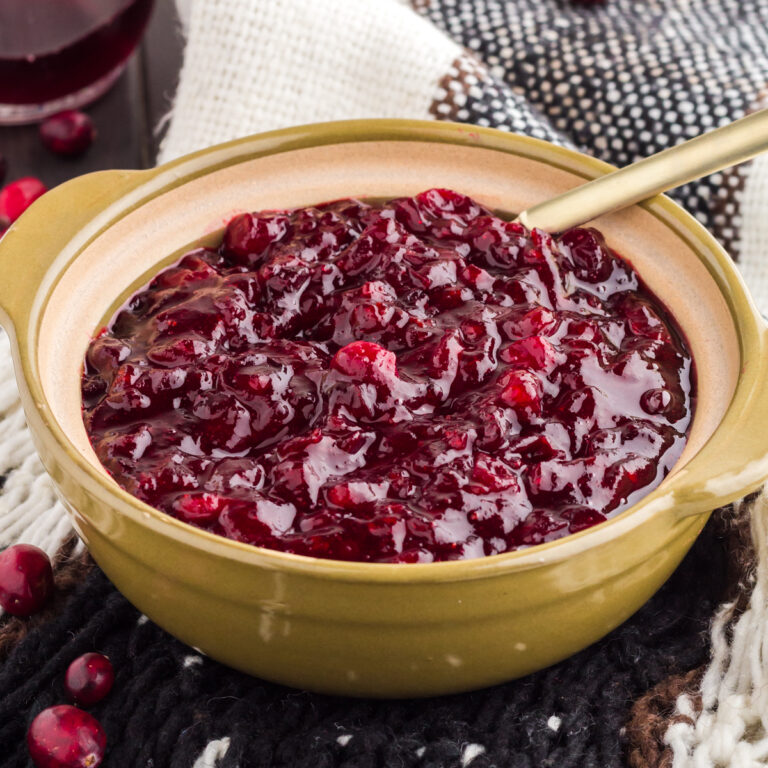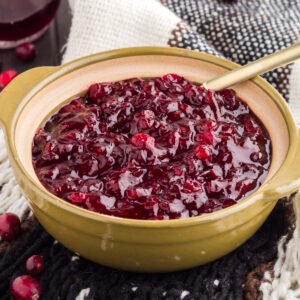 Homemade Cranberry Sauce with Grand Marnier
Homemade cranberry sauce gets an extra flavor punch from Grand Marnier. The tart cranberries with flavors of orange and vanilla make this quick recipe special.
Ingredients
1

cup

unsweetened cranberry juice

1

cup

white sugar

12

ounces

fresh whole cranberries

1

Tb

Grand Marnier
Instructions
Add the cranberry juice and sugar to a large pot over medium-high heat. Bring to a boil.

Once boiling, add the fresh cranberries. Boil for 5 minutes, stirring constantly. The berries will pop as they cook, so be careful to keep your hand away.

If you want to tame the alcohol flavors, add the Grand Marnier with the cranberries (before cooking). If you want to know that there is booze in the recipe, add the Grand Marnier after the cranberries have cooked.

Pour the sauce into a heat-safe container and refrigerate for 24 hours before serving.
Notes
I've provided some other flavor ideas and how to make them in the "Variations" section above including:
Cranberry Sauce with Ginger,
Cranberry Sauce with Pineapple,
Cranberry Sauce with Apple,
Cranberry Sauce with Jalapeno, and
Cranberry Sauce with Bourbon.
Frequently Asked Questions
Can I use frozen cranberries instead of fresh?
Yes, if you can't find fresh then frozen can be substituted.
Are there any substitutes for Grand Marnier?
Cointreau is the alcohol closest in flavor to Grand Marnier.
The following two tabs change content below.

Hey-ooo! I'm Hailey, and I'm a number cruncher by day and cussing cook by night. I created this site to share my love for delicious food that feeds the soul as well as the belly. I hope my recipes have you running to the kitchen to cook some damn good grub!