Chipotle Chicken Avocado Melts are for those of us who like a more exciting chicken sandwich. If you're craving a chicken sandwich that is packed with spice and heat, you've found your match.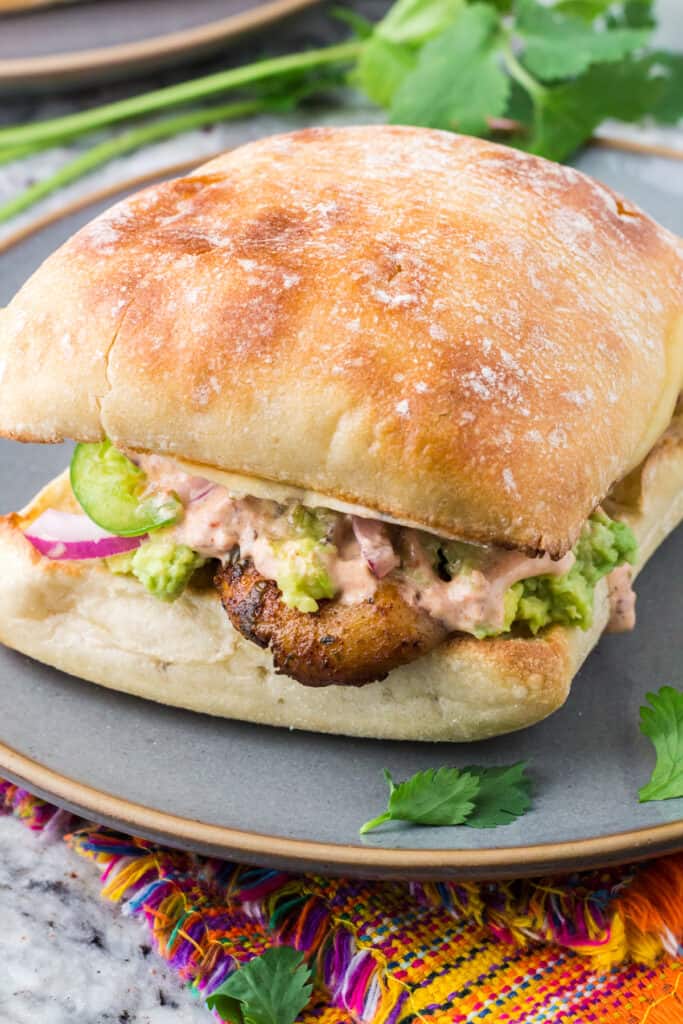 The idea for this sandwich came to me when I was brainstorming ways to use my Easy Chipotle Sour Cream Sauce. Truthfully, I had a batch leftover from taking photos that I didn't want to go to waste. I love chicken sandwiches, so I started there. My Cilantro Chicken Sandwiches recipe has a bomb marinade that pairs perfectly with the flavor of chipotle, so I used it here too.
Then I started layering on ingredients to complement the flavors of the marinade and sauce. The result of this experiment is the recipe below. Now, in researching to write this post, I realized there is in fact a certain national chain that sells a sandwich by the same name. My Chipotle Chicken Avocado Melts have nothing in common with theirs; mine are better, duh.
Ingredients
The ingredient list may look a little long but that's just because the marinade is absolutely PACKED with flavor. You probably already have most of the spices in your cabinet. For the marinade, you'll need:
Salt
Chili powder
Coriander
Cumin
Oregano
Cayenne pepper
Lime- zest only
Oil
Fresh cilantro- if you hate it, you can omit
Boneless skinless chicken thighs- or breasts if you prefer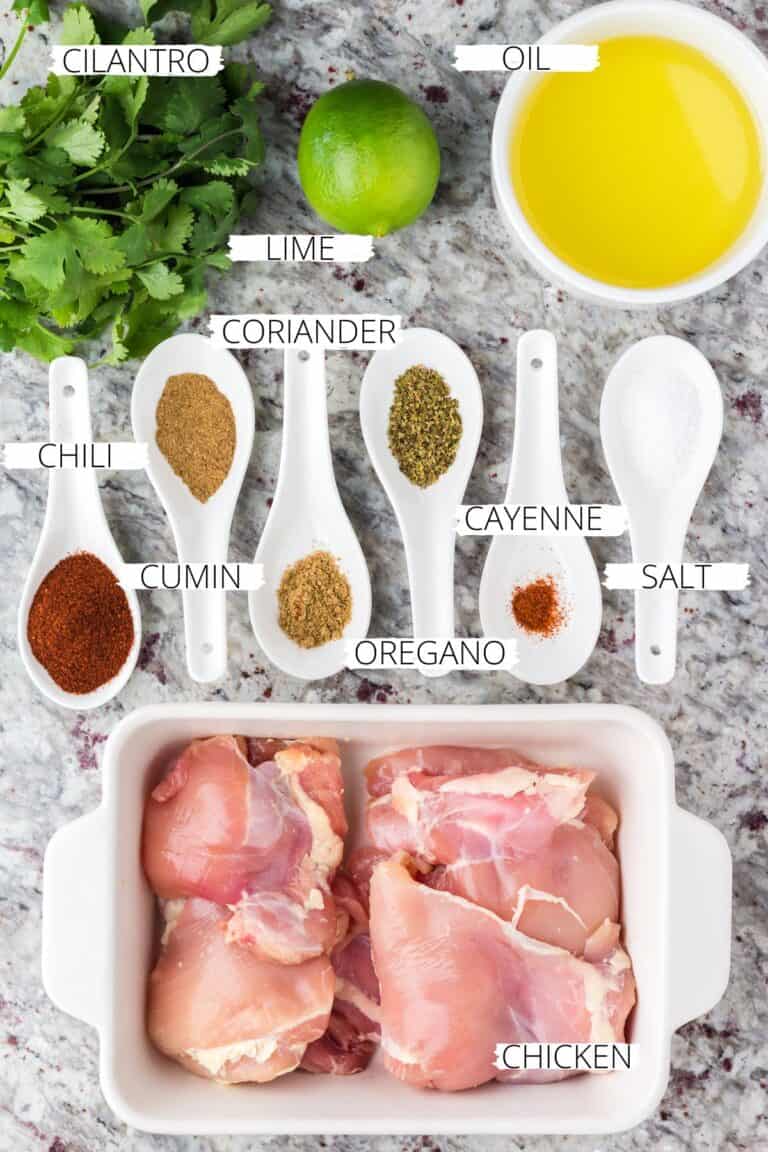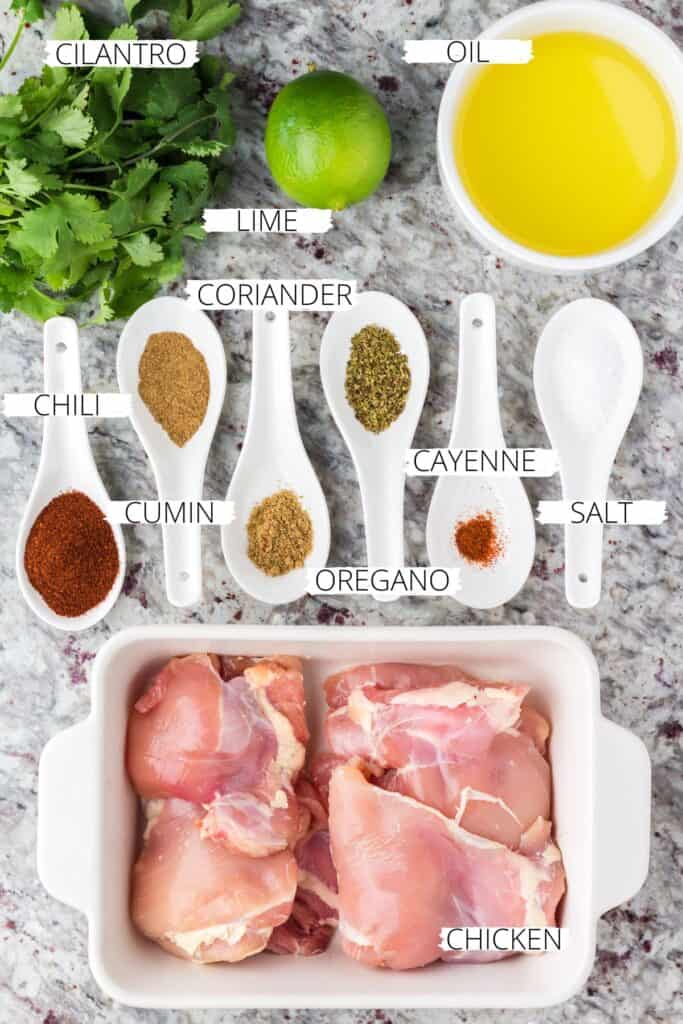 Once the chicken has marinaded, you'll need a few other ingredients to assemble the sandwich melts.
Lime- juice only
Red onion
Jalapeño
Avocado
Sliced pepper jack cheese
Ciabatta rolls- don't sub with a soft bun; you want something with a crisp exterior and chewy texture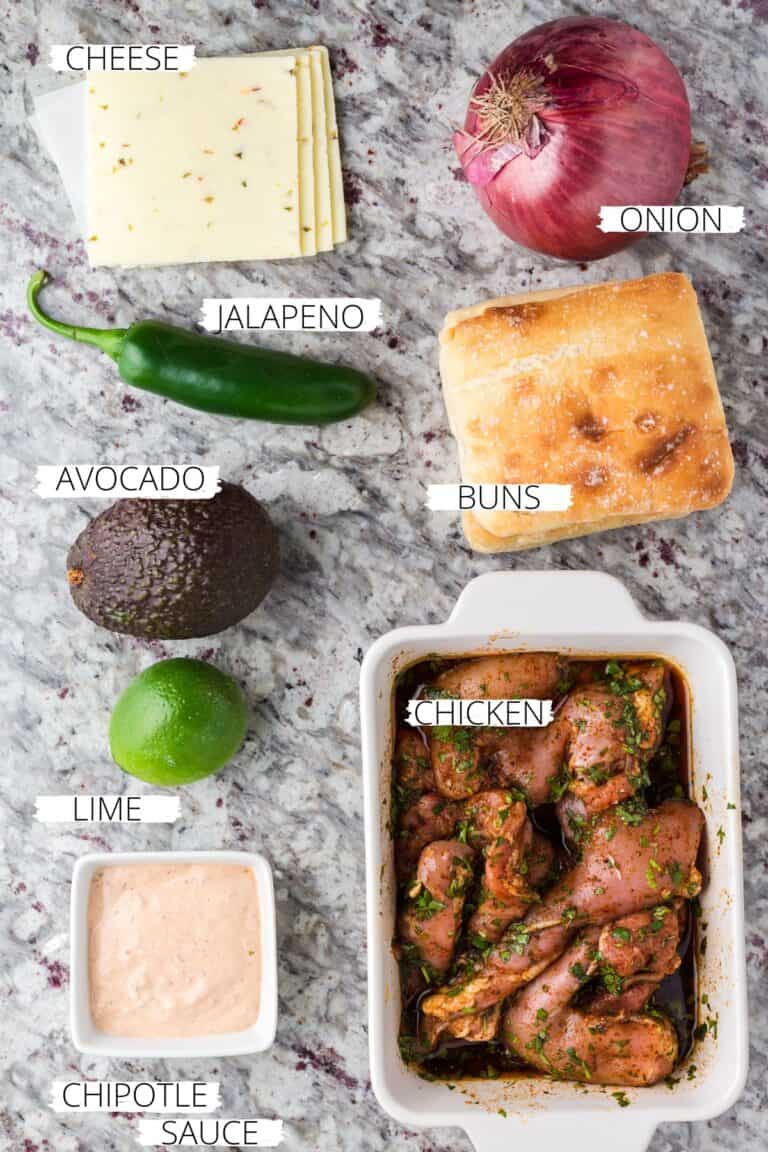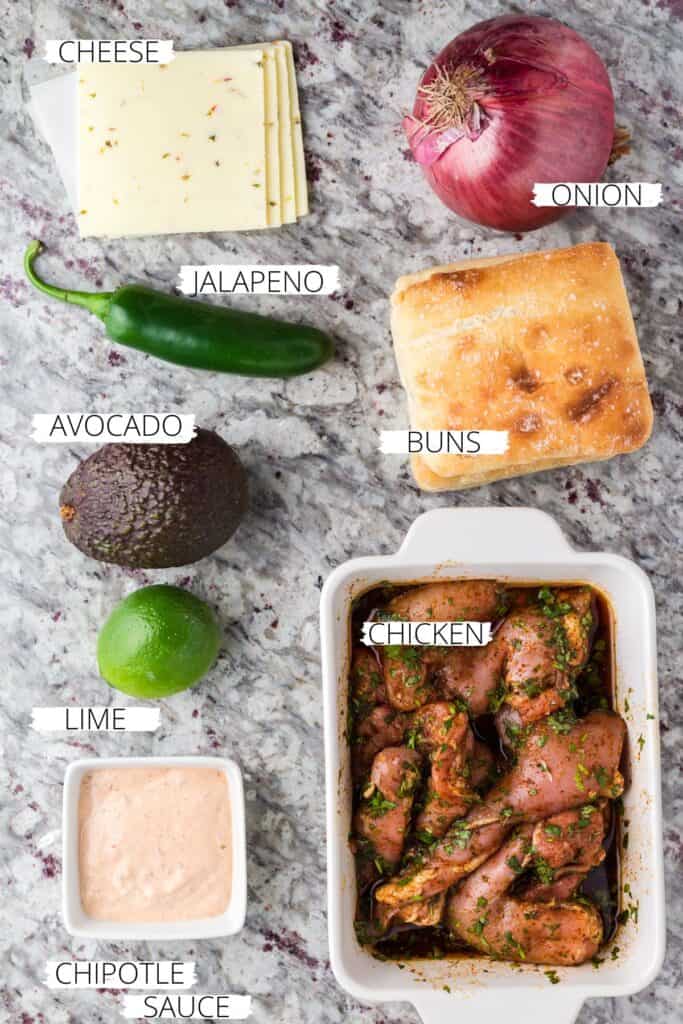 Instructions
The ingredient list for Chipotle Chicken and Avocado Melts may look long, but the recipe is simple to make. To make the sandwiches, you'll need to:
Make the marinade and add the chicken. Let marinade for an hour.
Pickle the onion and jalapeño in lime juice.
Mash an avocado.
Toast the buns and add the cheese.
Layer the buns with chicken, mashed avocado, pickles onions and jalapeño, and a generous smear of Chipotle Sour Cream Sauce.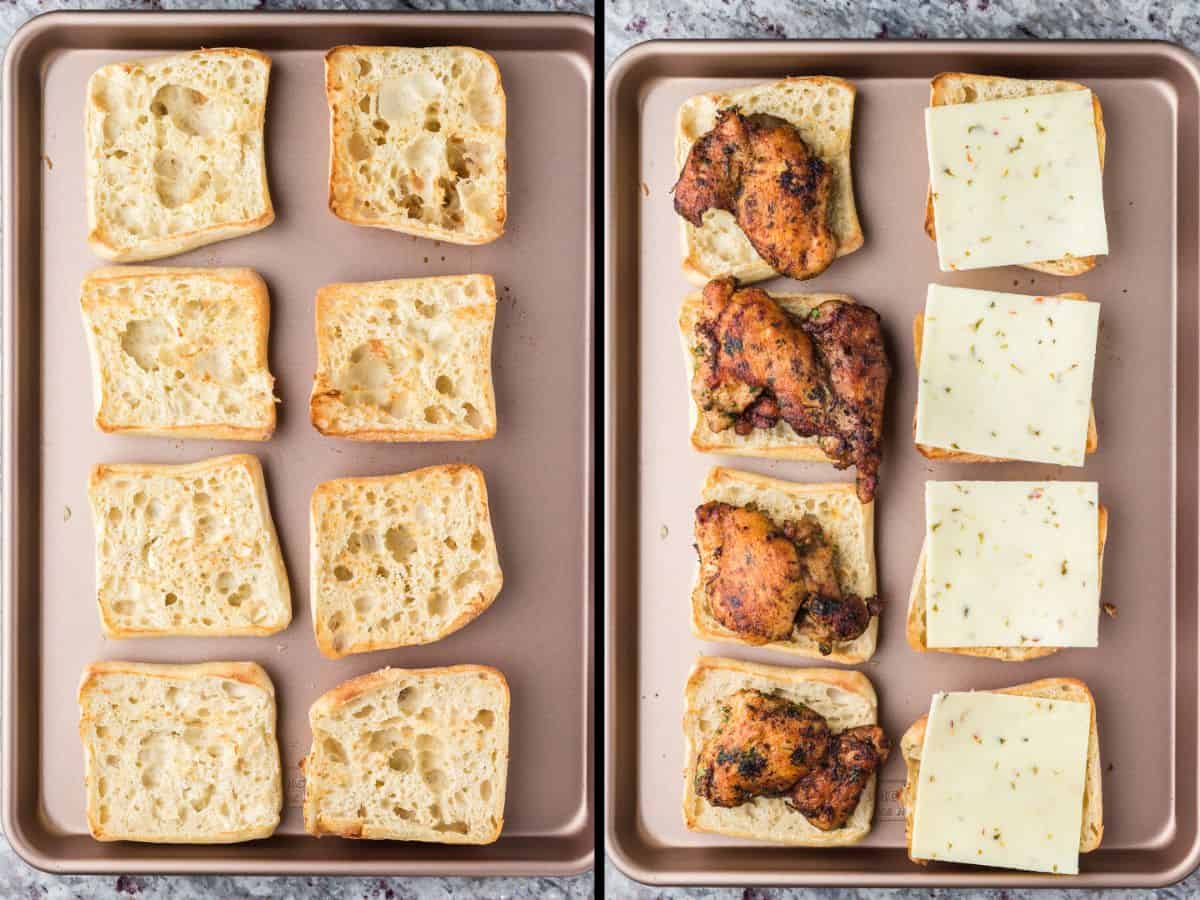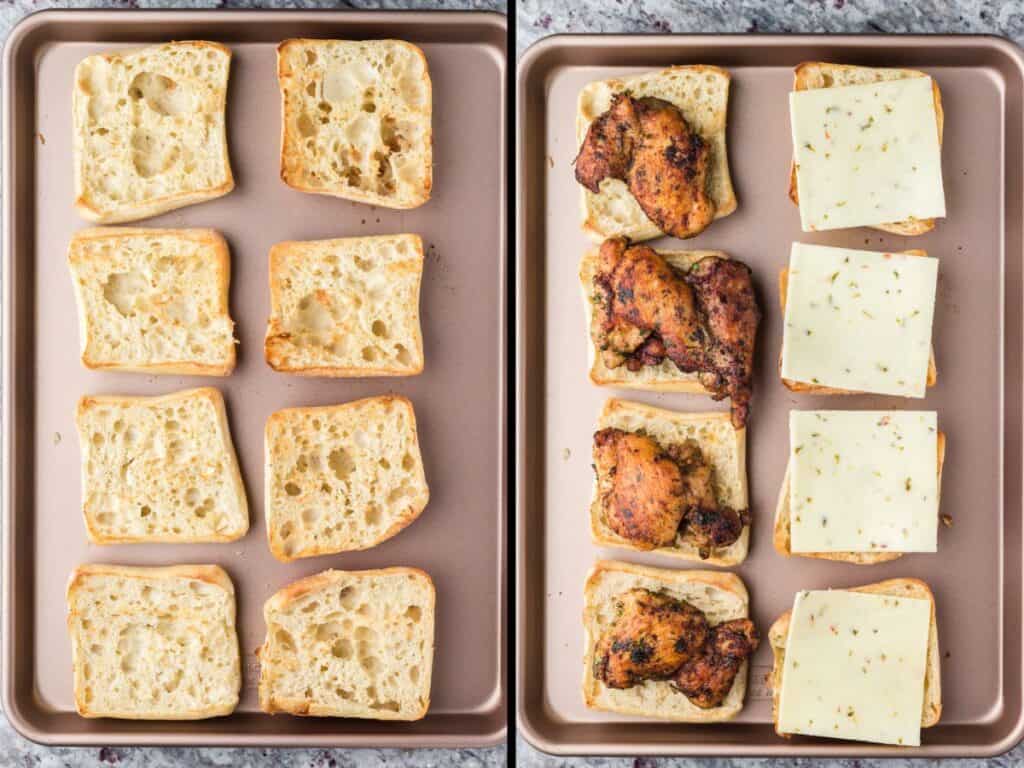 Substitutions
There are a few ingredients where you can make changes if you'd prefer. First, if you don't like cilantro, feel to omit it from the marinade. You could also replace it with fresh parsley, but it's not required. The marinade will still have plenty of flavor from all of the dried spices.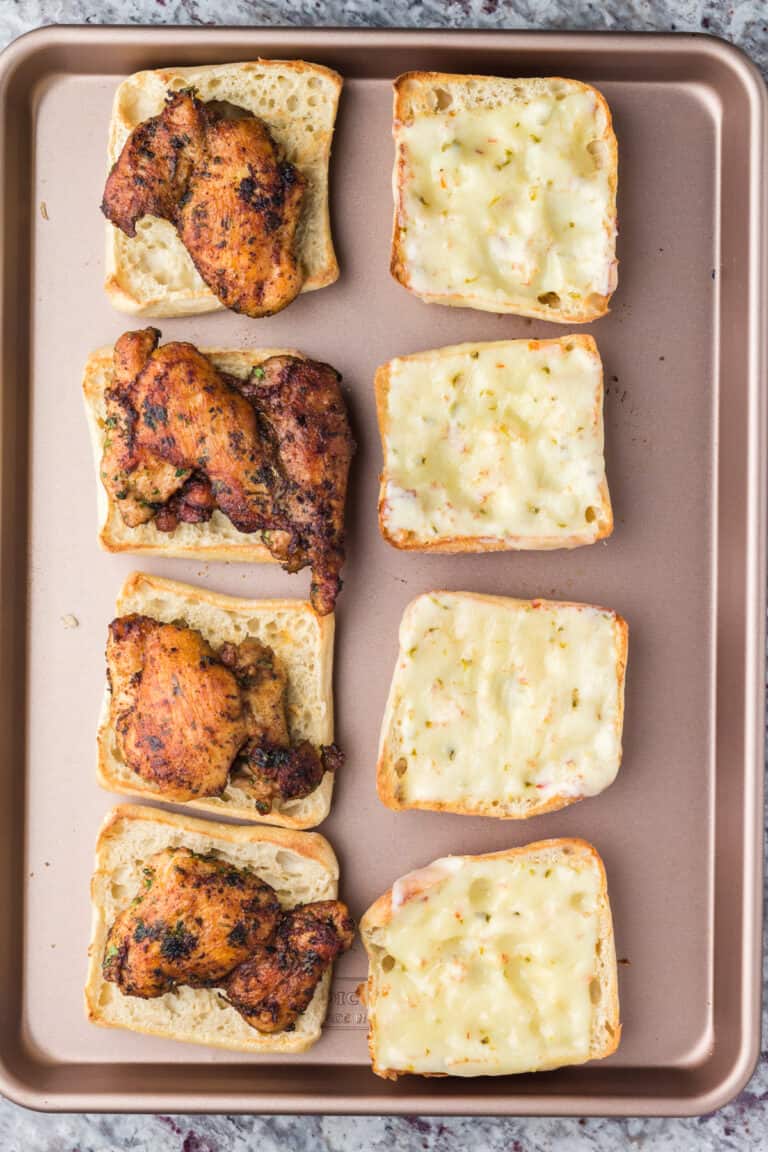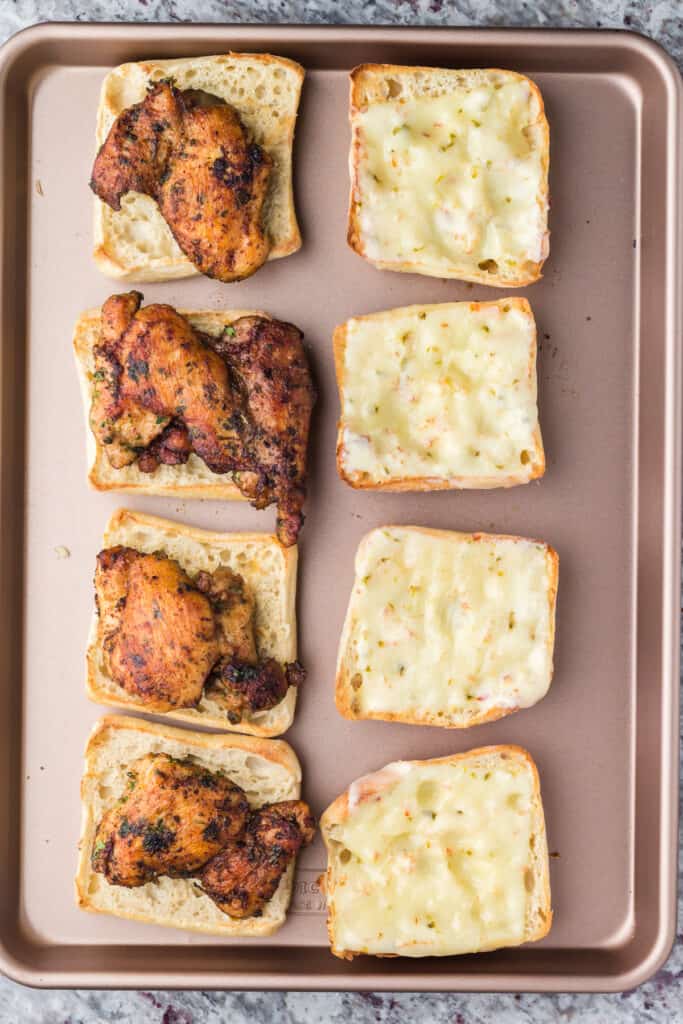 Next, I use chicken thighs in the recipe because I like the dark meat flavor with the bold marinade, but boneless skinless chicken breasts would work as well. Last, feel free to use whatever sliced cheese you like. Cheddar, Colby jack, or provolone could all be subs for the pepper jack.
When it comes to the choice of buns, you do NOT want something soft like a hamburger bun. The ciabatta roll brings the perfect crispy exterior and chewy inside that this sandwich needs. If you can't find ciabatta, a baguette or similar hardy bread would be a good substitute. You could also use sliced sourdough.
Feeling extra Martha Stewart?? You could make your own ciabatta rolls with this recipe.
Top tip
For maximum flavor impact, be sure to let your chicken brown to a dark golden color. The dark crispy edges bring that extra something to the sandwich.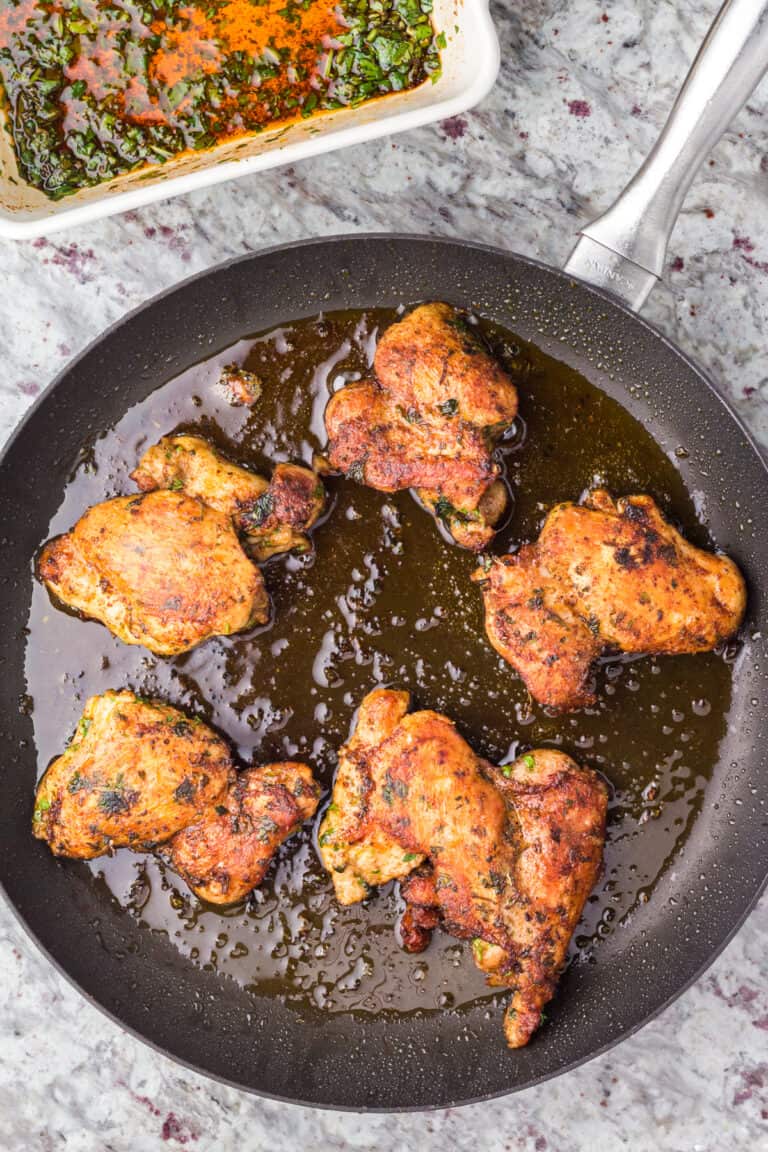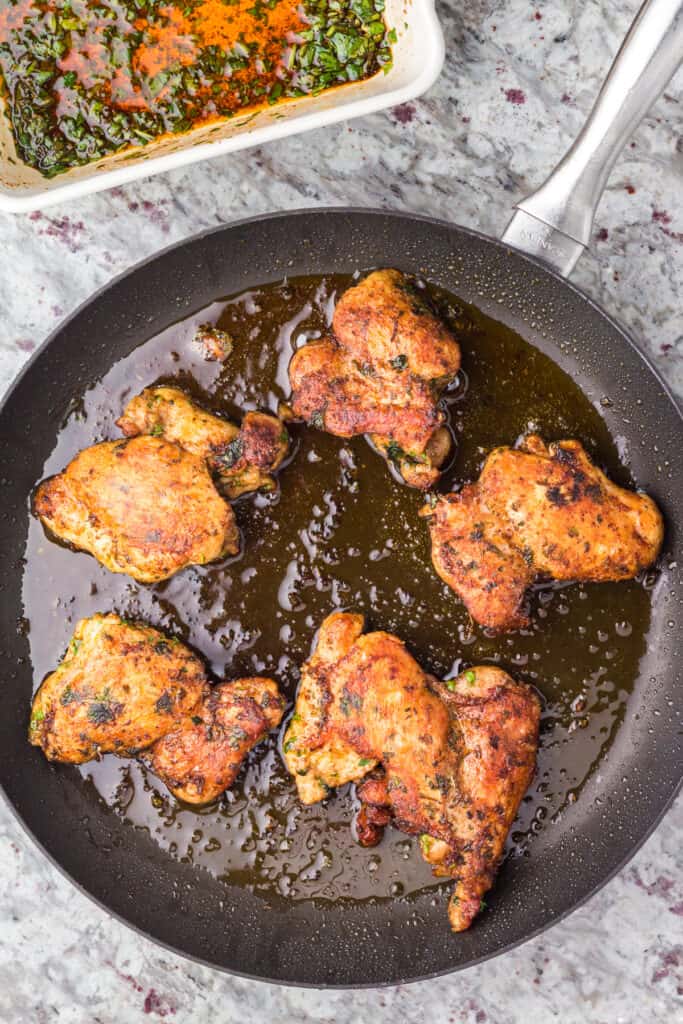 Chipotle Chicken Avocado Melts will spice up your dinner table! Check out the recipe and let me know what you think in the comments below. If you like this sandwich recipe, don't miss out on my Pizza Burger Sliders or Hawaiian Chicken Sandwiches.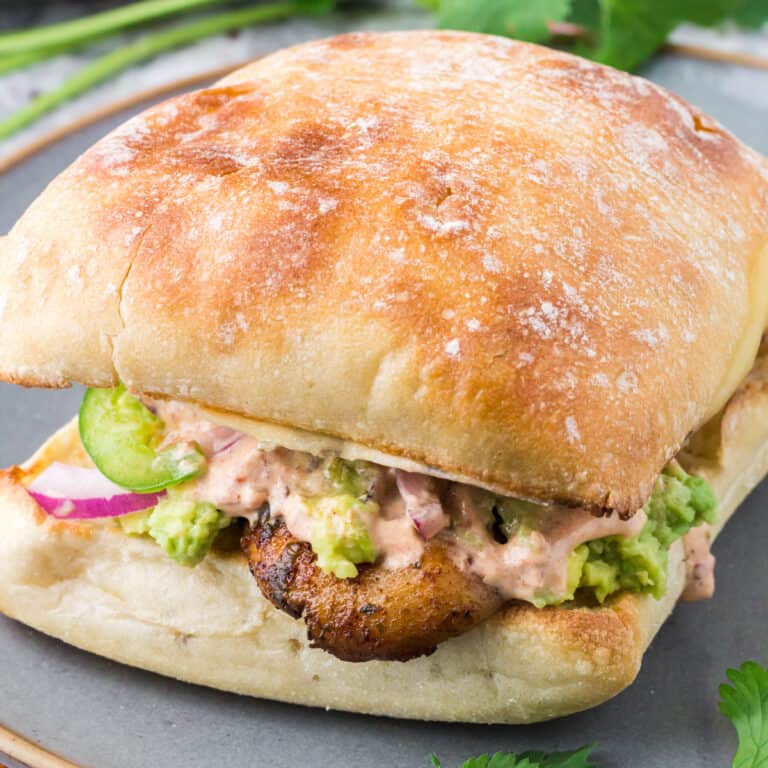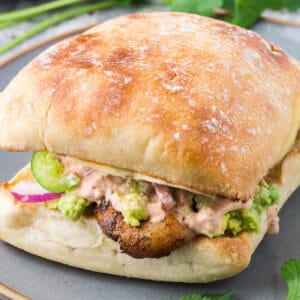 Chipotle Chicken Avocado Melt
If you like your chicken sandwiches cheesy, spicy, and packed with flavor, Chipotle Chicken Avocado Melts are for you!
Ingredients
Chicken Marinade
1

tsp

kosher salt

2

tsp

chili powder

½

tsp

coriander

½

tsp

cumin

½

tsp

oregano

pinch

cayenne pepper

1

lime

zest only

½

bunch

cilantro

finely chopped

½

cup

canola oil
Sandwiches
4

boneless skinless chicken thighs

or breasts

1

lime

juice only

½

red onion

thinly sliced

2

jalapeños

1-2

avocado

4

slices

pepperjack cheese

4

ciabatta rolls

½

cup

Chipotle Sour Cream Sauce (link in notes)
Instructions
Make the marinade by combining all ingredients. Add the chicken thighs and toss to combine. Store in the fridge for 30 minutes to an hour.

While chicken marinades, prepare the pickled onions and jalapeños. Cover the thinly sliced onions and jalapeños with the juice of a lime and a pinch of salt. Toss to combine.

Once the chicken has marinaded, remove each piece and let the excess marinade shake off before adding to a hot pan over medium-high heat. Cook for 5-7 minutes per side or until cooked through.

Preheat the oven to broil. Open each ciabatta roll and place on a baking sheet. Toast the rolls under the broiler for 2 minutes.

After toasting, add a piece of cheese to one side and a cooked chicken thigh to the other and return to the broiler for 1 minute or until cheese is melted.

Remove the seed from the avocado and roughly smash with a fork.

To assemble the sandwiches, top the chicken with a generous serving of smashed avocado, pickled jalapeño and onion, and Chipotle Sour Cream Sauce. Add the top of the roll and enjoy!
Frequently Asked Questions
I hate cilantro. Do I have to use it?
Nope, feel free to just leave it out or substitute it with fresh parsley.
I can't find ciabatta rolls. Can I use a normal hamburger bun?
No. If you can't find ciabatta, you want bread that has a sturdy crust like a baguette or sourdough bread. A hamburger bun will be too soft.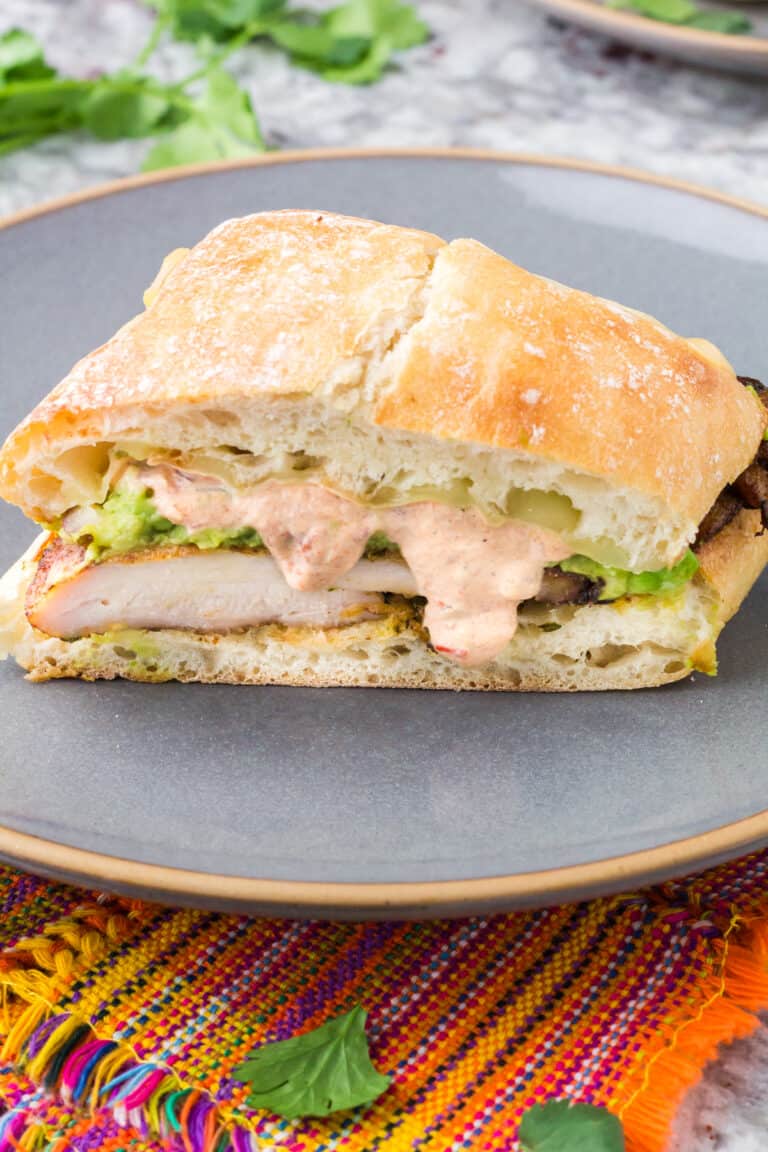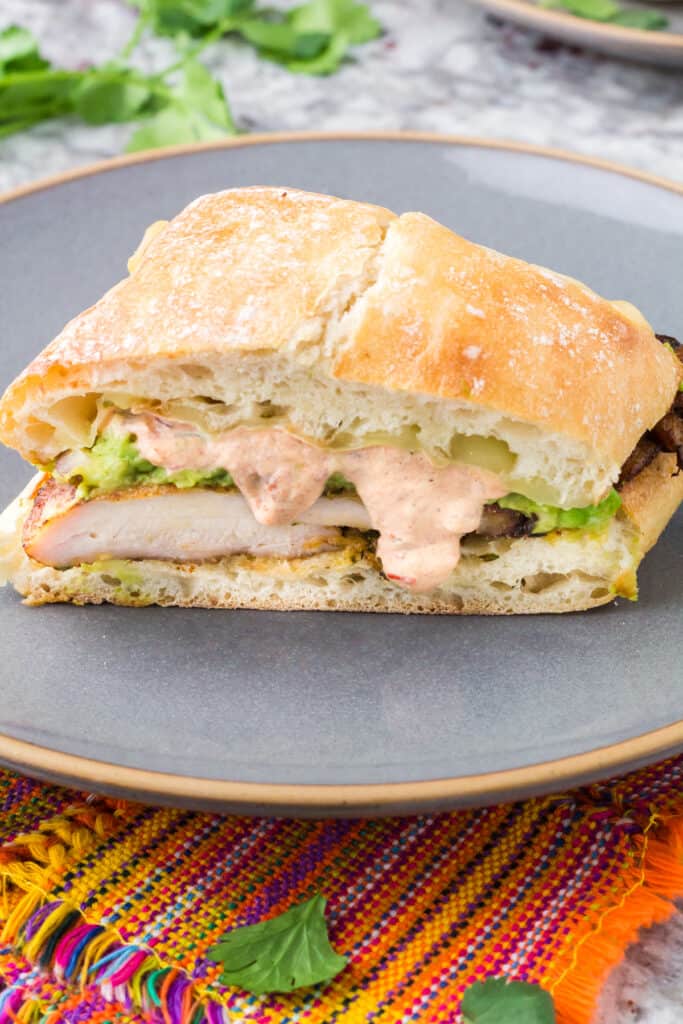 The following two tabs change content below.

Hey-ooo! I'm Hailey, and I'm a number cruncher by day and cussing cook by night. I created this site to share my love for delicious food that feeds the soul as well as the belly. I hope my recipes have you running to the kitchen to cook some damn good grub!