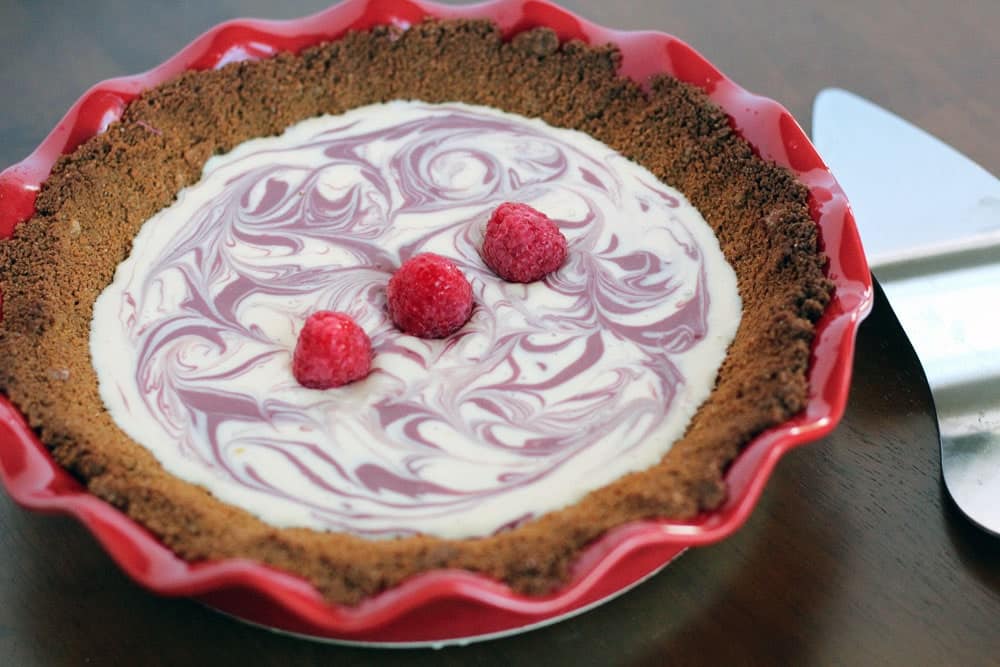 No-Bake Cheesecake, or as my family calls it "J.B. Pie" is as simple as dessert can be, but I've never met anyone who didn't go weak at the knees for this pie. The tangy cream-cheese filling is sweet and creamy just like a cheesecake but requires a fraction of the time to prepare. The hardest part of this recipe is waiting for the pie to chill and firm up before devouring it. I dressed this version up with a Biscoff Cookie Crust and a raspberry swirl using freeze-dried raspberry powder.
This recipe is known as J.B. Pie in my family after my great-grandfather, J.B. Walker. The Walkers are definitely the most colorful side of my family. I would say that my appreciation for cussin' and cuttin' up is likely rooted in my Walker roots. In fact, my given middle name was Walker!
I love this pie recipe like I love my Walker relatives!
I digress…the original pie filling has a grand total of 4 ingredients. If you took out the raspberry and purchased a premade graham cracker crust, this pie would be stupid easy. But I'm absolutely in love with the Biscoff Cookie Crust and Raspberry Swirl I included in this version.
As I mentioned in my Tahini Marinated Chicken post, I recently cooked dinner for a group of ladies at the bachelorette party for my stepsister, Lauren. She was an amazing maid of honor in my wedding so I really wanted to do make sure dinner and dessert were a success! Lauren loves the original J.B. Pie so that was an easy choice, but I wanted to mix up the recipe a little bit.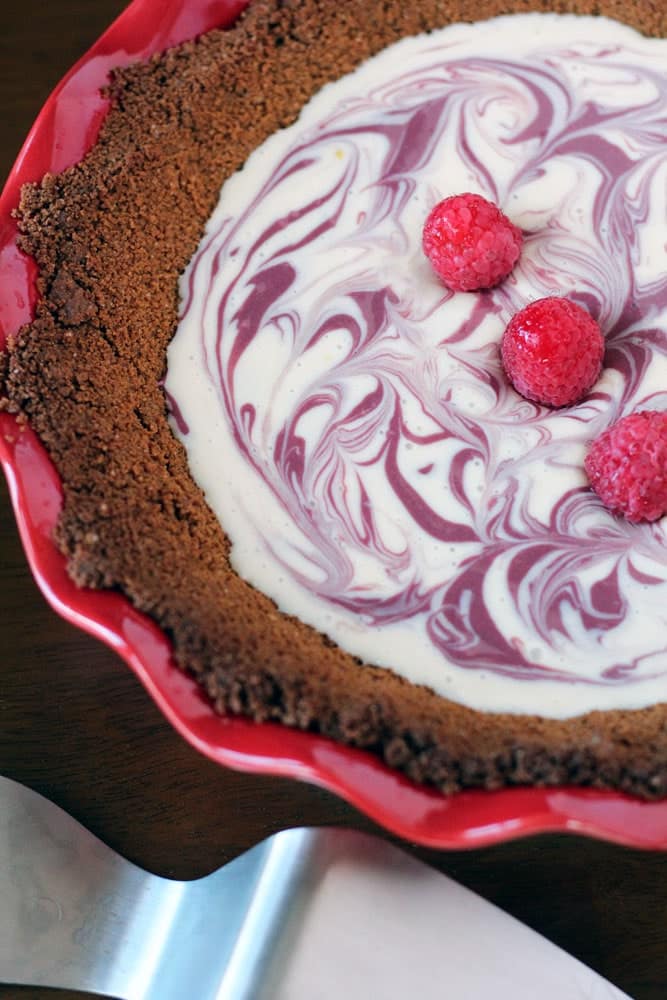 Lauren and I have traveled a fair amount together so I knew from various flights that she loves the Biscoff shortbread cookies some airlines hand out during the flight. I thought they would make a bomb-ass crust for the J.B. Pie instead of the basic graham cracker crust the original recipe calls for. Such a good call!
The crust has a hint of cinnamon and nutmeg and browns up beautifully after being combined with butter and a little sugar.
I also thought a little splash of pink would be appropriate for a bachelorette party, but when I played with adding fruit to the mix, I came out with a very loosey-goosey pie filling. The thought struck me that perhaps freeze-dried fruit would add the flavor and color I wanted without messing up the texture of the filling.
The color is definitely more purple than pink, but the flavor came out just right! You can find freeze-dried fruit at most grocery stores. I like to order the powder instead of grinding myself, but both are an option. You could substitute strawberries, mango, or any other freeze-dried fruit you like in this recipe.
I don't know what J.B. would have thought about freeze-dried raspberries or Biscoff cookies in his beloved pie until he tasted it that is. Then I know he would have loved it as much all the ladies at Lauren's bachelorette party and I did! I hope you take a moment to make this sweet treat for your family and friends. Please post what you think about the pie in the comments sections below.
Helpful Utensils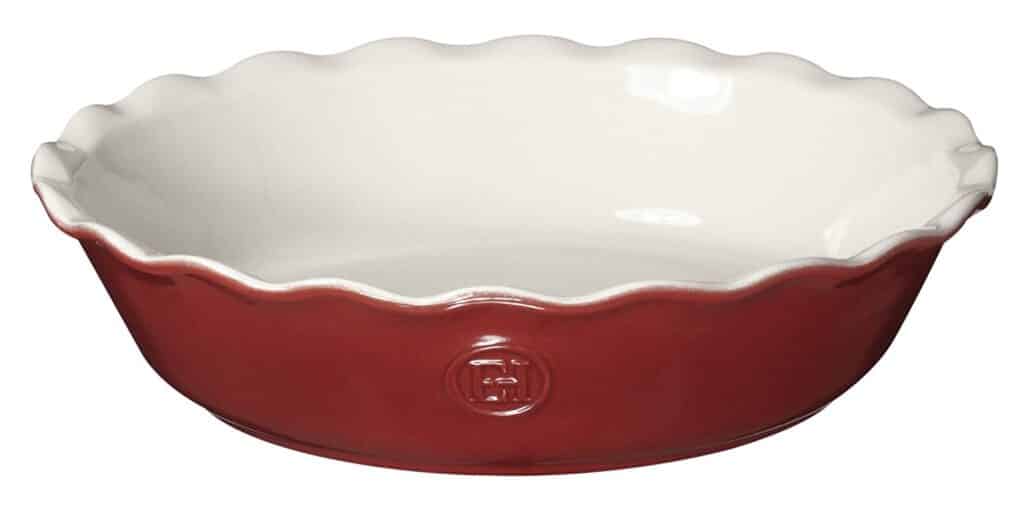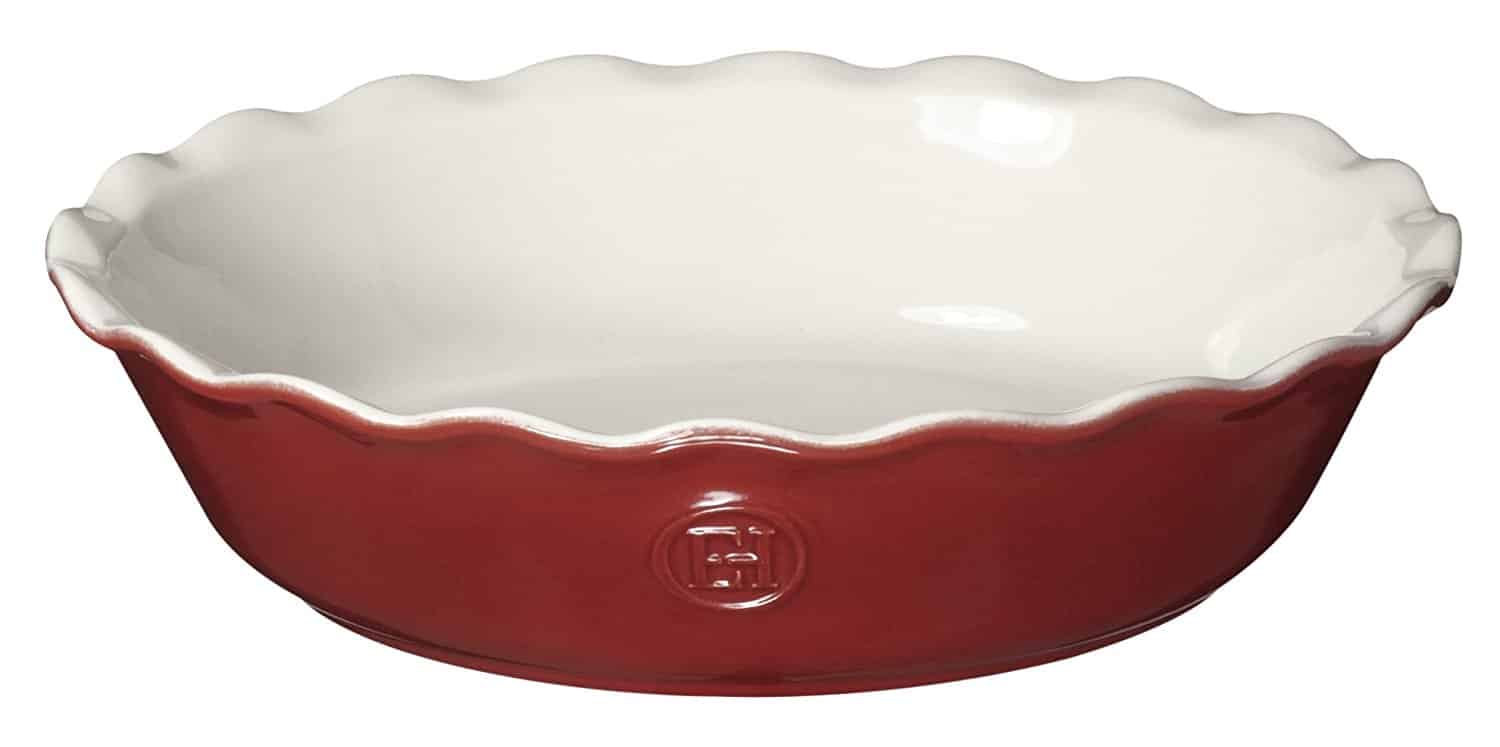 I absolutely love the look of Emile Henry pie plates but the even heat distribution is even better! This pie plate helps ensure a golden brown crust every time, and you can be proud to put this beautiful dish on any buffet.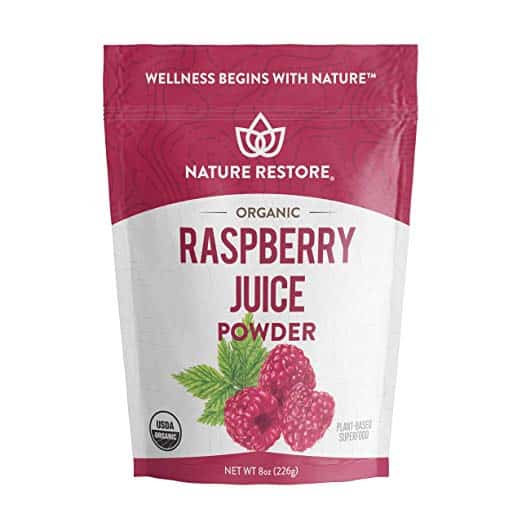 This is the exact raspberry powder I used in the recipe.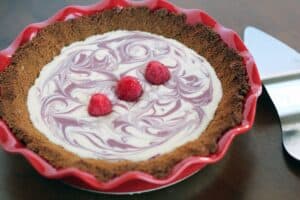 No-Bake Raspberry Swirl Cheesecake
No-Bake Raspberry Swirl Cheesecake is super simple to make with just a few ingredients. The hardest part is waiting for it to chill before eating it! A classic recipe with a few fun modern twists!

Ingredients
Biscoff Pie Crust
1.5-8.8

oz

packages of Biscoff cookies

6

Tb

butter

1

Tb

sugar

1/4

tsp

salt
Filling
8

oz

cream cheese

room temperature

1

14 oz

can sweetened condensed milk

2

lemons

1

tsp

vanilla

1/2

C

freeze dried raspberry powder*
Instructions
To make pie crust
Preheat the oven to 375 degrees.

Add the cookies from 1.5 packages of Biscoff cookies into a food processor and pulse until the cookies are a fine crumb (alternatively, you can put the cookies in a Ziploc bag and crush by hand with a rolling pin). Place 6 Tb of butter in a microwave-safe mixing bowl and melt in the microwave. Add the salt and sugar and mix to combine.

Once the cookies are a fine crumb, add to the butter and use a fork to mix well. Add the mixture to a 9-inch pie plate and press down evenly across the bottom and up the sides.

Bake the pie crust for 15-20 minutes or until browned on the edges.
To make filling
Whip the cream cheese for 90 seconds on high speed until light and fluffy. Turn the mixer down to low speed and slowly add the can of sweetened condensed milk. Stop and scrape down the bottom and sides of the bowl. Turn the mixer back to medium speed and mix until well combined.

Stop the mixer and scrape down the sides and bottom of the bowl again with a spatula. Add the zest and juice of 1 lemon and vanilla. Turn the mixer back on to medium speed and mix until all the lumps are out.

Remove 1/2 C of the filling and place in a small mixing bowl. Add 1/2 C freeze dried raspberry powder and the juice of 1 lemon. Using a small whisk, stir to combine.

Once the pie crust is totally cooled, you're ready to fill. To get the swirl effect we're after, you want to dollop both the lemon and raspberry fillings in layers to fill up the pie. There is no right way, but my tips are to go for bigger and more frequent dollops of the lemon and smaller, more delicate dollops or the raspberry. See my photos above for a visual.

Once you've used all of both fillings, drag a toothpick all through the pie in a figure-eight pattern to create a swirl effect. Don't worry…it will taste good no matter what it looks like!

Put the pie into the fridge for a minimum of 8 hours to set up properly. Once chilled, slice into 8 pieces and top with fresh raspberries to serve.
Notes
You can find freeze-dried fruit at your grocery store that can be ground into a fine powder with a food processor or the powder can be found on Amazon. I've linked to the brand I used above. Feel free to substitute with any freeze-dried fruit you prefer.
The following two tabs change content below.


Hey-ooo! I'm Hailey, and I'm a number cruncher by day and cussing cook by night. I created this site to share my love for delicious food that feeds the soul as well as the belly. I hope my recipes have you running to the kitchen to cook some damn good grub!