Mom's Easy Strudel is the perfect pastry to kick off a weekend or holiday morning. When I was growing up, fruit strudel was always on the menu Christmas morning. I realize now that my mom probably chose strudel for such a busy morning because it is so easy to put together but still super delicious.
Strudel is simple to make but it still feels pretty and special enough for a holiday gathering. I think any type of pastry you roll out automatically feels dressed up. People feel like you put in extra effort just for them, but in reality, this pastry dough is so easy.
Making strudel is much less fussy than other pastries.
There is no particular shape required as long as you end up with some sort of oval, rectangle or something in between. All of your mishaps around the edges will be neatly hidden inside. Also, rolling out the pastry between parchment papers ensure you won't have any tears or sticky spots.

Strudel is also a great recipe because the flavor combinations are seemingly endless. Here are just a few combinations that would be delicious:
Apricot jam, pecans, coconut
Blueberry jam, hazelnuts, coconut
Cherry jam, almonds, coconut
Pineapple jam, macadamia nuts, coconut
Strawberry jam, walnuts, coconut
My mom usually made an apricot and pecan strudel, but I've tried lots of different combinations since then. I chose to make the cherry and almond strudel today because it's one of my favorites. Let your imagination run wild and make any combination you like!
No matter what jam and nut I pick, I always include coconut. If you're not a fan, feel free to omit it but add extra nuts to make sure the filling has good texture. You need the bite from the nuts and coconut to help hold the center of the strudel together.
Biting into fruit strudel is one of life's great simple pleasures. The dough is flaky and buttery, and the filling is sweet and nutty. The cherry jam is the perfect tart backdrop for the sweet coconut, and cherry and almond is a classic flavor combination.
With just a handful of ingredients and about 30 minutes, you can make a beautiful homemade pastry that will delight your guests at breakfast time. Mom's Easy Strudel is certain to become a part of your holiday traditions. I can't wait to hear what flavor combinations you come up with! Let me know in the comments section below.

Helpful Utensils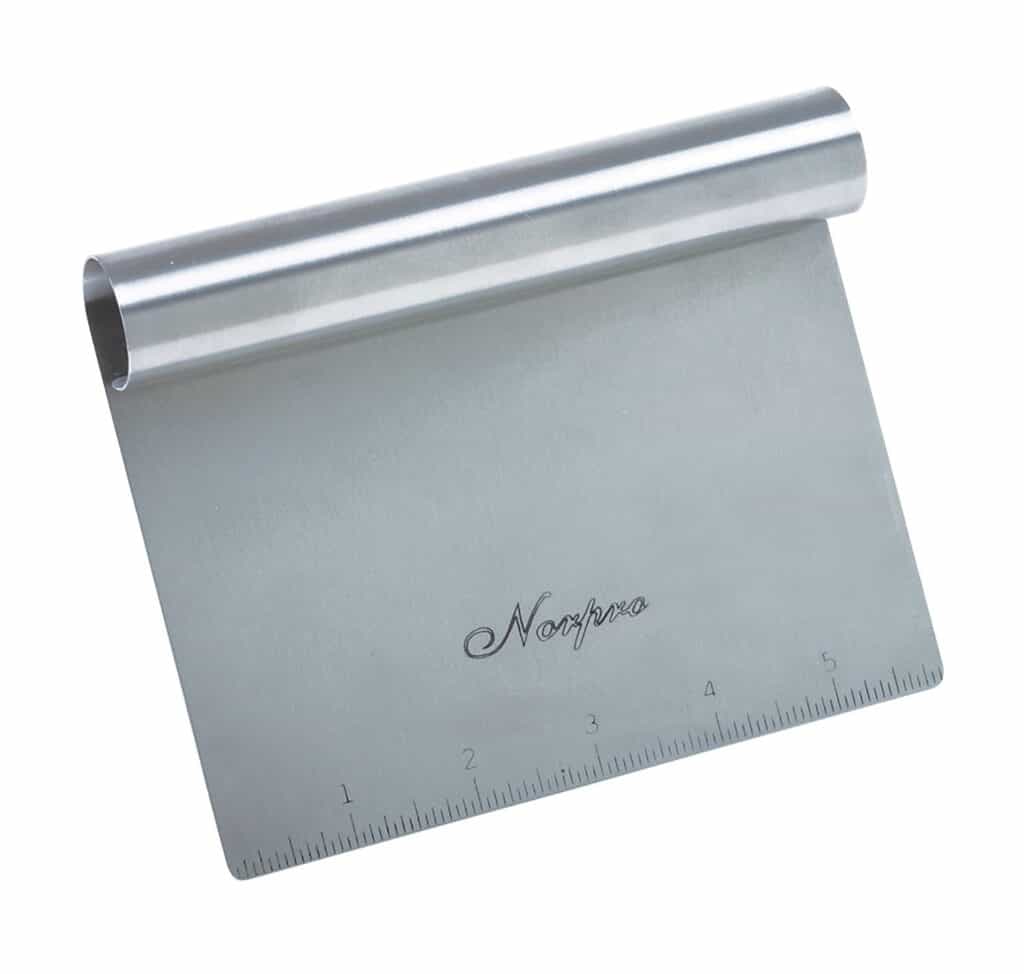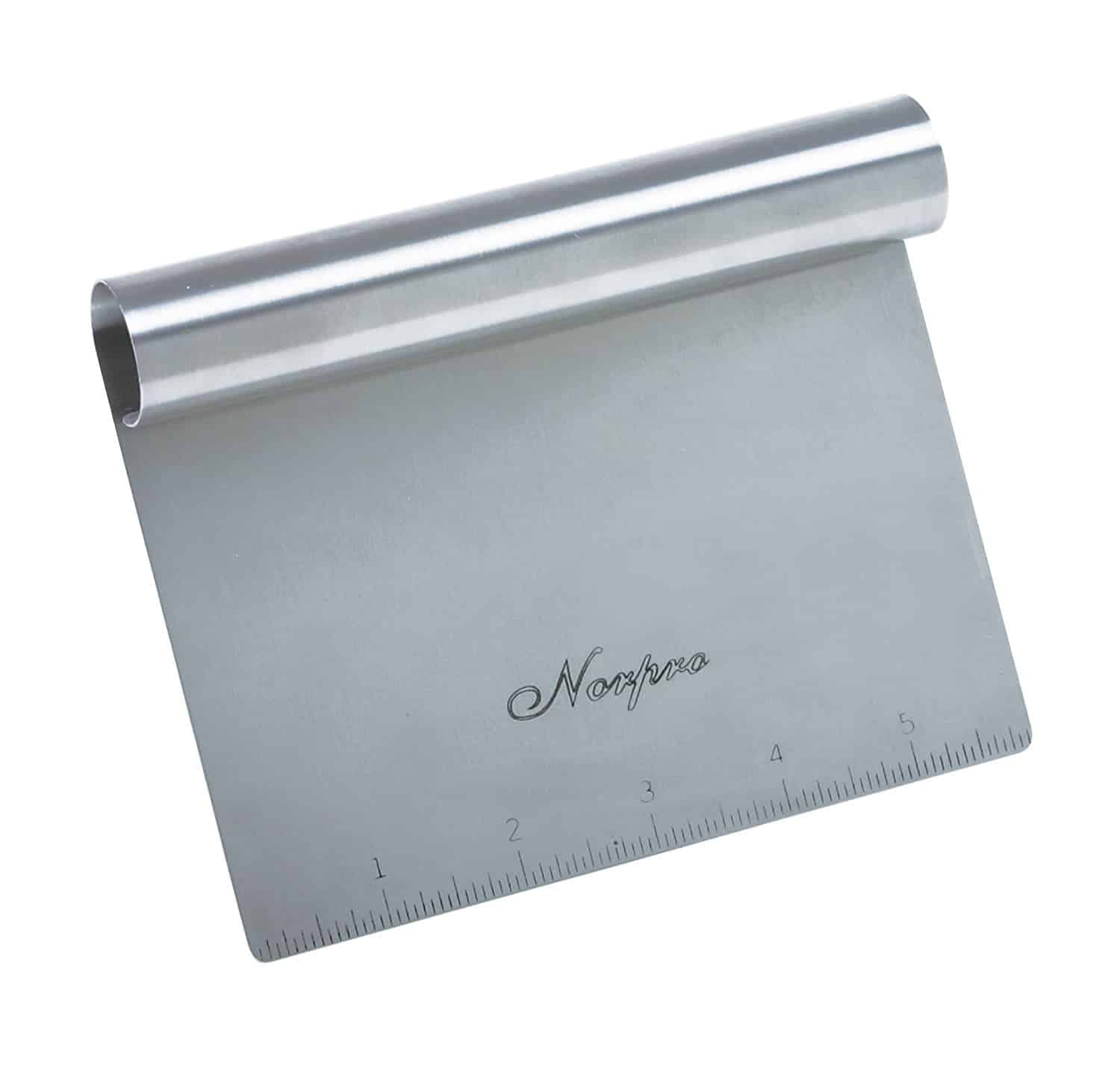 A bench scaper is an absolute must when working with any kind of pastry. That's probably why I recommend this tool more than any other.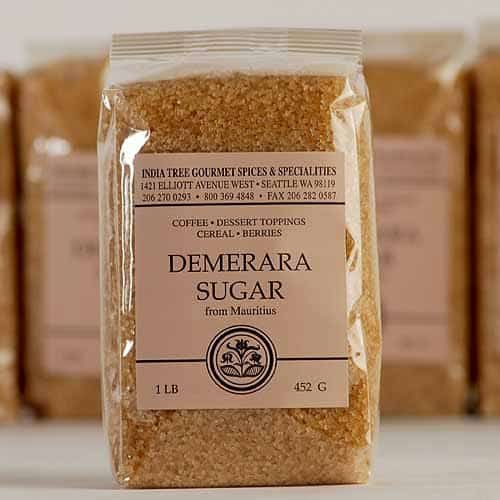 Demerara is a great finishing sugar. It has a nice subtle sweetness and a larger grain perfect for adding a little crunch.

Mom's Easy Strudel
A beautiful and simple pastry filled with jam, nuts, and coconut. Strudel is so easy to put together and the flavor combinations are endless. A handful of ingredients and 30 minutes is all you need. Cherry, almond, and coconut make a delicious sweet and tart strudel perfect for Christmas morning.
Ingredients
Pastry Dough
1/2

C

salted butter

room temperature

4

oz

cream cheese

room temperature

1/2

tsp

kosher salt

1

C

all purpose flour
Filling
1

C

cherry jam*

1/2

C

sweetened shredded coconut*

1/4

C

toasted sliced almonds*
Topping
1

egg

1

tsp

water

1

Tb

demerara sugar**
Instructions
To make the dough
Place the butter and cream cheese in a stand mixer or large mixing bowl. Mix on medium-high speed for 2-3 minutes until light and fluffy. Add the flour and mix on low just until the dough starts to come together. Turn of the mixer. Pour the dough onto a work surface and bring it together into a disc-shape by hand.

Chill the dough for at least an hour before rolling it out. You can also make the dough up to 5 days in advance and leave in the fridge.

When you're ready to prepare your strudel, bring the dough out of the fridge and let it sit at room temperature until it has softened slightly (usually about 30 minutes).

Roll out the dough between two sheets of parchment paper. Keep the shape of dough somewhere between a rectangle and an oval. Really you just need one side about double the length of the other. The beauty of this strudel is that the rolling process doesn't have to be exact. Roll out until the dough reaches a thickness of about 1/8-inch.
To make strudel
Preheat the oven to 350 degrees.

Once the dough is rolled out, remove the top layer of parchment paper. Pour the jam onto the dough and spread out evenly leaving a one-inch border around the edge. Next, add the coconut and then the nuts, spreading both evenly over the jam.

With the long side of the dough facing you, start rolling the dough away from you. After the first roll, tuck in the shorter ends to give a rectangle shape when you're finished rolling. Roll over length-wise one more time and trim off any excess so the seam is on the bottom of the strudel.

Trim the parchment paper down to remove some of the excess. Transfer the strudel on the remaining parchment paper to a baking sheet.

Beat 1 egg with 1 tsp of water. Using a pastry brush, brush the egg onto the top of the strudel and sprinkle with demerara sugar.

Bake for 30-45 minutes or until golden brown. Let the strudel rest for at least 15 minutes before slicing.
Notes
*The filling is completely up to you. The cherry and almond combination here is a new one for me, but I loved it so much I decided to post this recipe, but my mom's traditional recipe uses apricot jam, coconut and finely chopped pecans which is also delicious. The coconut is the consistent factor, but if you're not a fan of coconut feel free to omit it. Really any combination of jams and nuts that you like would be perfect for this strudel.
**Demerara is a raw, larger grain sugar that is perfect for garnishing pastries. It adds a little sparkle and crunch to the top of the dough. If you can't find it in your local store, I've included a link to purchase it above.
***This recipe can easily be doubled, tripled, etc to feed a crowd. Just wrap each dough serving individually in plastic wrap before chilling. You can bake two strudels on one baking sheet.
The following two tabs change content below.


Hey-ooo! I'm Hailey, and I'm a number cruncher by day and cussing cook by night. I created this site to share my love for delicious food that feeds the soul as well as the belly. I hope my recipes have you running to the kitchen to cook some damn good grub!