Cinnamon Swirl Bread is a classic loaf that is easier to make than you might expect. My Cinnamon Swirl Bread starts with an enriched white bread dough that is then covered in decadent cinnamon sugar and rolled tight to get the swirl effect we all know and love!
An enriched dough simply means that instead of your standard flour, water, and yeast bread dough, the dough has been enhanced with ingredients like butter or eggs. In this case, I added butter, egg yolks, and cinnamon sugar to the dough for a deliciously rich result.
The texture and flavor of the bread remind me somewhat of brioche, but it's not quite as heavy. There isn't nearly as much butter in this recipe as you would find in a traditional brioche loaf, but the little bit that is included is just enough to take this recipe from standard to spectacular.
I've always loved making homemade bread, although I don't get to do it nearly as much as I would like. I think many of us are totally intimidated by the idea of making bread from scratch, but it's surprisingly easy. The one piece of equipment that makes this job a cinch is a stand mixer.
I have included a link to purchase Kitchen Aid Stand Mixer below in case you're the spontaneous shopping type. I know it's a big purchase, but I know without a shred of a doubt that you will love this piece of kitchen equipment more than any other you've ever bought before. My food processor is a close second favorite, but that's for a different post.
With the help of a stand mixer, Cinnamon Swirl Bread is stupid easy to make. All there is to it is throwing a bunch of ingredients into the bowl and letting the mixer do the work! A little time and patience are the only other necessities, and you'll be well on your way to carb heaven.

The other thing that I think makes this recipe unique is the addition of brown sugar to my cinnamon sugar. Traditionally, cinnamon sugar only contains white sugar, but I just love the caramel notes that brown sugar brings to the recipe. Honestly, no baked food is complete without a hint of brown sugar if you ask me.
In my experience, raisins are one of those ingredients you either love or hate. If you're in the latter category, just note that the raisins in this recipe are totally optional.
If you're like me and love them, then feel free to sprinkle them over the top of the cinnamon sugar for a nice added fruity note to your loaf.
My favorite part of making a fresh, hot loaf of Cinnamon Swirl Bread, besides devouring it, is the intoxicating smell that fills your house as the bread bakes. The smell of baking bread is one of my favorite simple pleasures in life. Add the aroma of sweet and spicy and cinnamon and you have a scent so good that you could bottle and sell it!

Cinnamon Swirl Bread is a delight to make, eat and share! It makes a wonderful breakfast with a cup of tea or coffee, but don't be afraid to try your favorite grilled cheese on this slightly sweet loaf. A brie grilled cheese on Cinnamon Swirl Bread is an indulgent pleasure you won't soon forget.
Cinnamon Swirl Bread is well worth the time it requires, and I know it will have you jonesing to make all kinds of homemade bread in the future. Let me know what you think of the recipe!

Helpful Utensils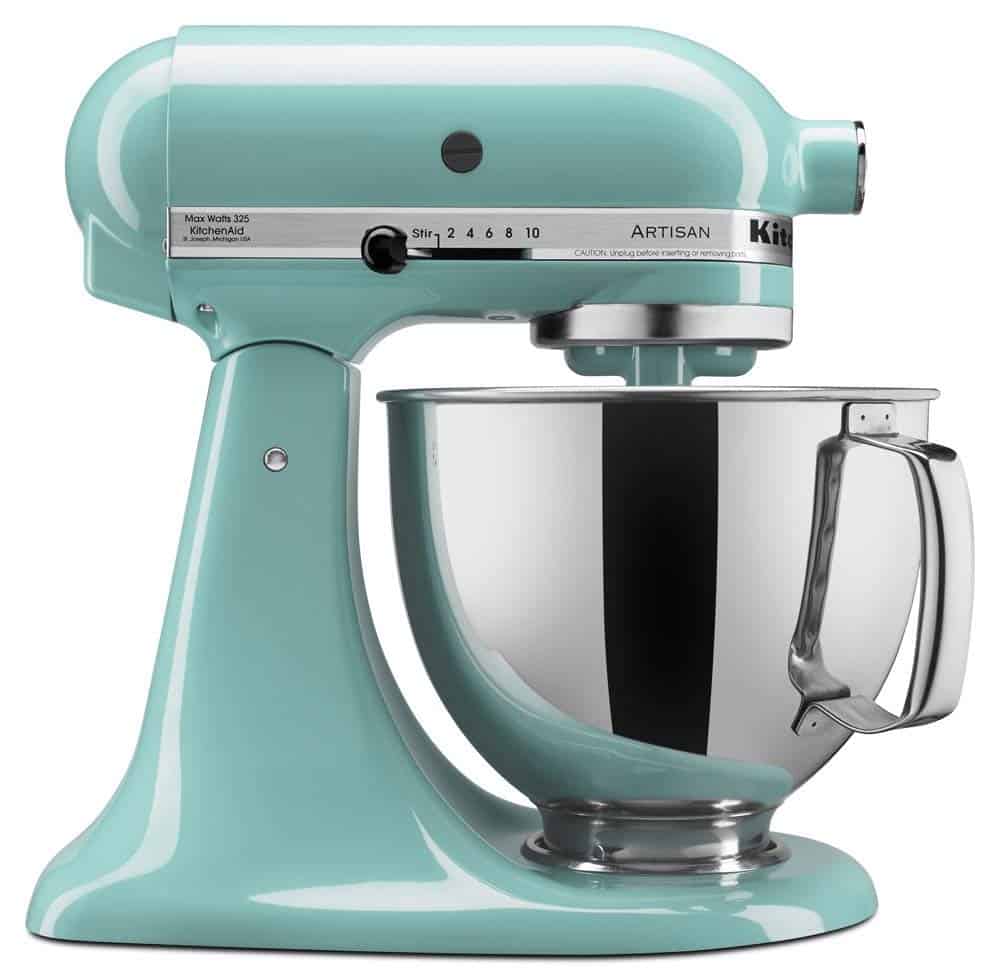 It's a big purchase, but SOOO worth it! It makes baking bread from scratch super fast and easy!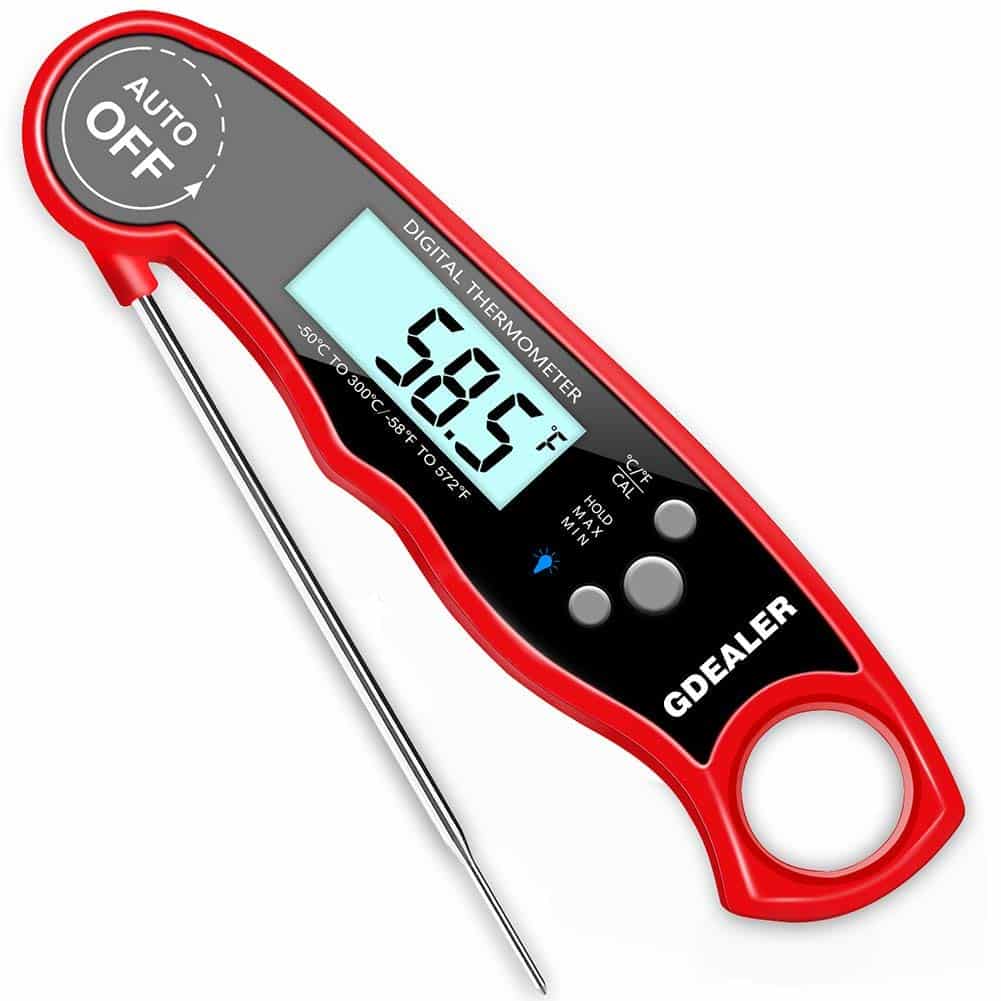 This is easily one of the most useful kitchen gadgets I have. A thermometer removes all the mystery from perfectly baked bread.

Cinnamon Swirl Bread
Simple-to-make and laced with cinnamon sugar for just the right touch of sweet and spice! The dough is enriched with butter, eggs, and sugar for a texture much like a Brioche, and the cinnamon sugar has brown sugar for caramel notes. Perfect for breakfast, brunch or a snack.
Ingredients
Cinnamon Sugar
1/2

C

white sugar

1/2

C

light brown sugar

5

tsp

ground cinnamon

heavy pinch of salt
Bread
4.5

C

all-purpose flour

1

envelope yeast

or 2 and 1/4 tsp

1

Tb

white sugar

1.5

tsp

salt

1.5

C

whole milk

heated to 110 degrees

5

Tb

butter

separated

3

large egg yolks
Instructions
To make cinnamon sugar
Mix all the ingredients together well using a fork or small whisk. Set aside.
To make bread
Start by mixing together the flour, yeast, sugar, salt, and 1/4 C of the prepared cinnamon sugar in a stand mixer bowl with a hook attachment. Mix on low for a couple of minutes or until the dry ingredients are well mixed.

Heat the whole milk to 110 degrees. Melt 4 Tb of butter and combine with the milk. Last, add the 3 egg yolks and whisk all the ingredients together.

Turn the mixer on low and slowly add the liquid ingredients. Once the ingredients are well-mixed, turn the mixer up to medium speed and let the mixer work the dough for 5 minutes or until the dough is smooth.

Prepare a large mixing bowl with baking spray and pour the prepared dough into the mixing bowl. Cover the bowl with a dish towel and place the bowl in a warm place for an hour. The dough will double in size. I usually turn my oven on to about 300 degrees and set my bowl on top of the range to create a warm environment.

After the dough has doubled in size, lightly flour your work surface and dump the dough out onto the surface. Lightly flour your hands and lightly press the dough into an 8-inch wide by 18-inch long rectangle shape. You want the short side of the dough facing you.

Using a spray bottle, spritz the dough until the entire surface is damp but not soaked. Reserve a 1/4 C of the cinnamon sugar and sprinkle the remaining cinnamon sugar all over the dough, leaving the top inch of the dough naked. If you're using raisins, sprinkle them over the surface. Spritz the cinnamon sugar with water to dampen the surface.

Starting from the end closest to you, roll the dough away from you. Try to keep the roll as tight as possible. When you reach the end, pinch the seam to close.

Prepare a 9″ x 5″ loaf pan with baking spray. Place the rolled dough seam side down in the loaf pan. Cover with a dish towel and allow to rise for another 1.5 hours.

Preheat the oven to 350 degrees. Melt the remaining 1 Tb of butter. Using a pastry brush, coat the top of the loaf with melted butter and sprinkle with the reserved 1/4 C of cinnamon sugar.

Bake the bread for 50 minutes to an hour or until the temperature at the enter of the loaf reached 185 degrees. If you don't have a digital thermometer, I've linked to one for purchase above.

Remove the cooked loaf from the pan and place on a cooling rack immediately. Cool for 2 hours before slicing.
The following two tabs change content below.


Hey-ooo! I'm Hailey, and I'm a number cruncher by day and cussing cook by night. I created this site to share my love for delicious food that feeds the soul as well as the belly. I hope my recipes have you running to the kitchen to cook some damn good grub!