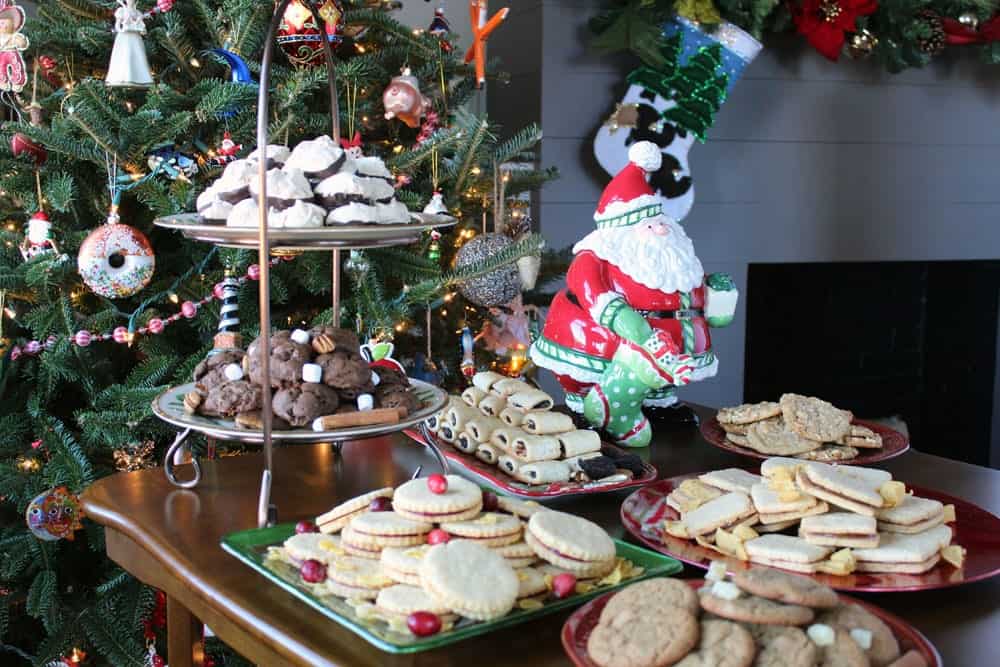 Is there anything better than an oven full of holiday cookies or the smell that permeates through your house as you prepare these bite-size treats?! Cookies are the most important dessert for the holiday season. Everyone has various traditions this time of year, but the commonality seems to always be cookies!
Below is a compilation of the seven new cookie recipes I created for the 2018 holiday season. Just click the image or Post Title to see all the details and the recipe. I hope you get a chance to try them all out! If you're looking for even more options, check out my Cookies Category Page.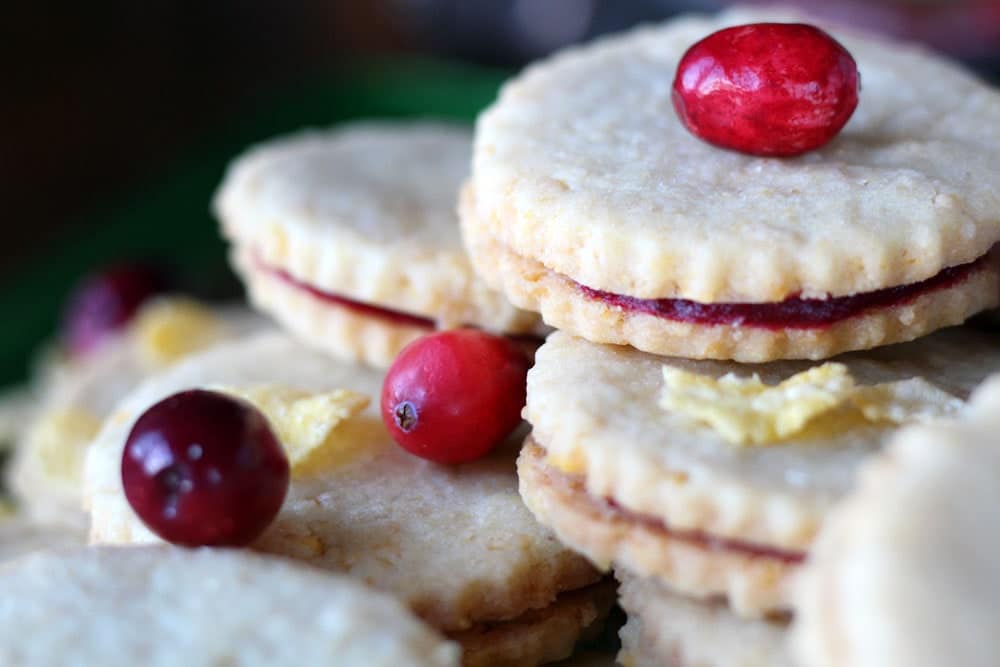 Homemade cranberry preserves spiked with orange and pumpkin pie spice is sandwiched between two buttery, melt-in-your-mouth shortbread cookies, but this is not your standard shortbread. This shortbread has been loaded with Corn Flake crumbs for added flavor and texture.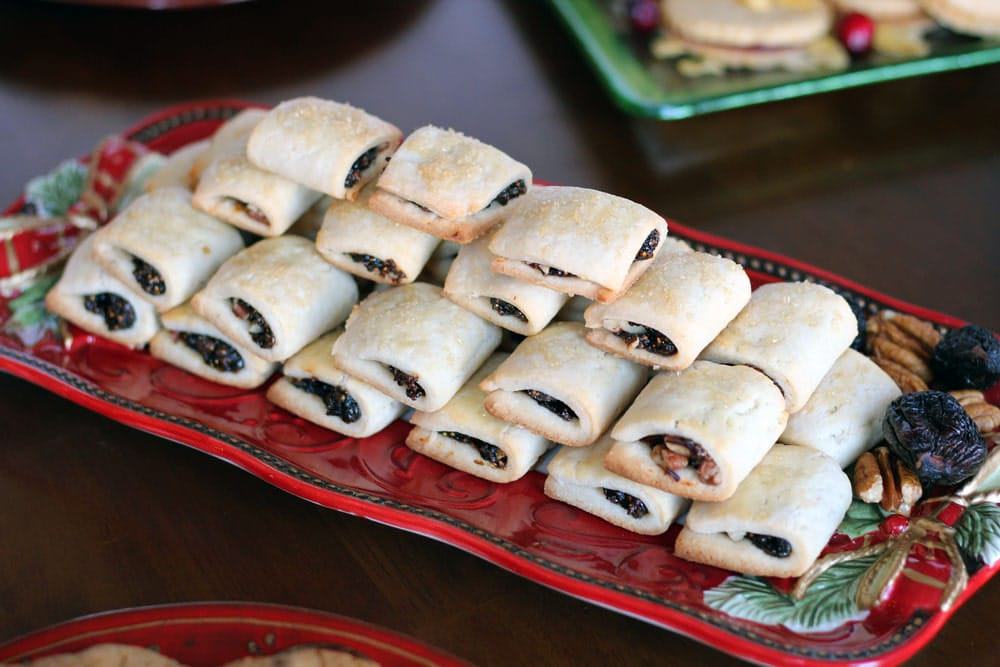 Pillow-soft cream cheese pastry dough is filled with a homemade fig filling made from dried figs that are soaked overnight in cherry juice. The tart cherry juice blended with the intense jammy flavors of the fig is a lovely balance to the tangy cream cheese dough. These cookies are a classic holiday dessert that you will love!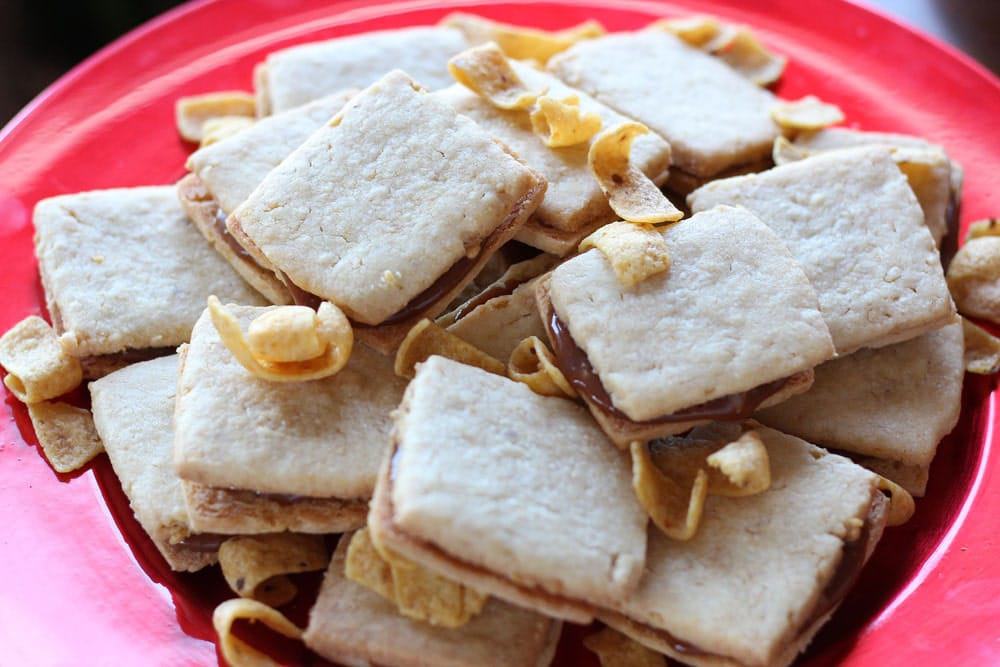 Caramel popcorn in cookie form! One bite of this cookie and you'll know exactly what I mean. Homemade caramel sauce is sandwiched between two buttery, melt-in-your-mouth shortbread laced with cornmeal and salty Fritos. It may sound crazy, but it's crazy addictive.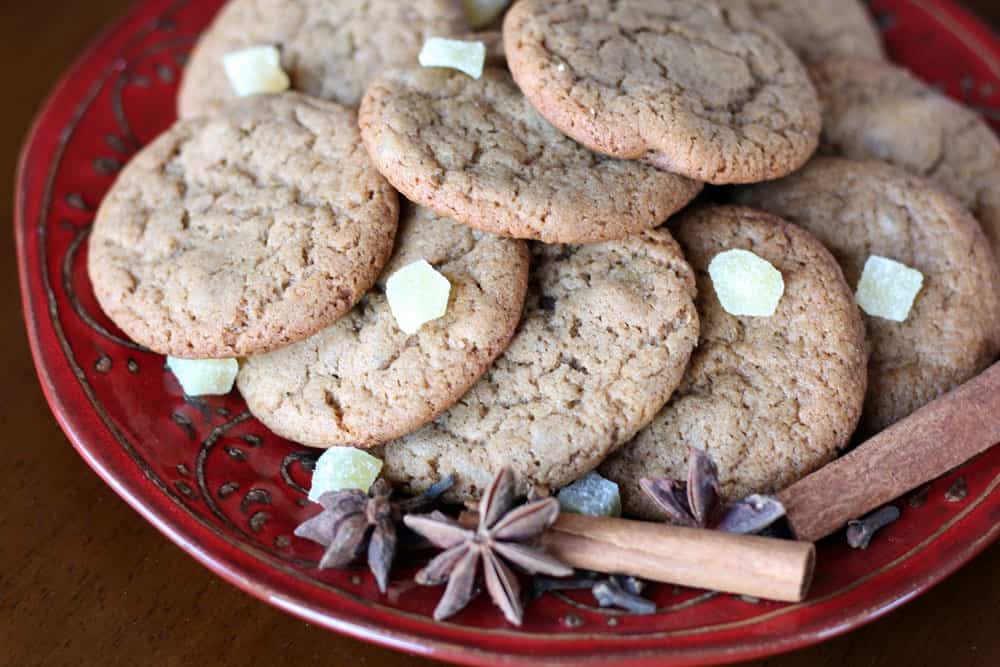 Ginger cookies full of rich, spicy flavors and a bright, fruity touch from pomegranate molasses. These cookies have the best of both worlds. The edges are crispy and golden brown and the middle is soft and chewy. Ginger cookies are easy to make and perfect for your holiday cookie spread!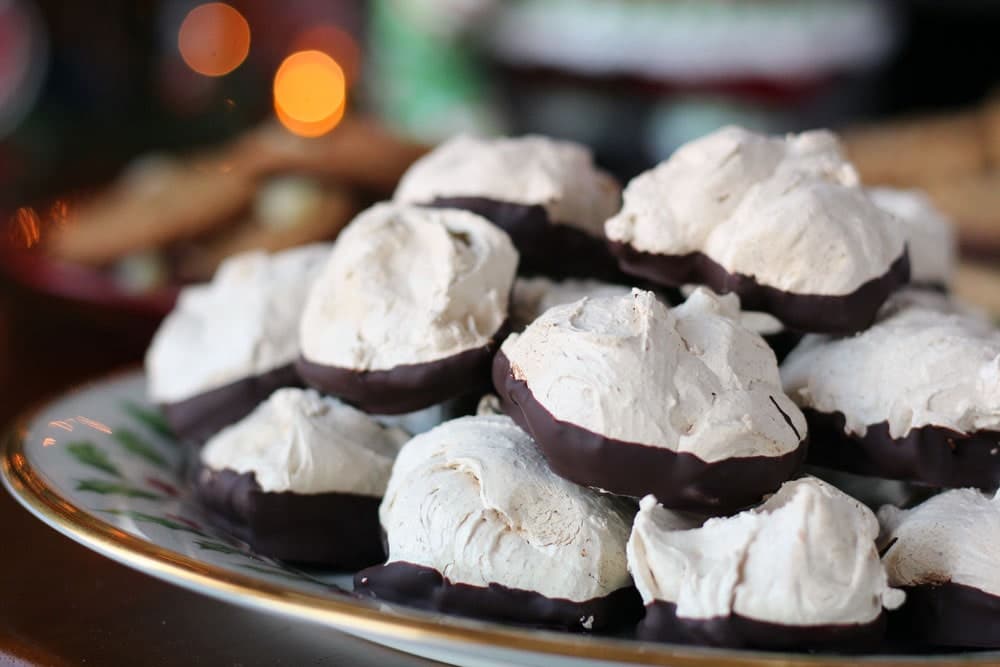 With some time and 4 ingredients, you've got delicious light-as-air meringues with a twist. Instant espresso powder is added to the meringues to give them a punchy flavor upgrade, and the cooked cookies are dipped in dark chocolate to bring a dark, earthy flavor that pairs perfectly with the coffee notes and sugary sweet meringues.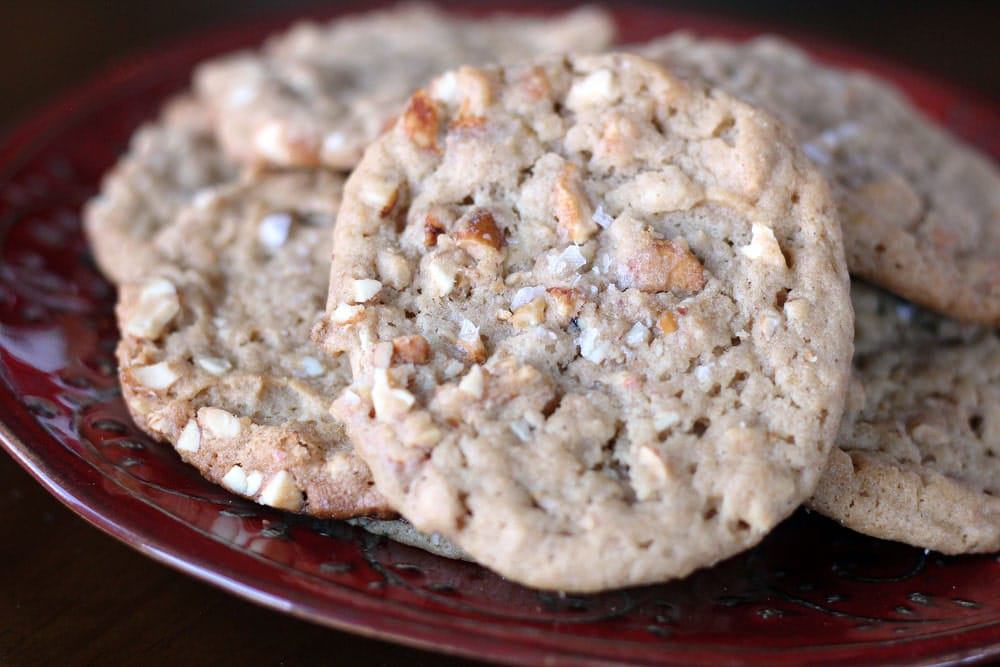 Thin peanut butter cookies that are flavored with honey and a hint of cinnamon. These cookies are jam-packed with peanuts for added crunch. The addition of honey ensures the cookies stay moist and have a nice chew to them.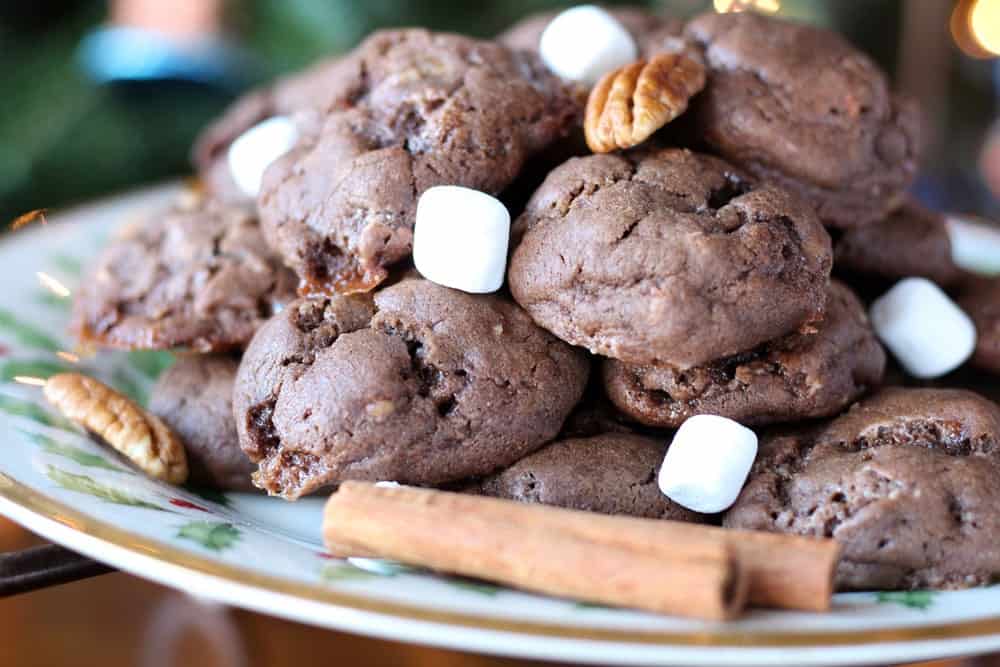 Cocoa, cardamom, clove, cinnamon, and cayenne pepper come together with mini marshmallows and chopped pecans to create a spicy and unique cookie with a little touch of familiarity. Spiced Rocky Road Cookies are rich and fudgy in the center with crisp edges.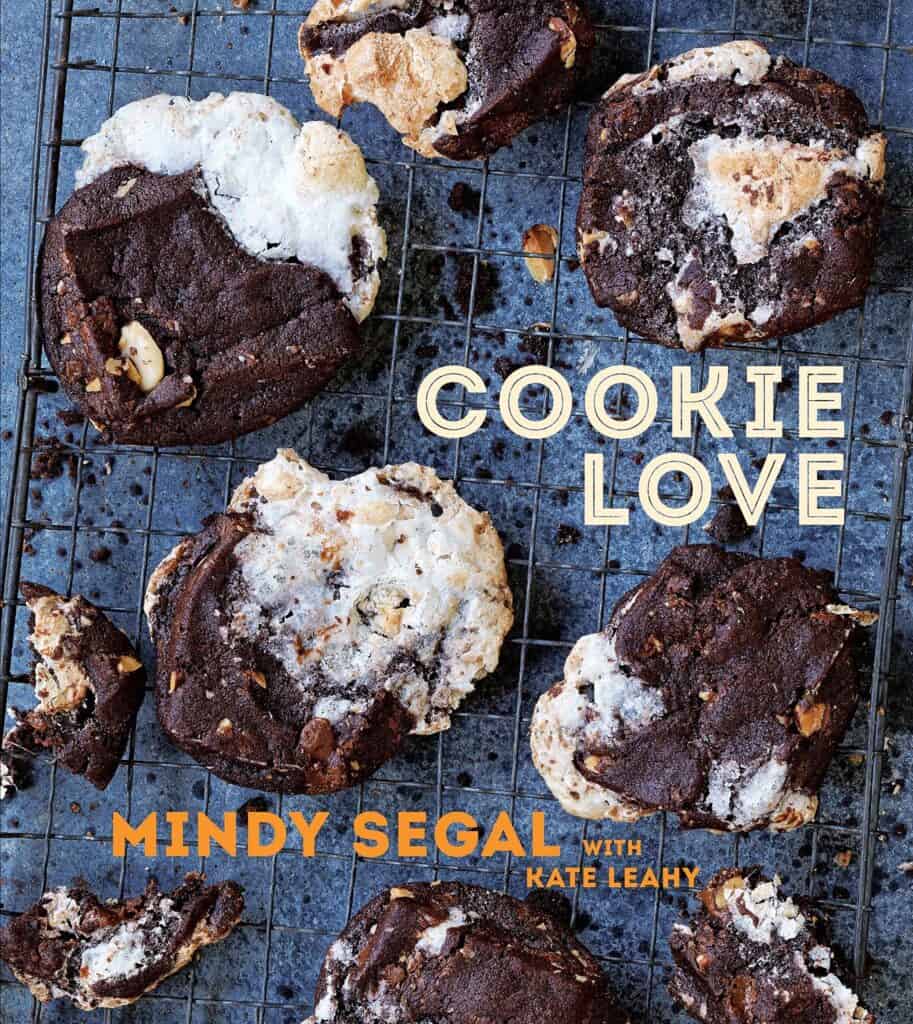 I also have to give a ton of credit to Mindy Segal for all of the cookie recipes this year. Many of the recipes are based on the foundational recipes you can find in her AMAZING cookbook Cookie Love. Click the image of the book to check it out and purchase!
I would love to hear what you think of the cookies or if you have any questions about the recipes, feel free to reach out in the comments section below. Happy baking!
The following two tabs change content below.


Hey-ooo! I'm Hailey, and I'm a number cruncher by day and cussing cook by night. I created this site to share my love for delicious food that feeds the soul as well as the belly. I hope my recipes have you running to the kitchen to cook some damn good grub!